Duchess Meghan Markle and her husband Prince Harry are on a royal tour, and as you'd expect they are making news for EVERYTHING.
Latest being, the tag on Meghan Markle's dress.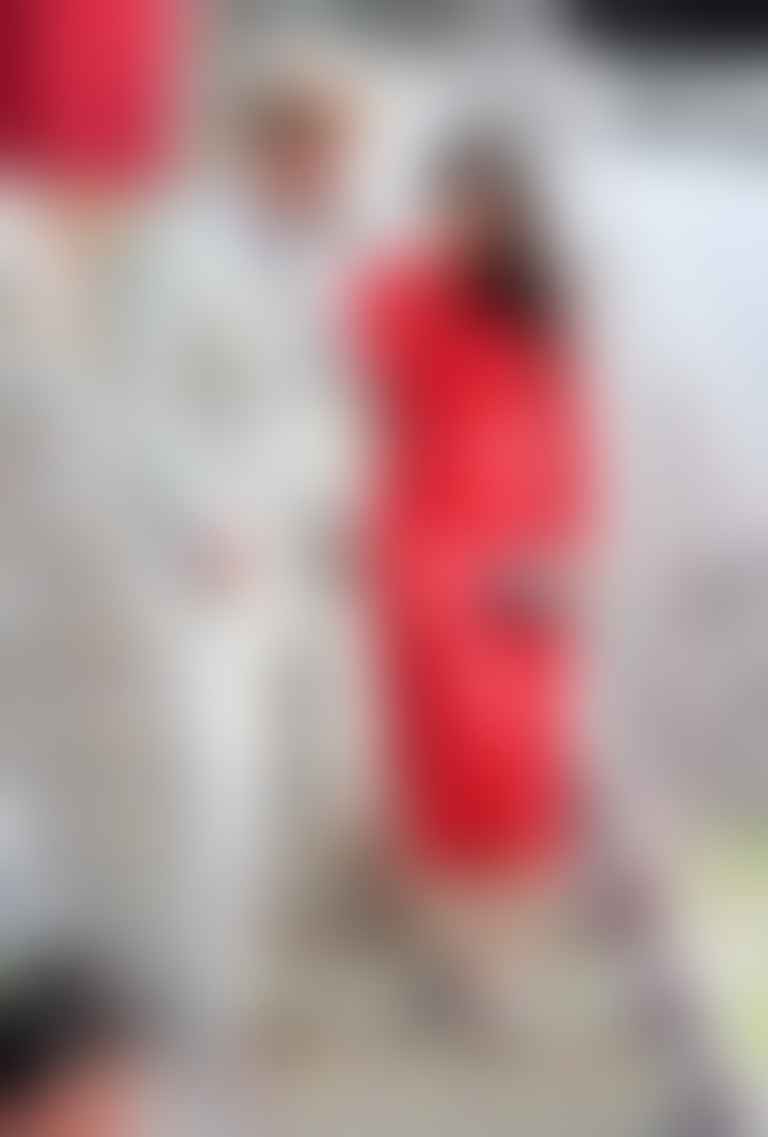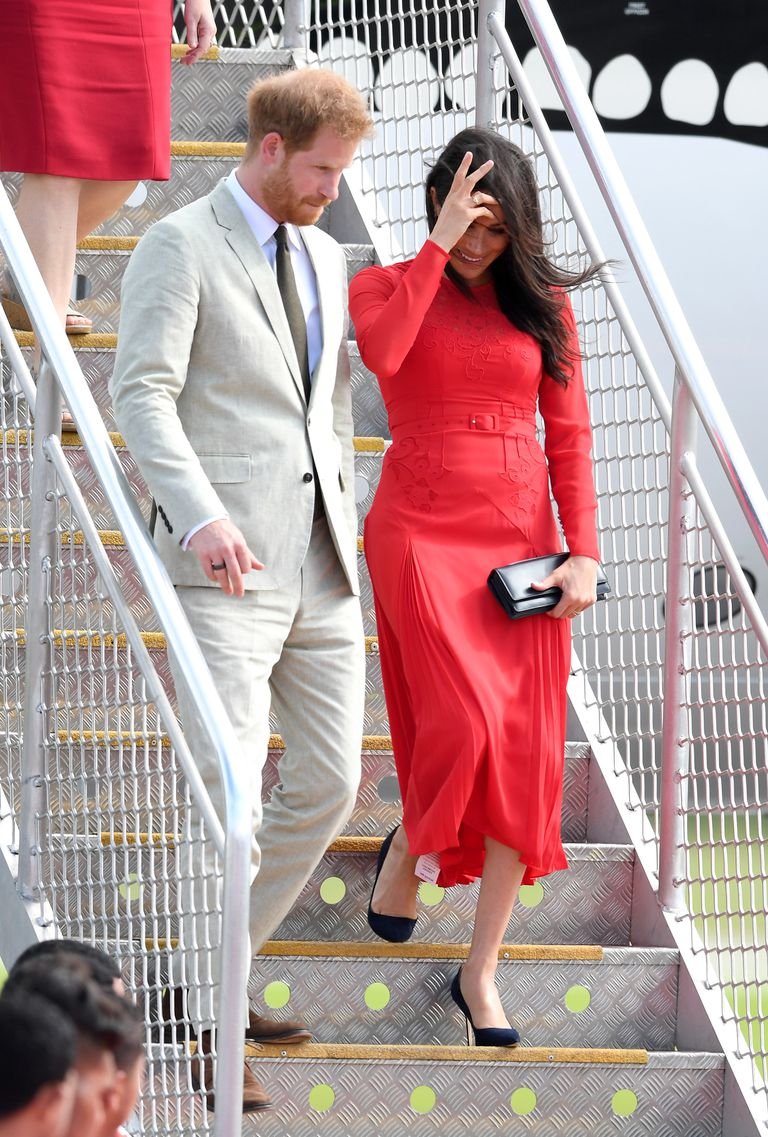 Meghan left the tag on her dress, accidentally, while stepping out of a plane and honestly I don't think that it should be a big issue.
But, Twitter and I have seldom agreed on things.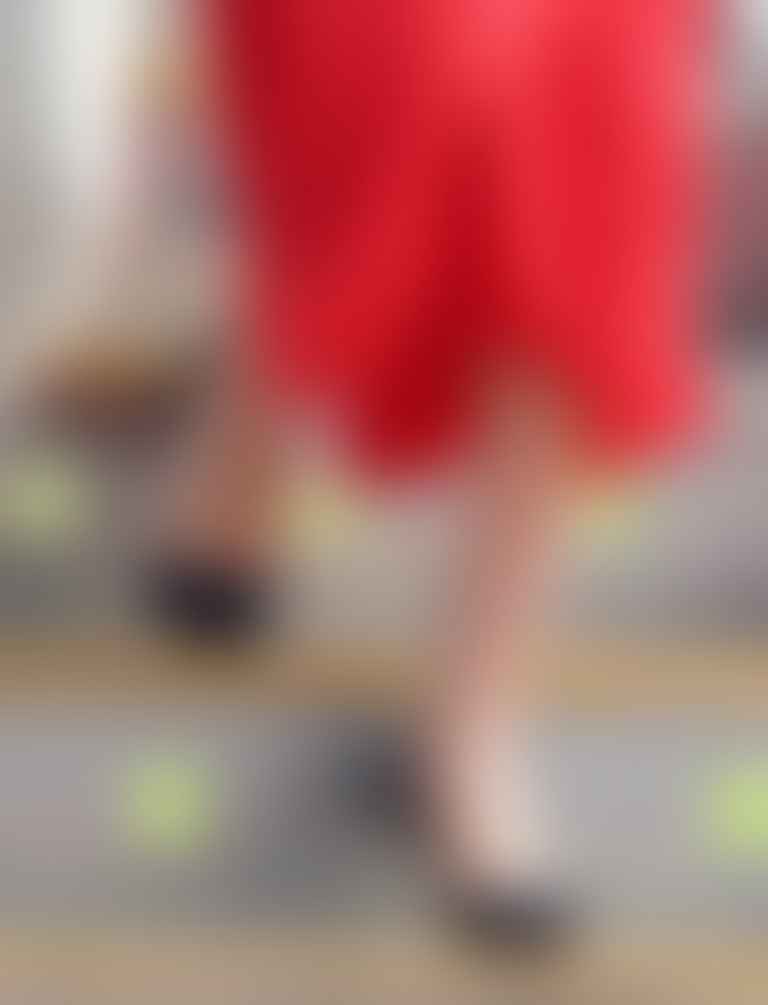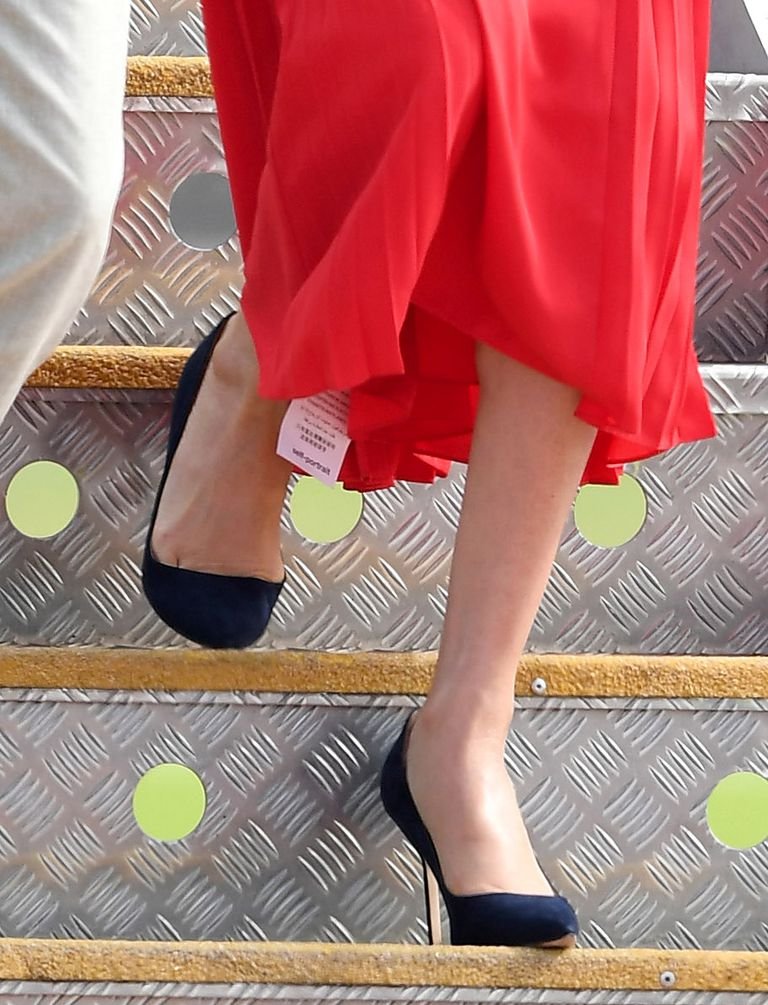 People can't stop talking about the tag because bohot khaali time hai sabke paas.
See is is very smart and savey, wear it once and return it get her money back ⚡️ "Meghan Markle leaving the tag on her dress resonated with many 👗"https://t.co/bhWv8gT12H

— Ray (@xerray) October 25, 2018
There is always the chance Meghan was planning to return the dress 🤷🏻‍♀️😂

((This is a joke before anyone attacks me))— Fabulous Four Updates (@Fabulous4Update) October 25, 2018
At least she will be able to return it now or maybe sell it on eBay BNWT.

— G̛̕͝e͘͏҉e̶̸͜k̴̡̢͜S̡̢̀u̶҉̷̕p̕҉̨p̨̡̕͡ó̶͜͞r҉̵́͜͟ţ̨͠ (@g33ksupport) October 26, 2018
That's no mishap, she's returning that thing for store credit 😘 smart shopper

— 🦊 (@SentinelofMercy) October 25, 2018
I mean Harry's 6th in line... she's gotta save just incase $$. #SAVINGS

— 2001 S✝eez (@HiiPowerOG) October 25, 2018
Maybe she is going to use it once and return it 😂

— Ashkan Farhadi (@aghaashkan) October 25, 2018
I'm thinking her entire wardrobe/closet is brand-spankin new and she has hundreds of designer dresses & clothing that she's never even touched or worn. Maybe her assistant or ladies maid picked her clothes and forgot to remove the tag? 🤷🏽‍♀️

— MsMy (@MsMiya63) October 25, 2018
I knew someone who did this...wear it and take it back to the shop the next day!! Didn't think Meghan would need to do that scam though!

— lisa huntley (@l_huntley) October 25, 2018
Some people were slightly more understanding, though.
At least we know she's human.

— Lori Rose (@Weeluvk9s) October 25, 2018
Well, she is human after all.

— pɹɐɥɔuɐlq uɐʎɹq (@bblanch91) October 25, 2018
Um, that's because she is just like us. If that.

— Rod McCulloch (@ILPollster) October 25, 2018
This is all there was to this news, sab apna apna kaam karo ab.