There are laws in India that are as old as time. These laws have somehow failed to evolve because they are against our so-called sanskaars. Section 377 happens to be one of the biggest sham of a law that does no good to any person, regardless of their sexual orientation.  
It is one archaic rule that the LGBTQ community in India has been trying to get amended as it abhors all 'unnatural offences', which include anal and oral sex as well. This is what the section reads:
Unnatural offences.—Whoever voluntarily has carnal intercourse against the order of nature with any man, woman or animal, shall be punished with imprisonment for life, or with imprisonment of either description for a term which may extend to ten years, and shall also be liable to fine.
This very law is now responsible for a young man's failure to seek help after being raped. 
Arnav Barbaad's friend, who lives in Delhi, was out on a date with a man when he was drugged and raped. When he gained consciousness, he realized that he was naked and in severe pain.  
He could not report the incident to the police because, well, he's a man and he's gay. He was afraid that along with the one who committed the crime, he'll be reprimanded as well. When Arnav realised the gravity of the situation,  he took to social media and shared the helplessness of his friend, hoping that people address this sensitive issue. 
At first, Arnav's friend was scared to talk. But knowing that Arnav was probably the only one he can speak to, he opened up.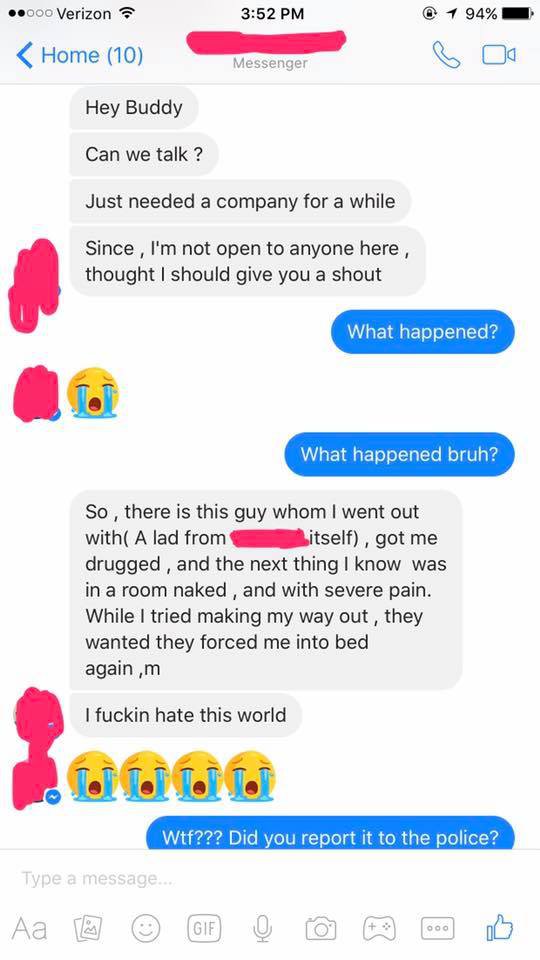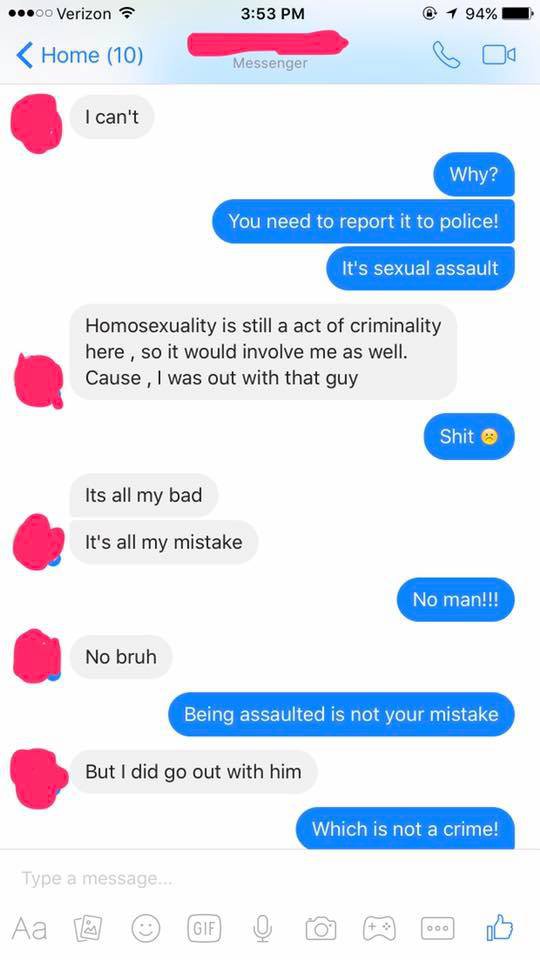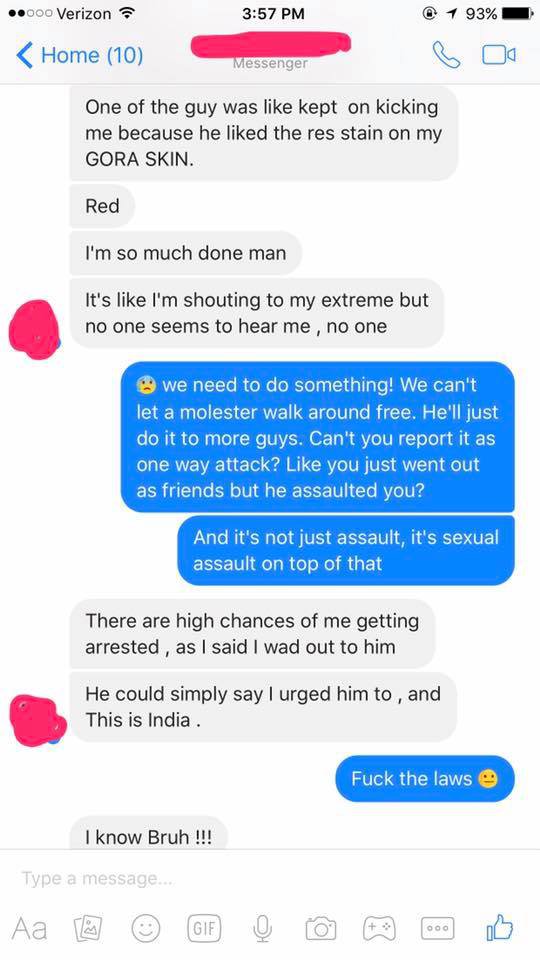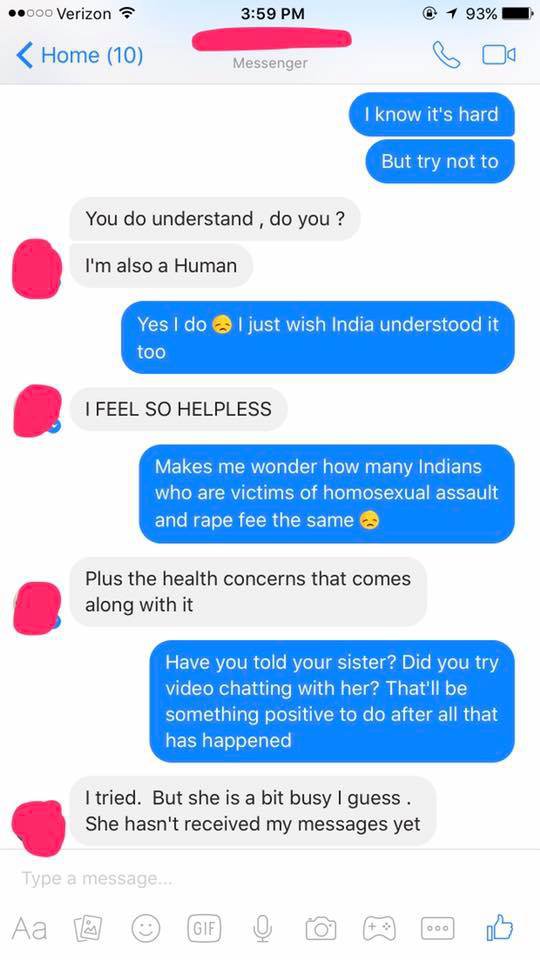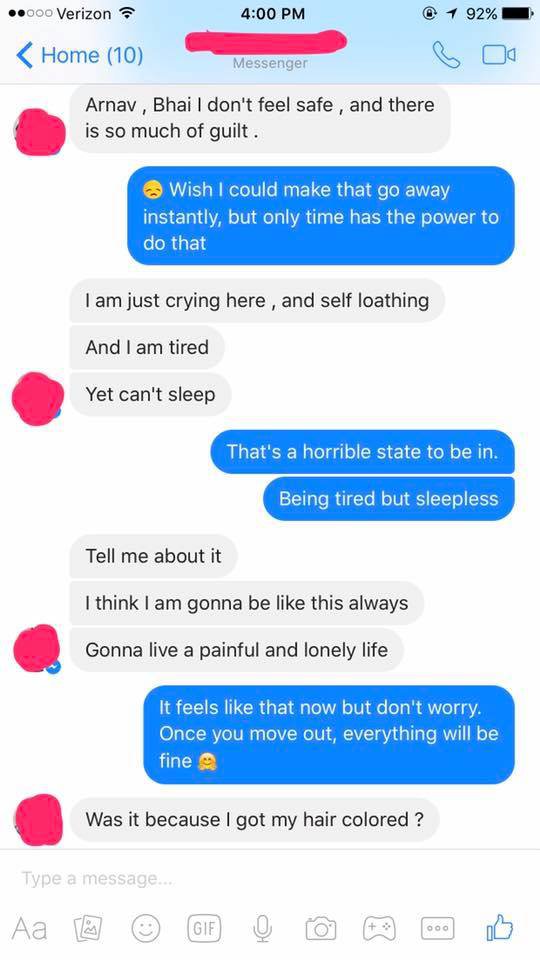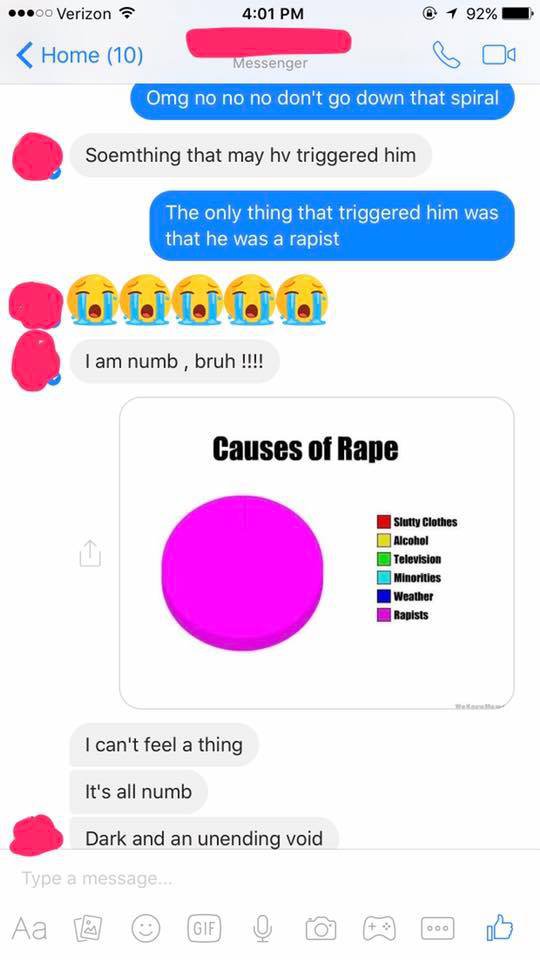 We can't even fathom his helplessness. He's so shaken by the incident that he goes on to blame himself, even though he knows it's not his fault.
The bitter truth is that just like Arnav's friend, there are countless men and women out there who've been through something similar. They can never report these incidents because of fear of being jailed themselves. Section 377 is something which is doing more harm than good for people and we need to start addressing that sooner or later. How about right now?