Every now and then I wonder if I were to die, what will people remember me by. That's a deep philosophical question, but let's face it, all of us have thought about our legacies at least once. And boy, does Mercedes G-Class know how to leave a legacy! Some of us have dreamt of owning it, while some of us have been lucky enough to own it. But it all boils down to how many of us will remember Mercedes G-Class if it were to disappear all of a sudden. Chances are, none of us will forget it. That's what we call a legacy!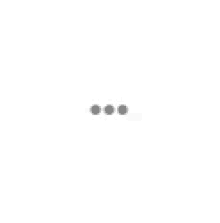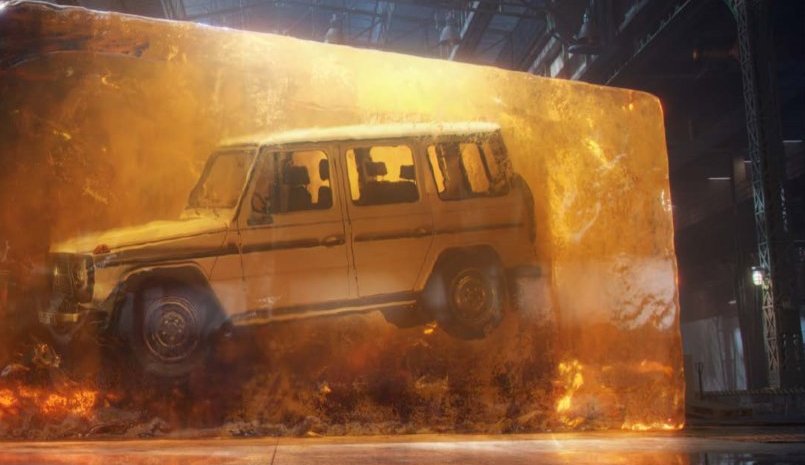 It all started when the engineers at Stuttgard and Graz began the genesis of a cross-country vehicle which was strong, robust and indestructible. After several transformations which were spread out across generations, all the changes culminated to form the G-Class which despite changing with time, has stayed true to its DNA. That's when you know that G-Class is a timeless vehicle and is truly stronger than time.
For 40 years, Mercedes' employees have envisioned the Mercedes G-Class and have worked hard to bring their vision to life. They have worked on perfecting its design with utmost precision and passion. The evolution of G-Class is something which has to be seen to be believed. It all started in 1979 when the legend was born. The 'G' was derived from the first letter of the German word 'Gelandwagen' which means an off-road vehicle. 
The first Mercedes G-Class (1979), offered a choice of four engines and five body variants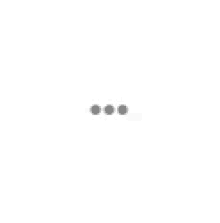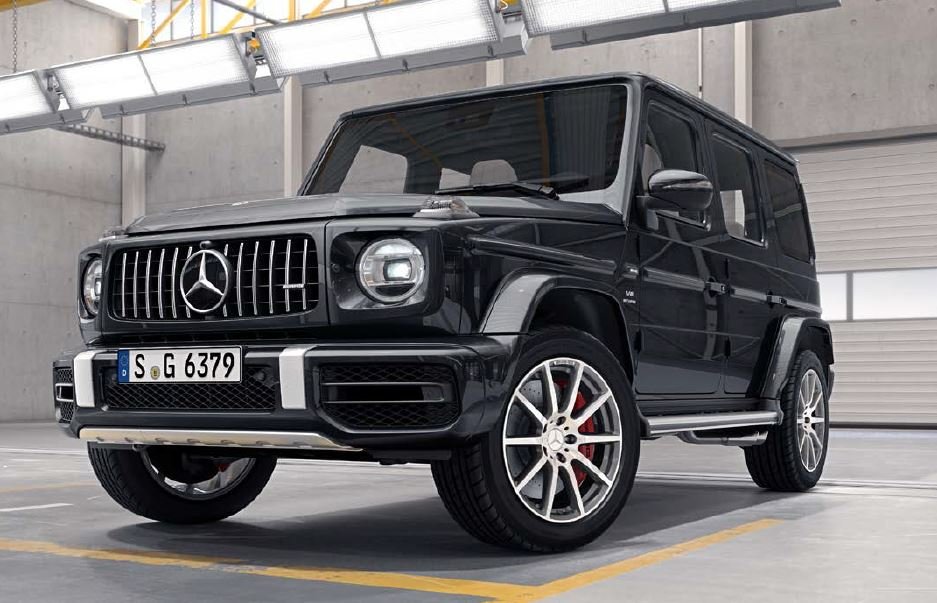 The next in line was Mercedes 280 GE (1983) which was made with lightweight aluminum components which made it lighter than other Mercedes models and hence, a better off-road vehicle. Then came the Mercedes 463 series in 1989 which was all about comfort. It had luxurious interiors and comfort-oriented suspension. 
In 1999, the Mercedes G-Class and AMG were merged. It combined the off-roading capabilities and a supercharged engine
When AMG vehicles went off-road, that was when they started gaining fans. In 2012, the G-Class got a massive facelift. Both the interiors and exteriors were changed and the LED daytime running lamps were installed which enhanced road safety. 
In 2013, the undisputed king of the desert, Mercedes G 6 AMG 6x6 was added to an already amazing lineup. A vehicle which was equipped to handle the rough terrain of a desert is just what we needed in an off-road vehicle series.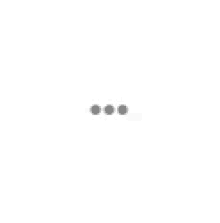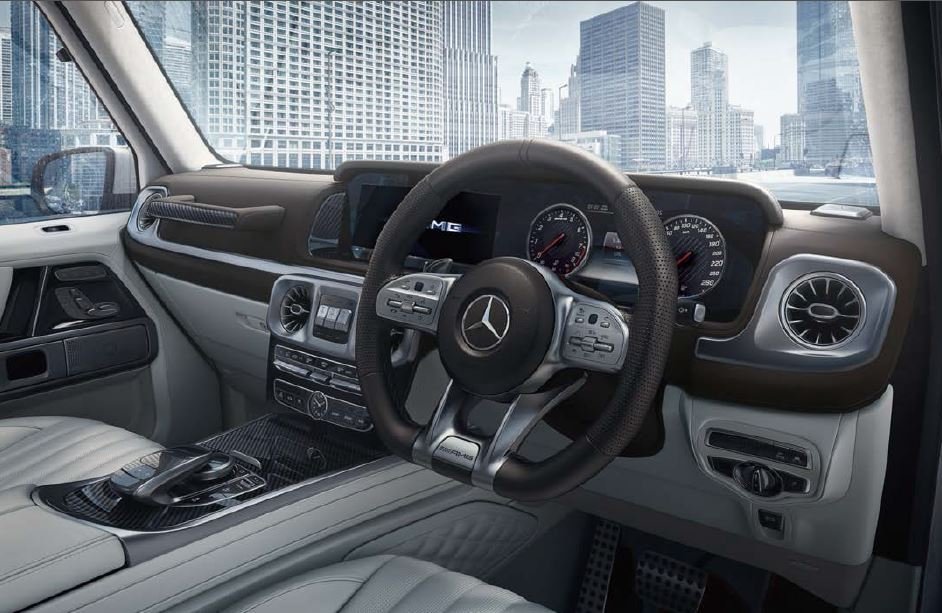 If there's anything that has withstood the ravages of time, it's Mercedes G-Class.
More than a century later, Mercedes G-Class is still going strong producing one amazing automobile after another. The upgraded version of the Mercedes-AMG G 63, has left everyone in disbelief of its extraordinary appearance and specifications. It has an AMG 4.0 Litre V8 Biturbo engine, a beast that only the best can tame. Add to it, the AMG Speedshift TCT 9G which will considerably reduce the shift times.
 The highest possible speed for the Mercedes-AMG G 63 is...wait for it...220 km/hr which can be increased to 240 km/hr with the Optional AMG Driver's Package.
It's luxurious exterior and interior will make you lust hard on its beauty. It also has diverse on-road an off-road drive programs that will make your journey a real pleasure. With such a powerful engine, the Mercedes-AMG G 63 is just the garage upgrade all of us want in our lives. It's stunning, world-class features will leave you wide-eyed and open-mouthed.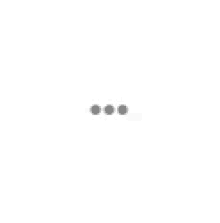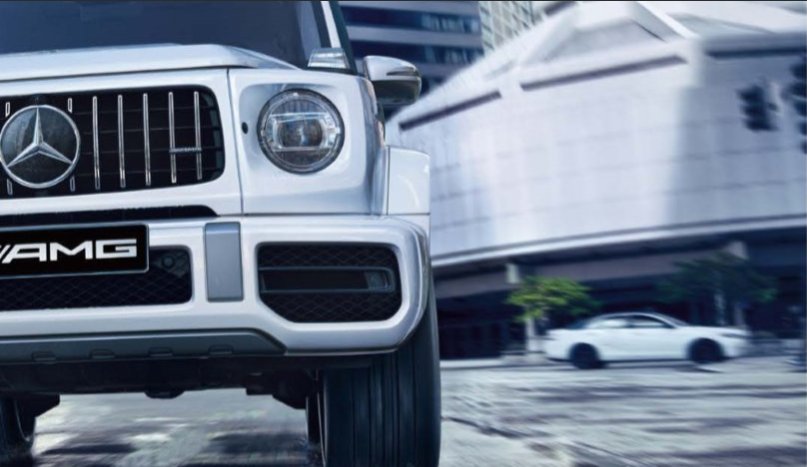 The Mercedes-AMG G 63, with AMG 4.0-litre V8 bi-turbo engine, an output of 430 kW (585 hp), and a peak torque of 850 Nm makes every trip an intense experience. Now you can adjust the suspension with the push of a button which allows you to adapt your Mercedes-AMG G 63 according to the on-road and off-road terrain.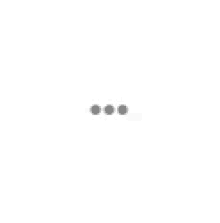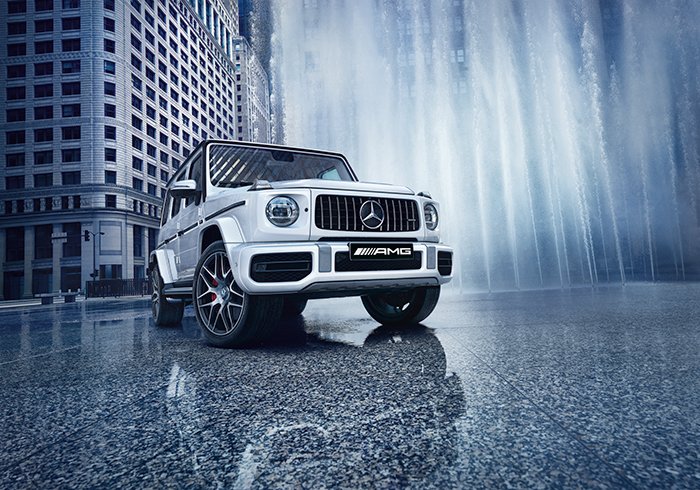 What is it about Mercedes-AMG G 63 that leaves us in awe, you ask? Over the years, while Mercedes G-Class has retained all its virtues and world-class innovation, it has still evolved into better versions of itself. It has undergone tremendous change but has stayed true to its legacy. 
I don't know about you, but I'm convinced that Mercedes-AMG G 63 is just the dream car I've been waiting for all of my life! While I might not be able to have an impact on the world quite as Mercedes G-Class has, I'd still want to own one and for once, be a part of the historic legacy Mercedes G-Class is leaving behind. Watch this video of Mercedes-AMG G 63 gliding across the streets.