This is PM Narendra Modi.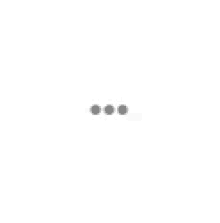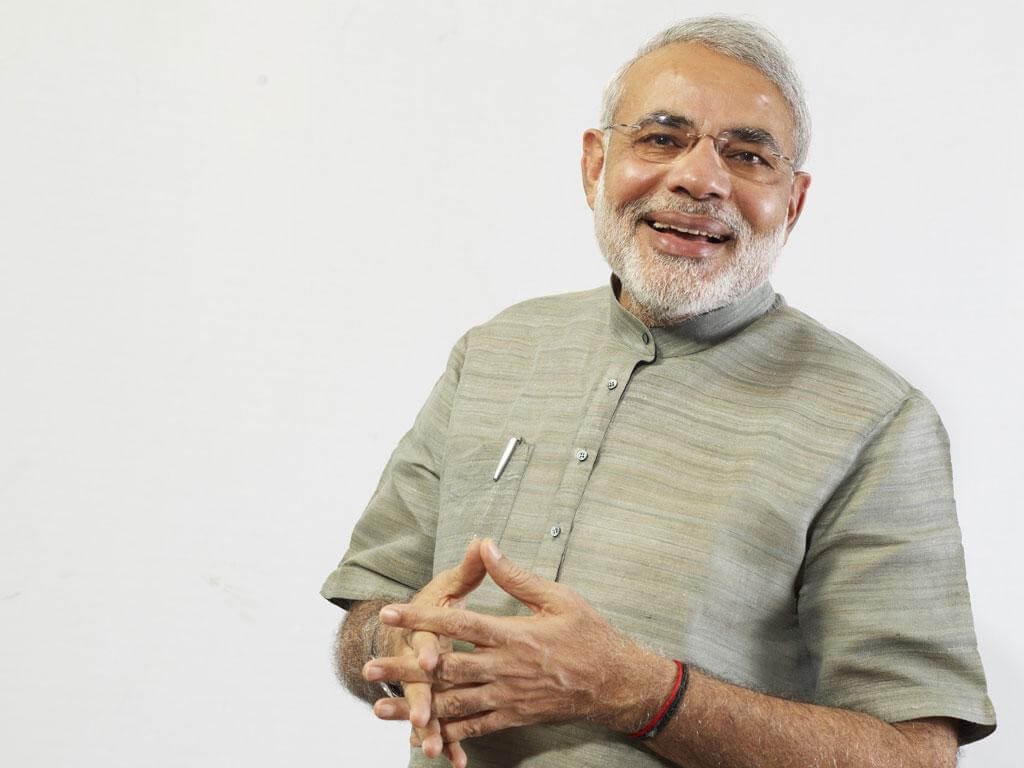 And this is Delhi CM Arvind Kejriwal.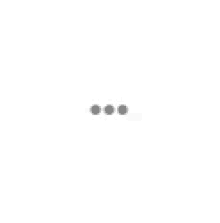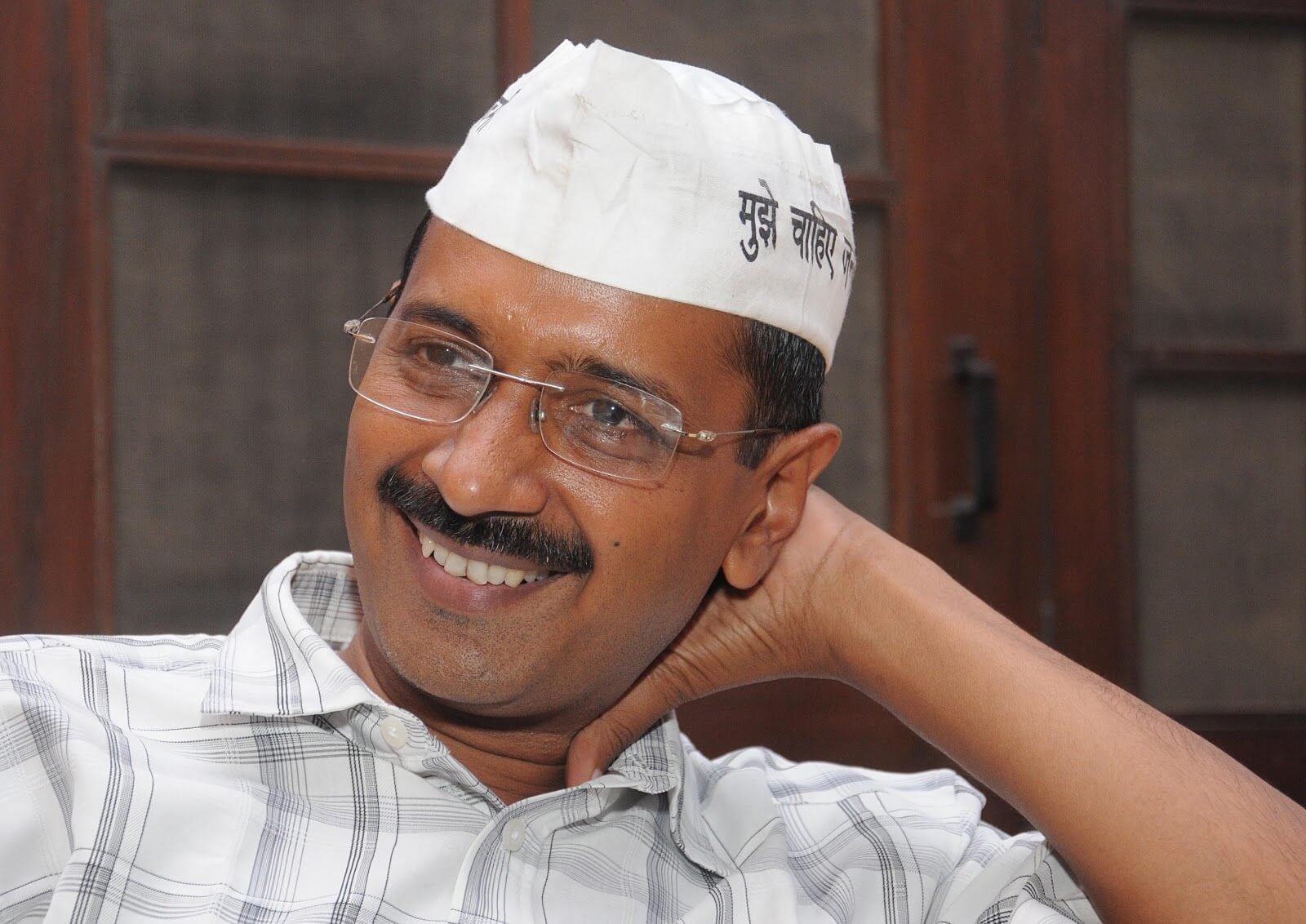 Now even though they aren't the best of friends, they've always met each other cordially.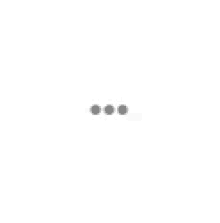 However, at a recent event, the vibes between them were so cold, that Arun Jaitley caught a cold.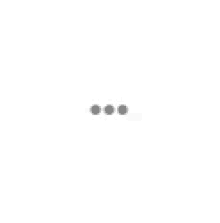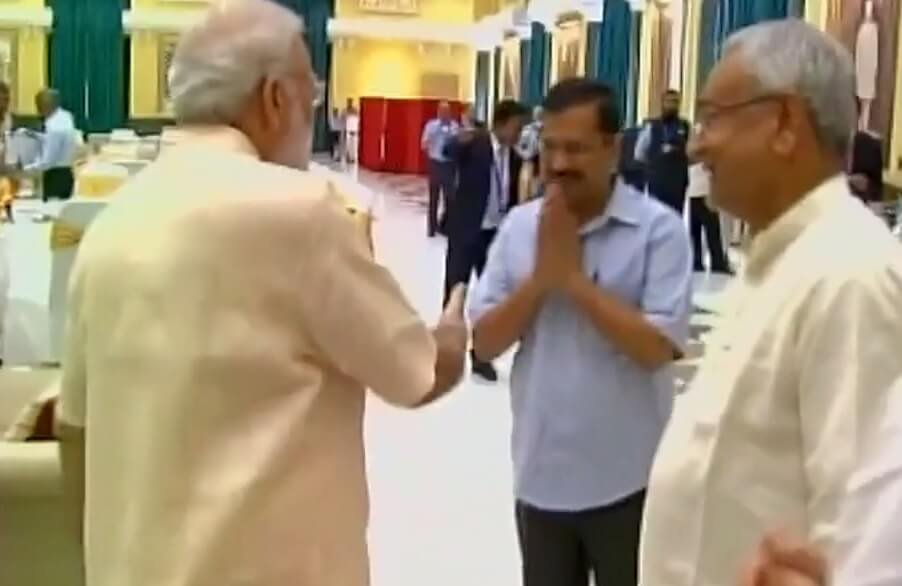 It was the Inter State Council meeting.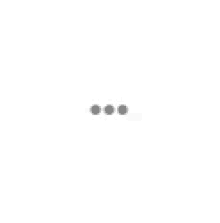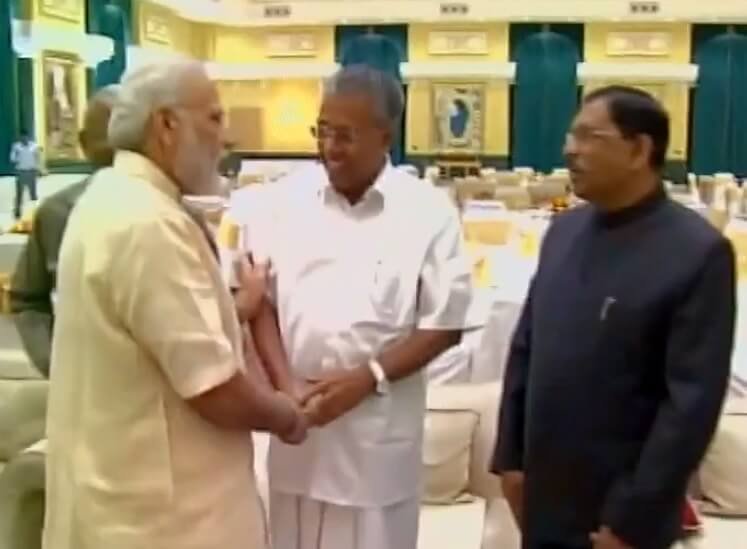 Narendra Modi was cheerfully meeting the chief ministers of various states.
He met the Chief Minister of Himachal Pradesh, Virbhadra Singh.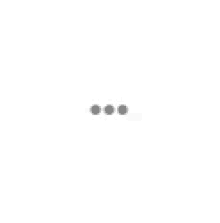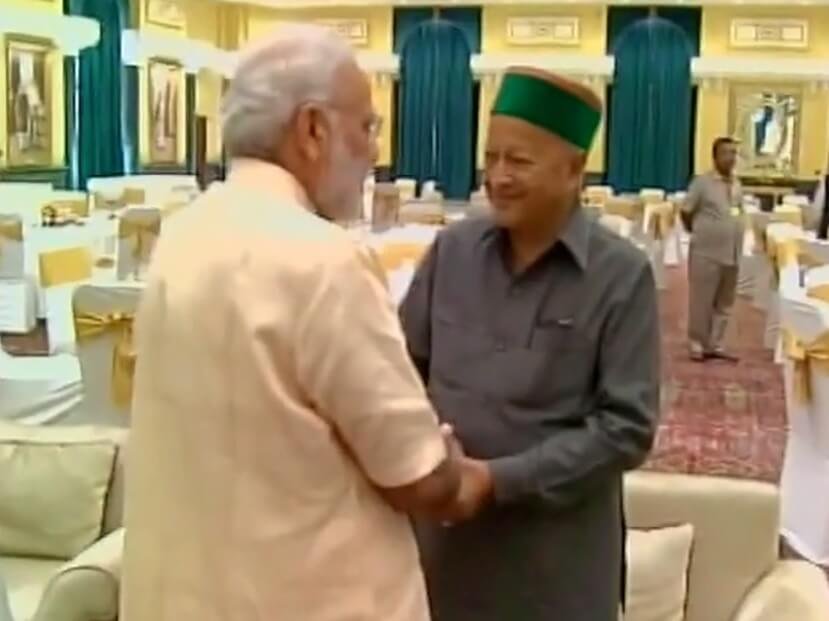 He met Odisha CM Naveen Patnaik.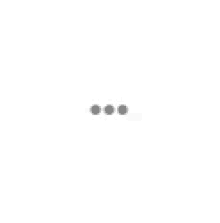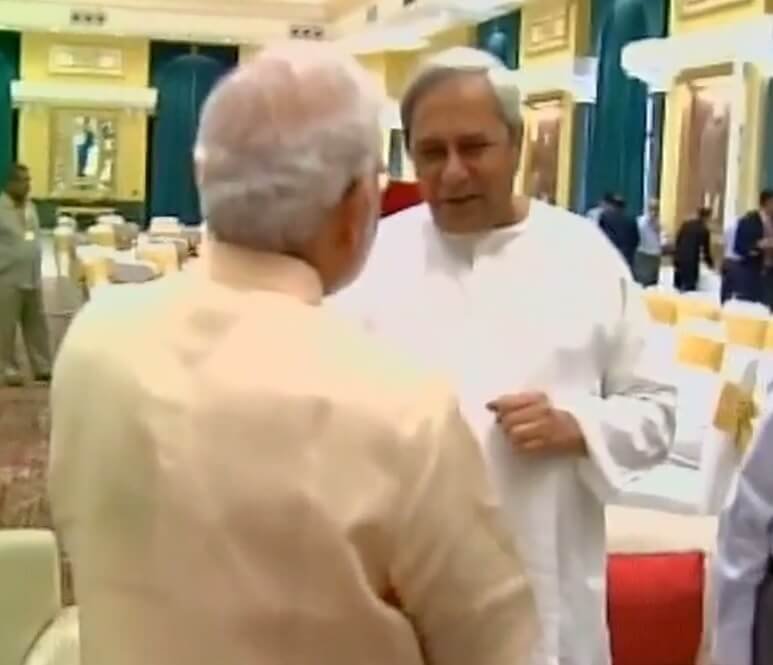 He even met Uttarakhand CM Harish Rawat nicely even though he belongs to Congress.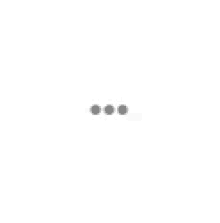 But when he came face to face with Delhi CM Arvind Kejriwal, PM Modi seemed a little distanced.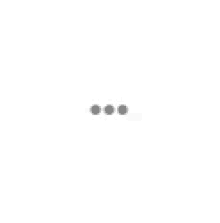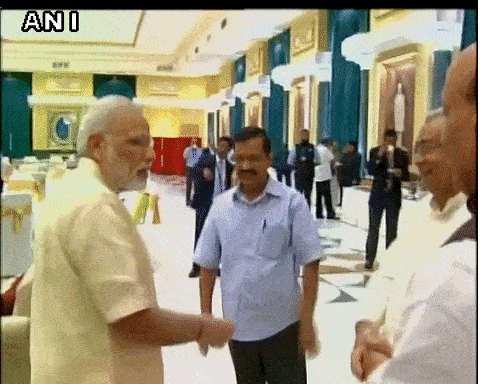 It's almost as if the man in the background knew that PM Modi would ignore Kejri.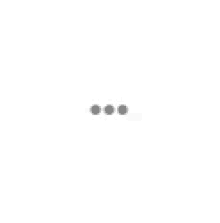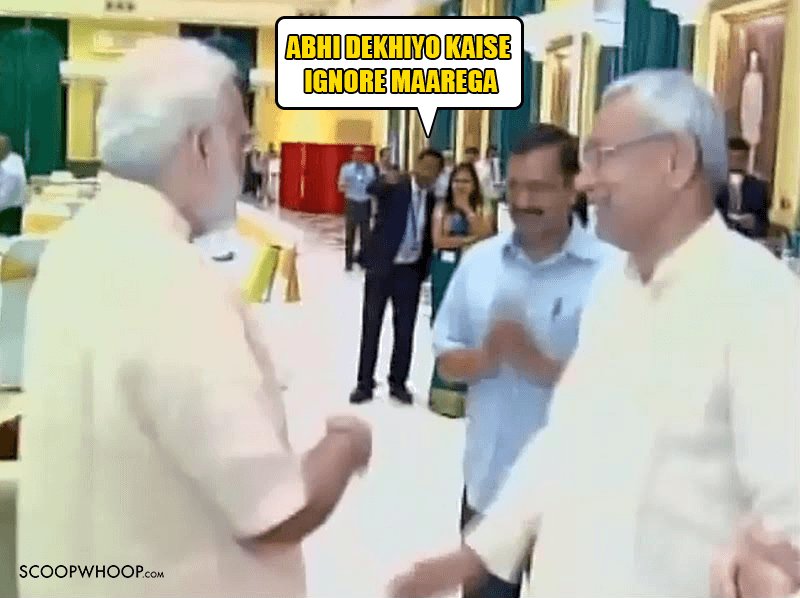 Ouch! Maybe Modi ji saw Kejri wearing this cap and thought he was making fun of his party member.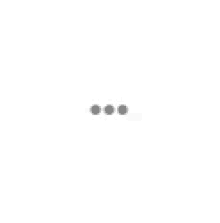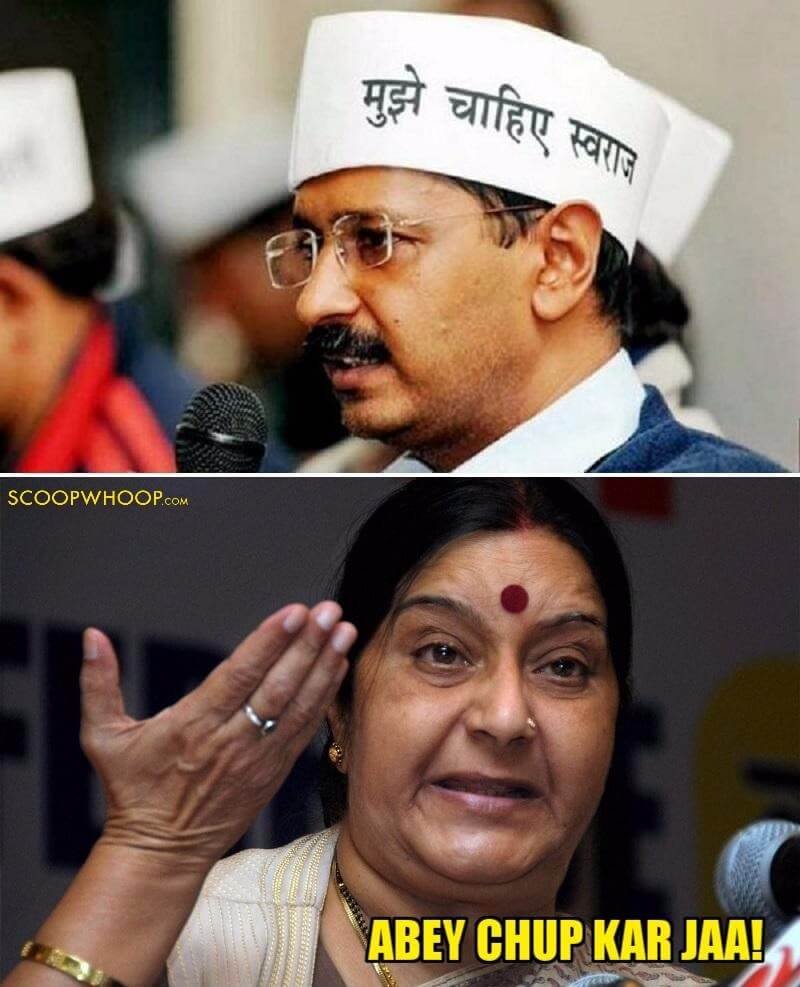 Legend has it that Kejriwal is still in shock after being ignored like that.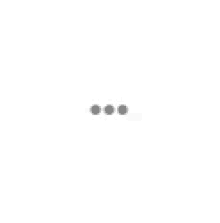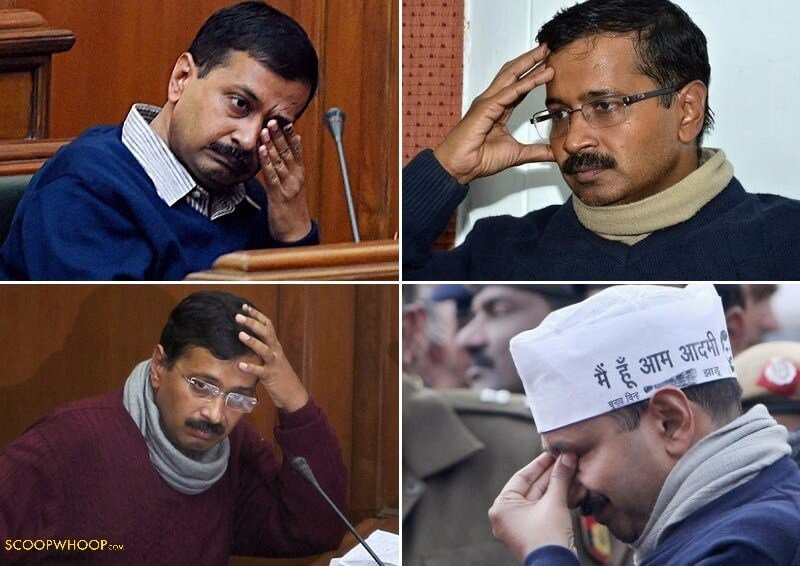 Check out the video right here.