Onam, or Thiruvonam happens to be the one festival which brings together everybody in the state of Kerala and even outside. Back at home, delicacies and dishes are served during the Onasadya, the traditional lunch. The festival is marked by folk songs, boat races and a lot of fun and frolic. Originally a harvest festival, it's also symbolic of the day when the most loved king of the past, Mahabali, comes to visit his people. 
To celebrate that happiness, the Mumbai – based band Aflatunes came up with a beautiful medley of popular folk songs, and the much loved Maangalyam from Bangalore Days, a tune hummed by almost every Mallu at least once.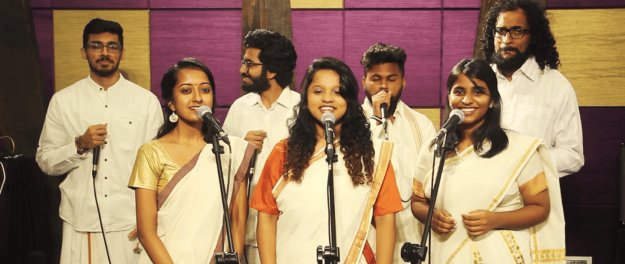 Ruchee Varghese, the manager, told ScoopWhoop,
Only 3 members of our band are Malayalis(But we speak in Broken Malayalam), so it was an epic task teaching the rest of the band these funny, tongue rolling Malayalam words as well,
But boy, did they nail it! Here's the video:
That's all you need to get your Onam mood going!