UPDATE: An earlier version of this article had only carried the musician's side of the story. Turquoise Cottage's response has been added below.  
Since the sad demise of Chester Bennington, pubs and bars across the world have been organising special performances to pay tribute to him. One such performance was lined up at the new branch of Turquoise Cottage in Green Park, Delhi on the 4th of August, 2017. The event was organised by Cacophony Networks, featuring various artistes in the capital city.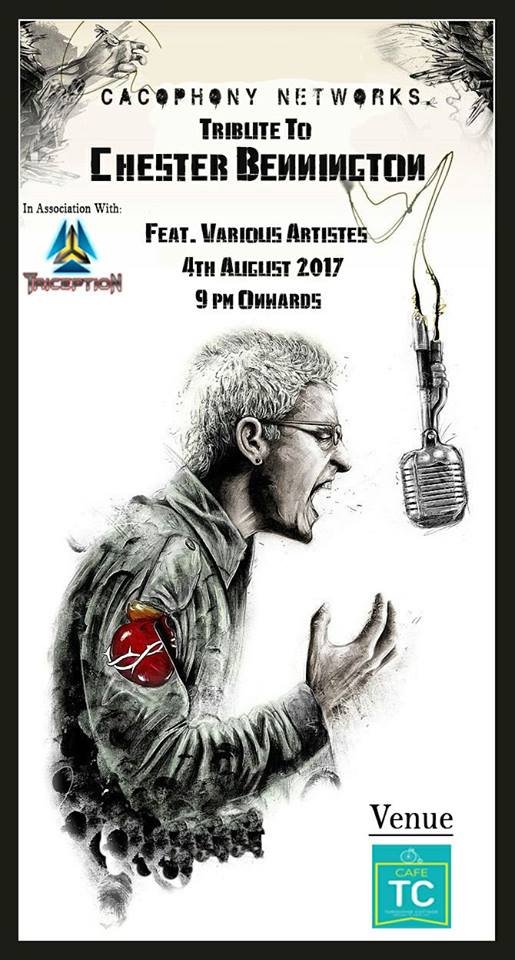 The last band to play was The Cosmic Truth. They were packing up after finishing their set around 12 AM when one of the band members, Sahil Sharma, reportedly saw his sound engineer being held up at the bar owing to some issue with the cheque. 
The sound engineer, Mayank Tiwari, claims he was ready to pay up but the bartender was not ready to listen. After being held up for a while, Sahil went to inquire about the situation. That's when the bartender allegedly threatened him verbally and asked him to take the fight outside. 
Not interested in a violent altercation, he decided to let it go. But according to Sahil, the bartender decided to rough up Mayank. When Sahil rushed to his defense, the bartender grabbed his throat and in self-defense, he hit the bartender. 
Seeing this, the bouncers at Turquoise Cottage allegedly grabbed Sahil and pushed him down the four flights of stairs, intermittently beating him up as well. The incident has left Sahil with a severe bruise on his head.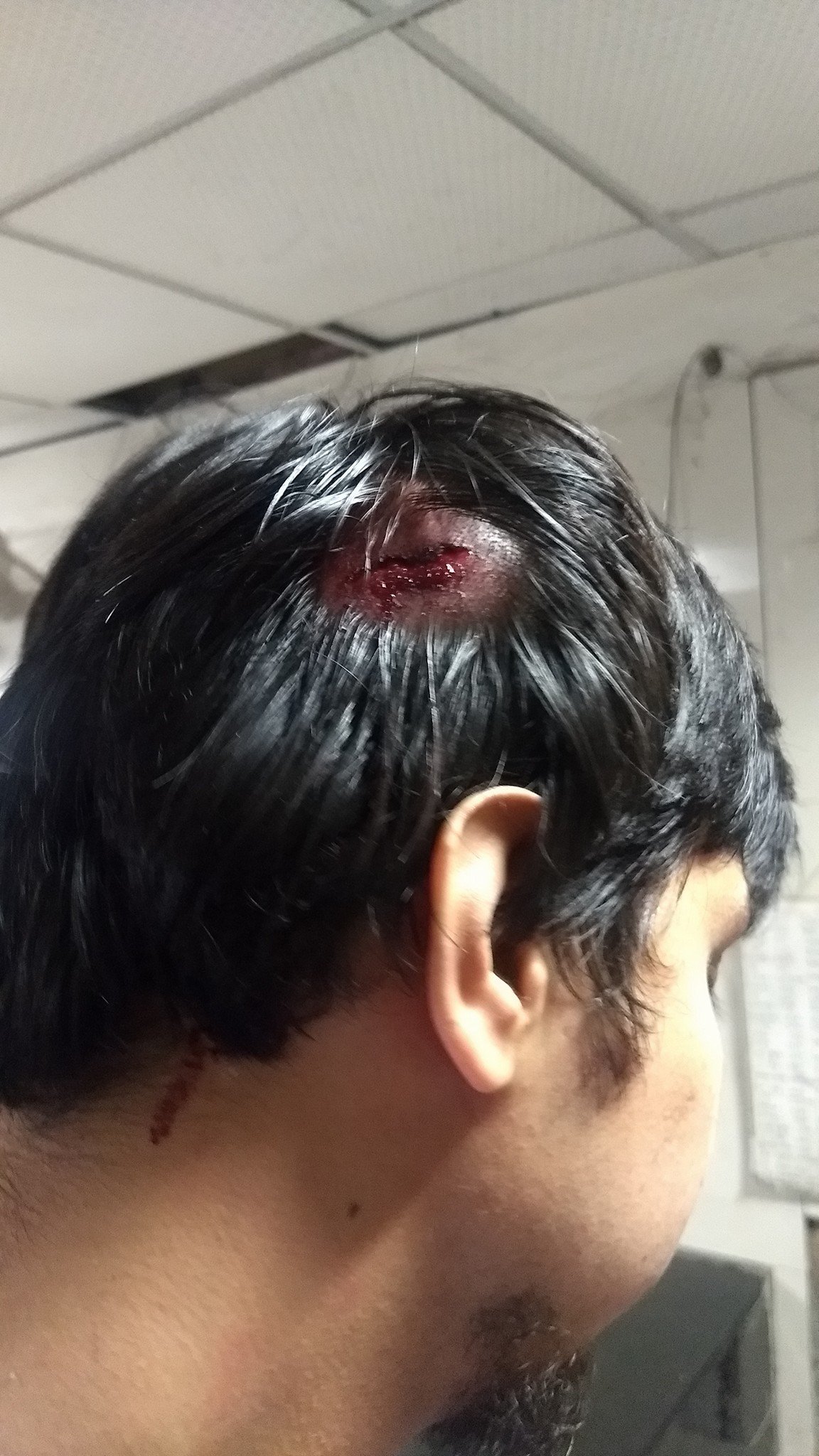 We contacted Sahil and were able to get a copy of the FIR that was registered with the Safdarjung Enclave Police Station in South Delhi. 
Here's the copy that he shared with us: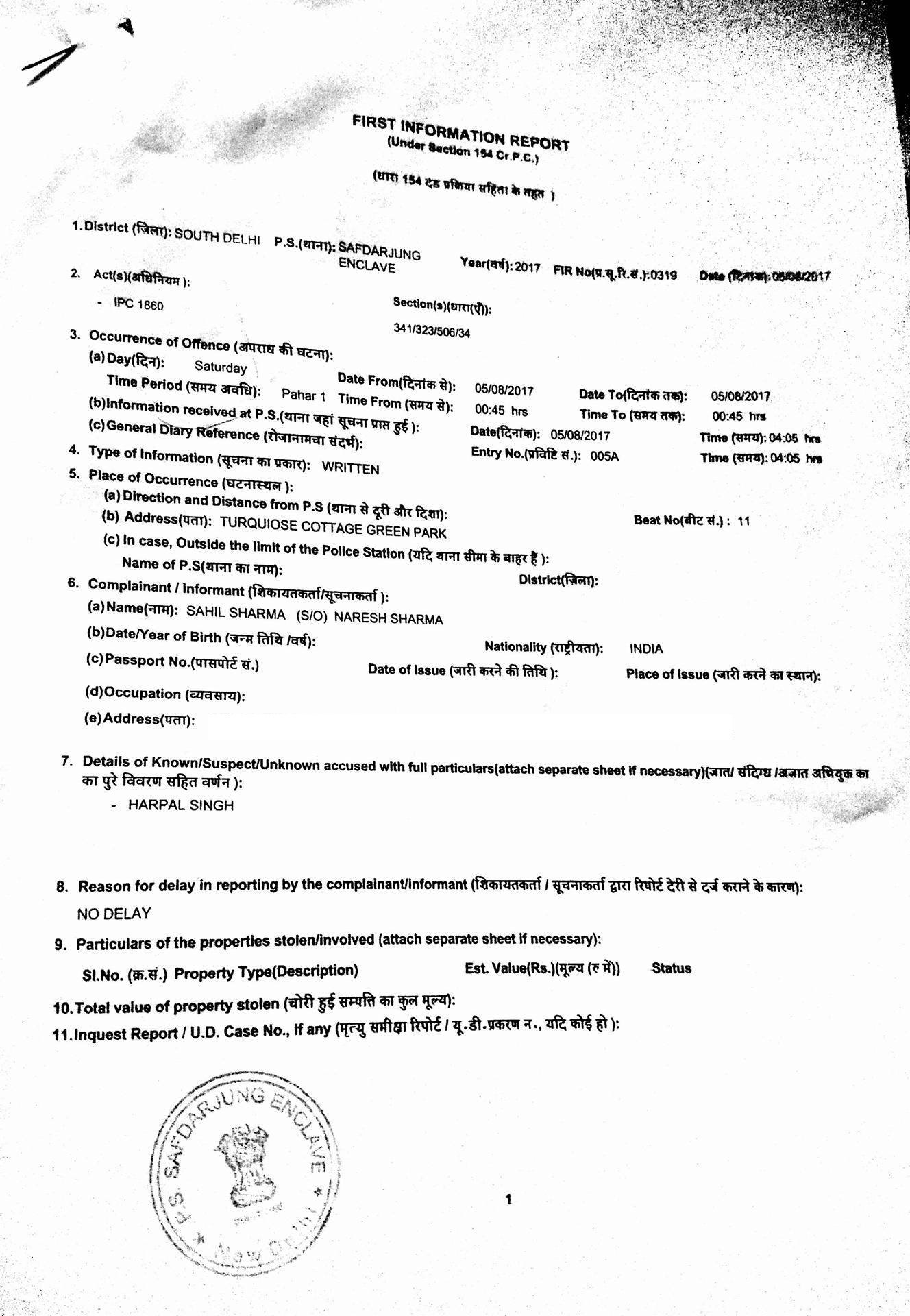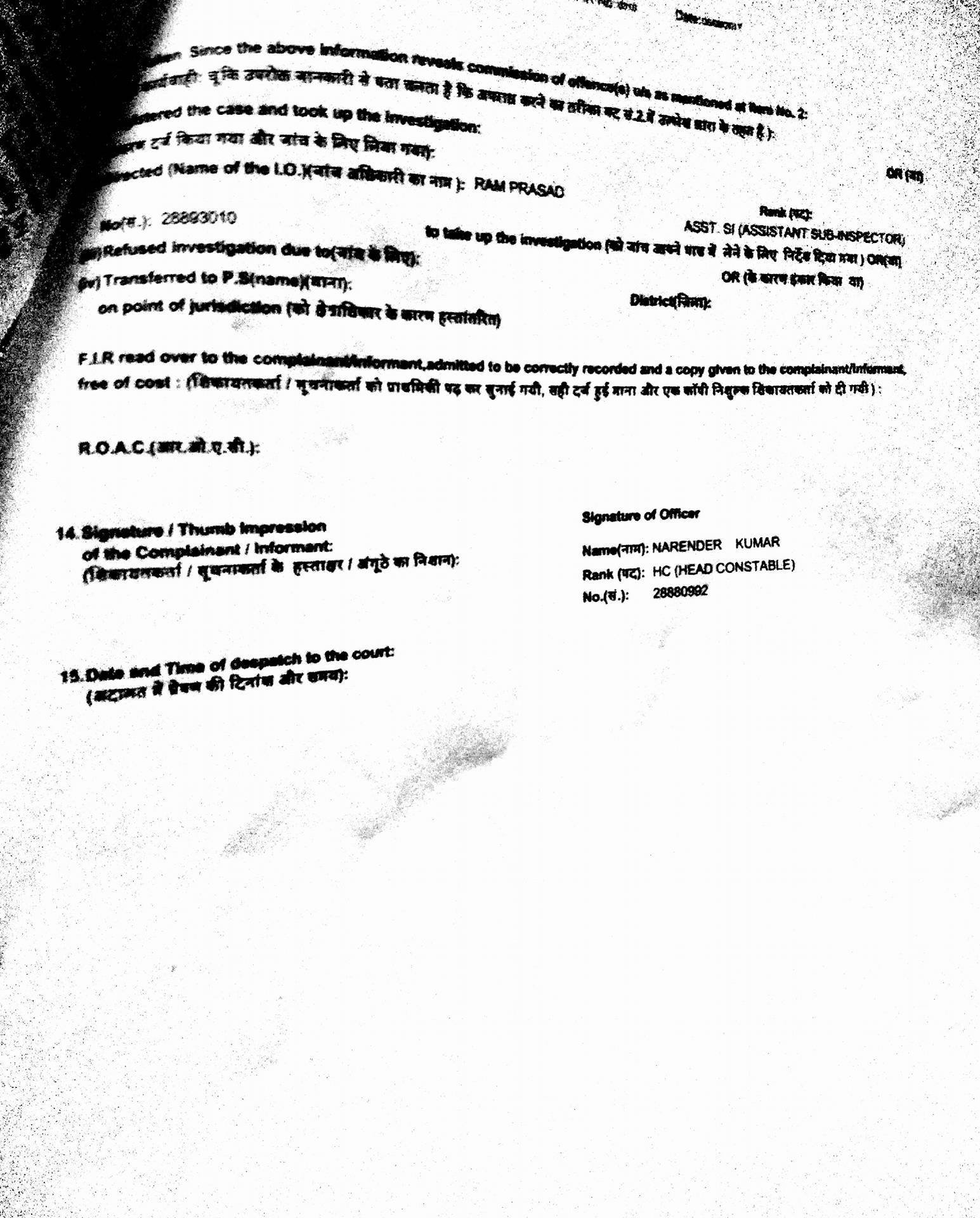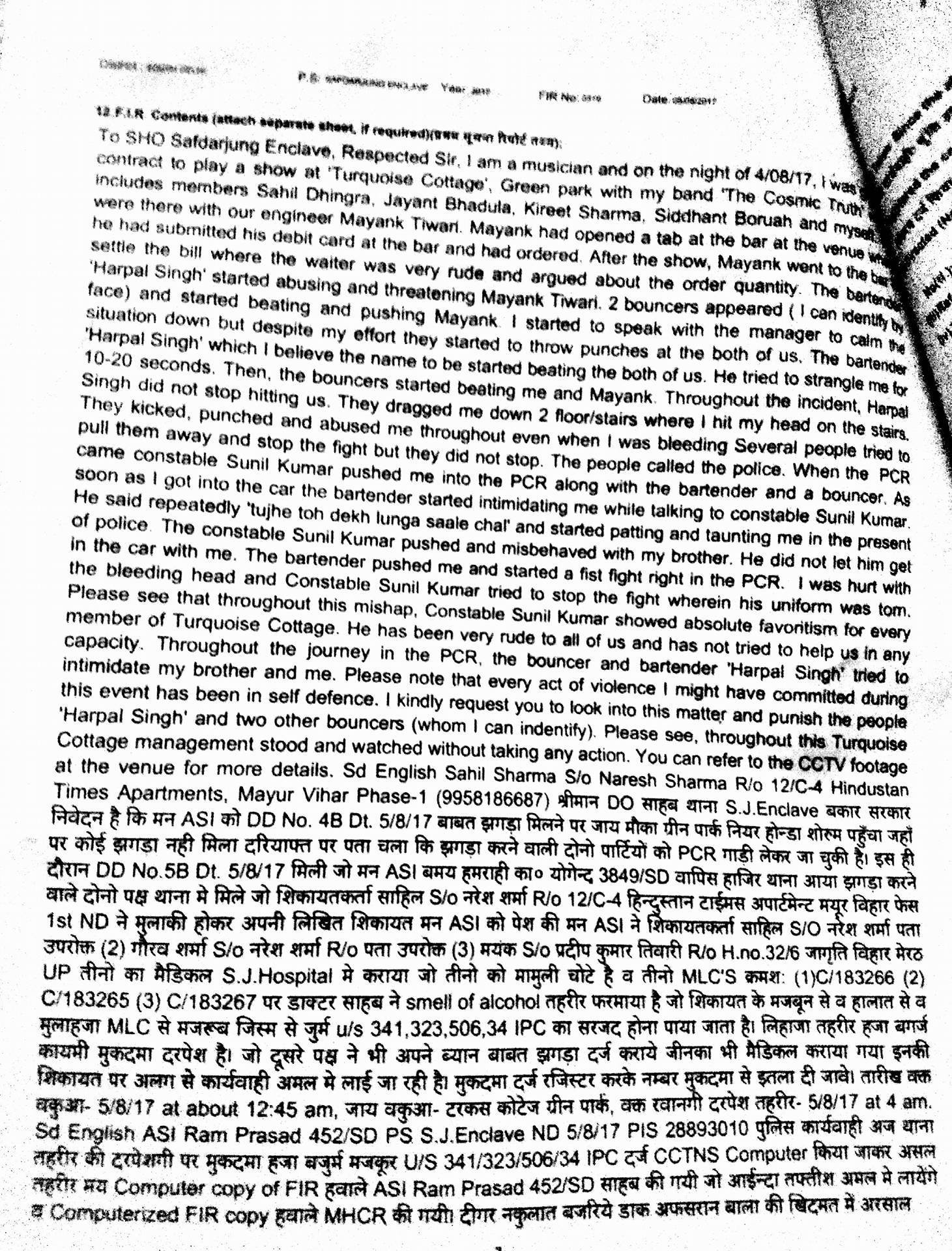 The musicians in Delhi are not taking this incident too well, and they have been sharing Sahil's post on the same widely on social media. 
Response from Turquoise Cottage:
Gaurav Soral, the owner of Turquoise Cottage, has denied the artist's claims. He said that the artist and his friends were a little intoxicated, and that they misbehaved with the bartender which escalated the incident. He also claimed that a police constable who intervened was attacked by the artists, and that his clothes were torn. The police have filed an FIR against the artist.
TC will be releasing an official statement, along with photographs, a copy of the FIR and CCTV footage of the incident shortly.