Since you've clicked on the article, I'm assuming that you like John Mayer. Which also leads me to believe that you know of Continuum, his third studio album which released in the September of 2006. After two albums which were basically pop, this one marked a decided change in Mayer's traditional style, with major blues and soul influences.
A couple of songs – Waiting On The World To Change and Belief – were about topics that plagued the new generation while most of the other tracks were about damaged relationships: I Don't Trust Myself (With Loving You), Slow Dancing in a Burning Room, The Heart of Life, Dreaming With a Broken Heart and I'm Gonna Find Another You. In Repair was written during a period John refers to as "self refinement". He was bed-ridden, suffering from double kidney stones.
Though the lyrics in his later albums are a lot more refined and mature, Continuum is very heartfelt. Though not very polished, there is a honesty in the lyrics and the singing, and it reflects his state of mind at that time. As he told Esquire magazine back in 2005: "I'm obsessed with time lately, constantly crunching the numbers to get some sense of where I stand in the continuum."
Here are 15 pieces of lyrics from John Mayer's Continuum album: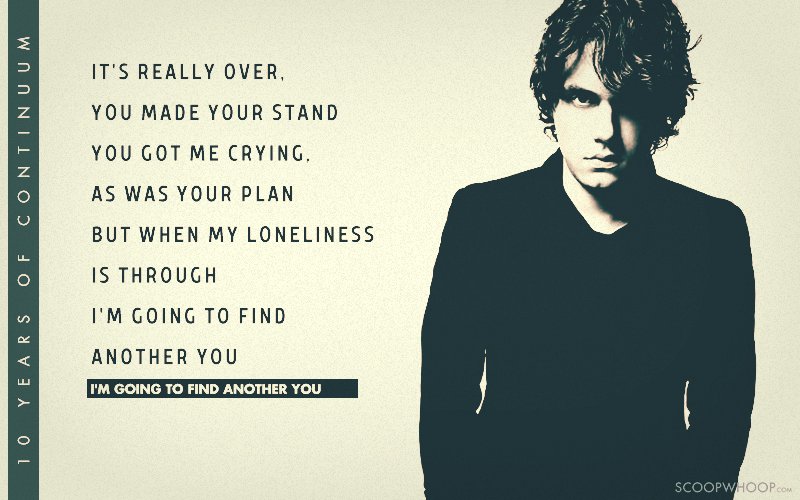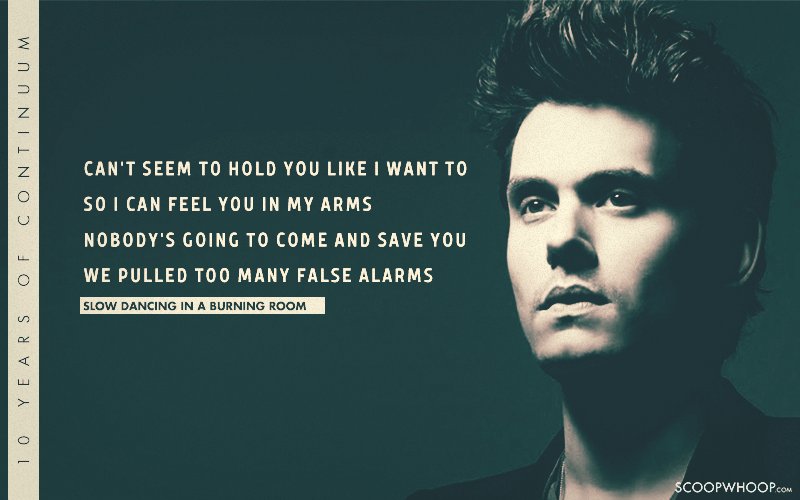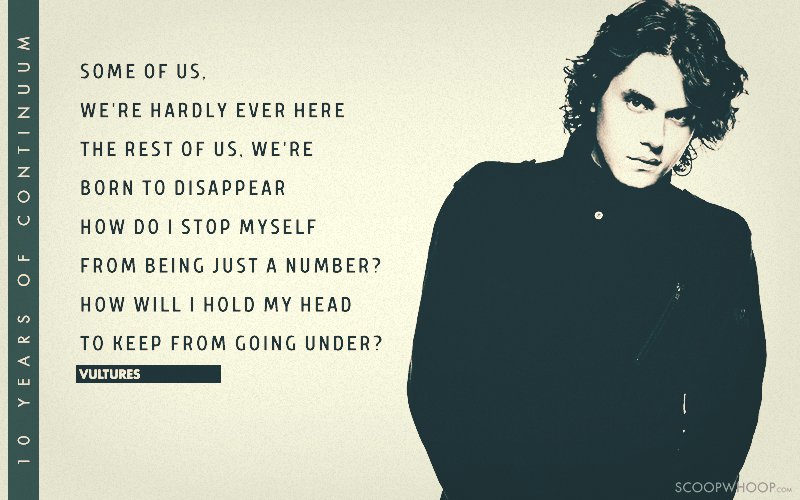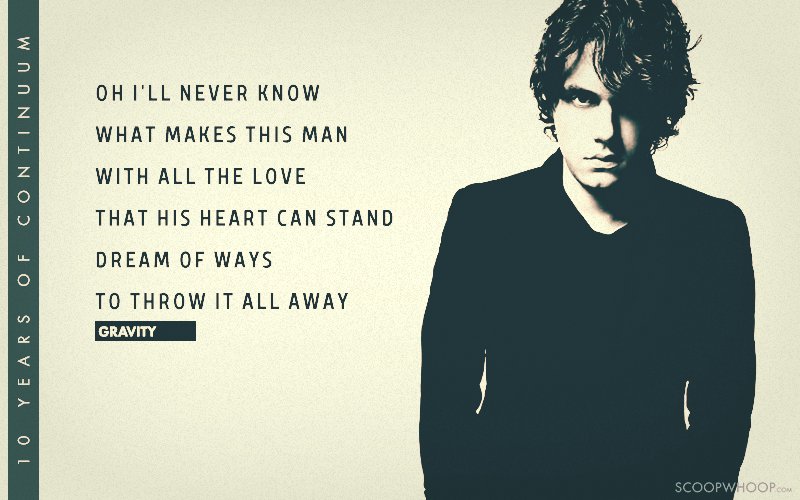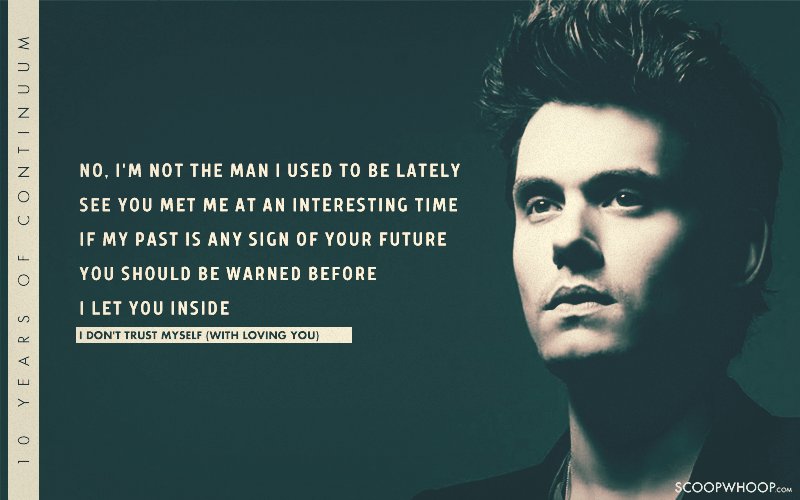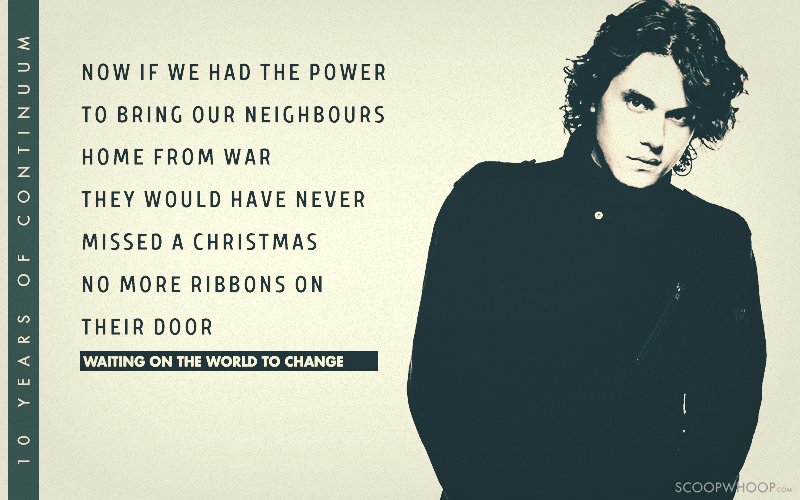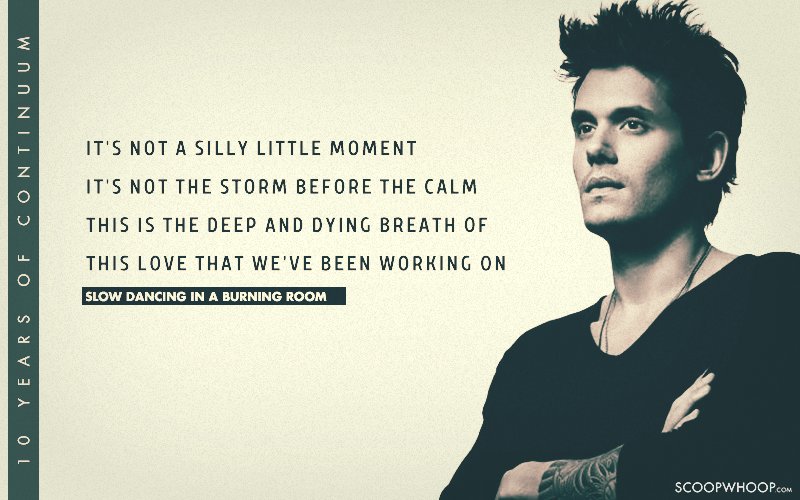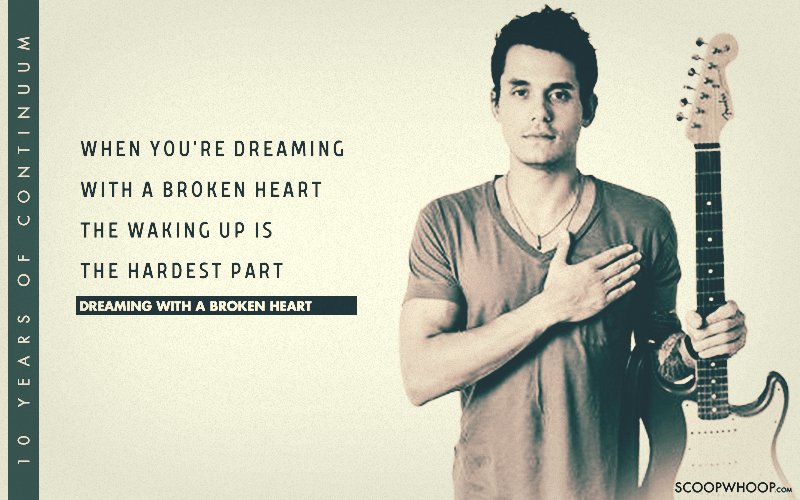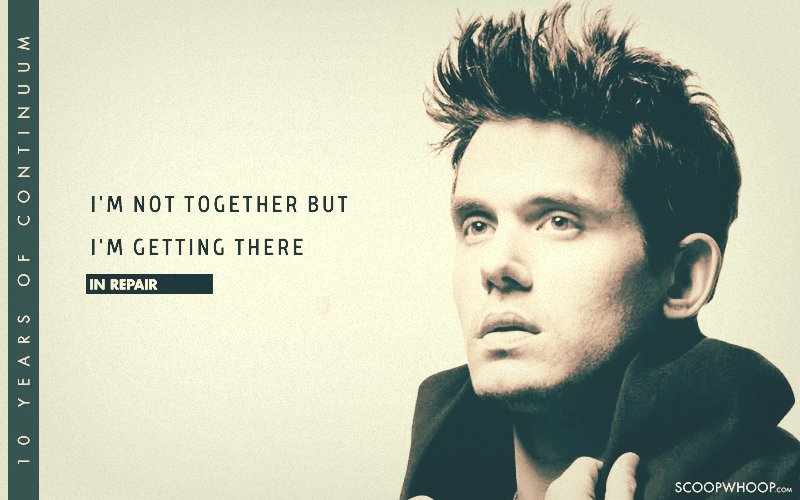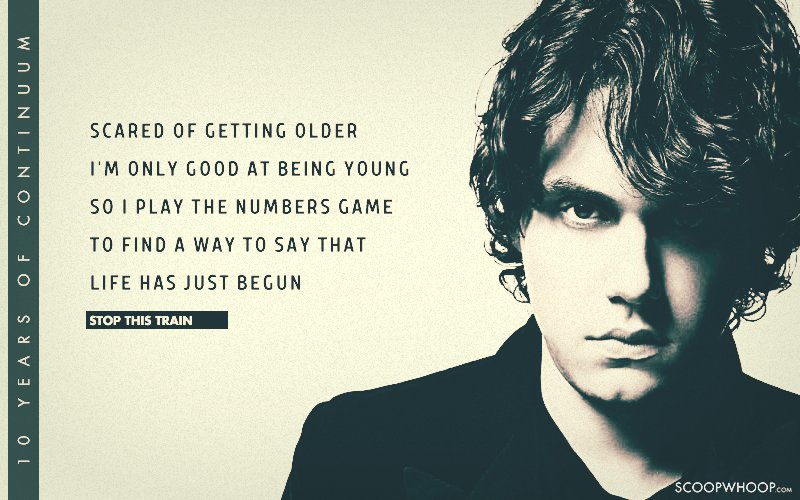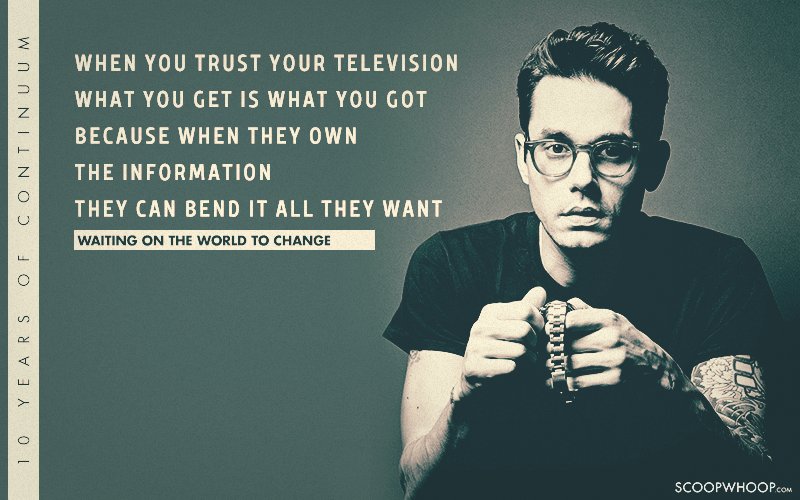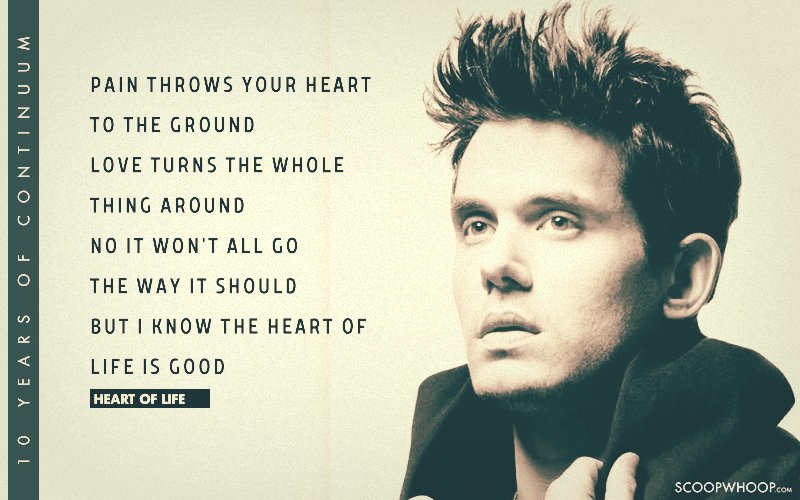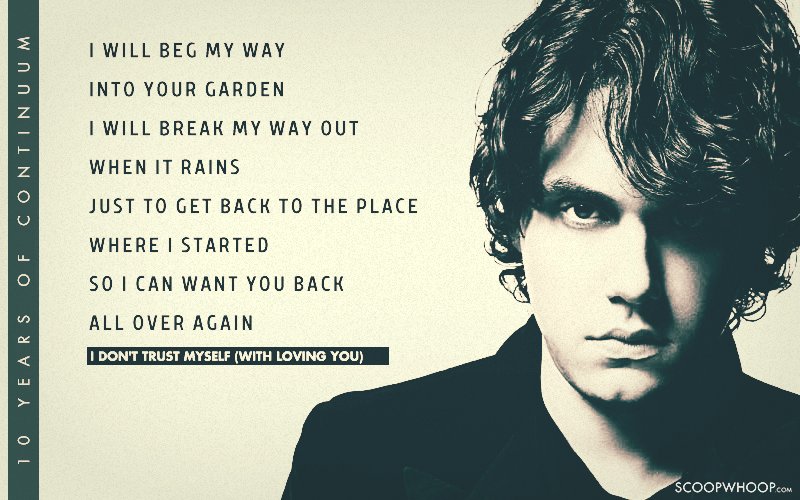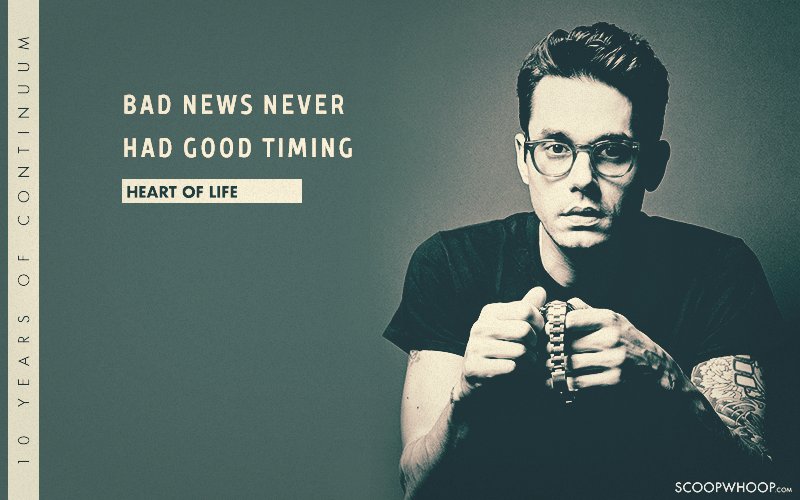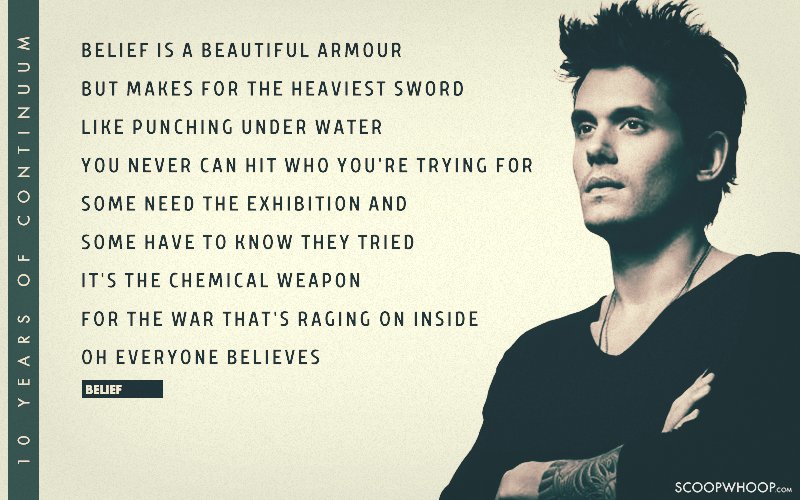 So which track is going to play on repeat today?
Creatives by Utkarsh Tyagi.