It looks like a great time to spend the savings from 2018 because someone is selling natural coconut shell cups on Amazon India for just ₹1,289. Just.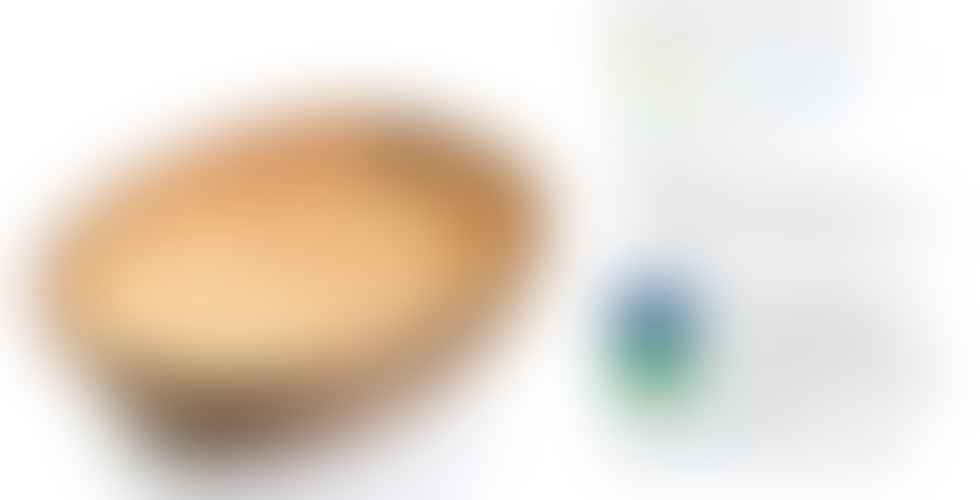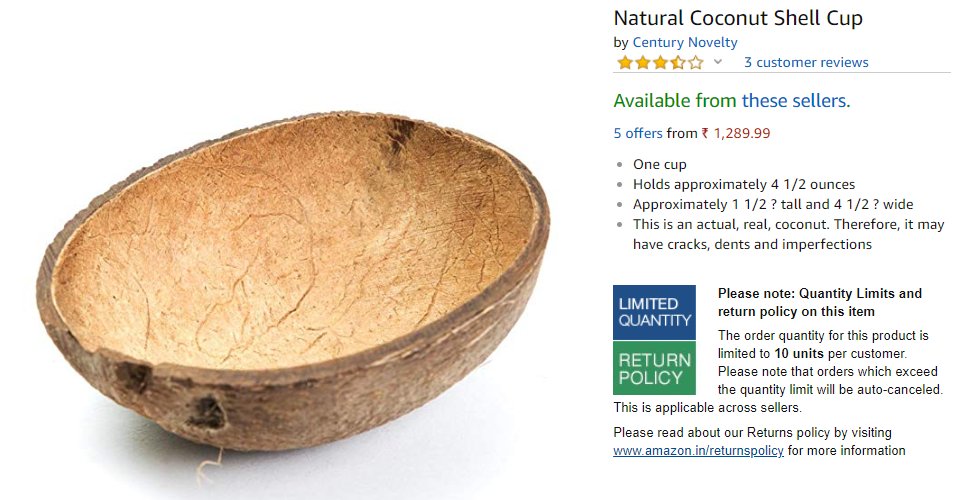 This cup is taken from an 'actual, real coconut' and the product description says it 'may have cracks, dents and imperfections'.
It can hold approximately 4 1/2 ounces of whatever the hell you want it to hold and the description further mentions that the cup is around '1.5 tall and 4.5 wide'.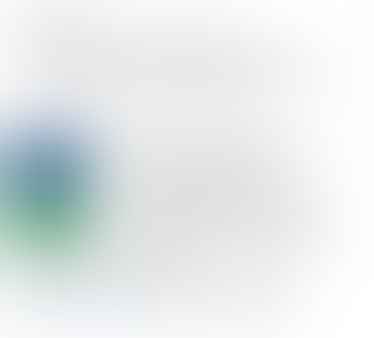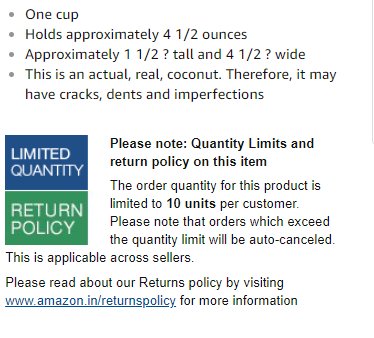 They haven't mentioned the unit of measurement for 1.5 and 4.5, so I guess you will have to buy the product to know what it means.
Until a few days back, the price was a little higher. It was ₹3000.
But good folks just want things to be easy for the customers. So, they were giving a whooping 55% off on the product.
wow. didnt know that the coconut shells cost this much. we normally use it to start a fire. kids use it to make mannappam. (idli like things made of sand) #mallu #coconut #shell #chiratta #amazon #Kerala #thenga #crazypricing https://t.co/LDbrBgKzG6 @amazonIN pic.twitter.com/iuzYB6CXis

— Harikrishnan Menon (@harikrishnanc) January 14, 2019
Seriously? 🤷‍♀️ pic.twitter.com/btViUdhFbJ

— Rema Rajeshwari IPS (@rama_rajeswari) January 15, 2019
Me thinking about the 1365 coconut shells we threw in the trash can last year 😫 https://t.co/FwbzAoiZWN

— idlemind (@simplyfilmy) January 15, 2019
@amazon @AmazonHelp Can you check this seller who is selling #Natural Coconut Shell Cup for RS 1365? We buy coconut for 35 RS and in #Kerala we don't pay. How natural can this be than the one that we buy? # https://t.co/vpFCtAfcBM pic.twitter.com/IWuu3p5G8t

— Mathew Thomas (@matthuesp) January 15, 2019
Dear @amazonIN, If u come to my house I will give u free coconut shell in loads! #Amazon #Bravo #MiddleClassWithModi pic.twitter.com/6R0iKF1Y5r

— Abimanyu Karthick (@abimanyukarthik) January 15, 2019
Looks like Kerala people will become rich. Coconut shell is sold at Rs 1300 on Amazon. #Keralites #malyalees #Coconut pic.twitter.com/PjBM1mrL4X

— Scienceandsamosa (@ScienceSamosa) January 16, 2019
What the hell I have seen on @amazon @amazonIN @JeffBezos@AmazonHelp This Natural coconut shell cup cost is 3000 & ur giving the discount and selling it for Rs 1365/- 55% offI will provide you 20 coconut shell cups for 1000 OMG your cheating the Customers#amazon#coconut pic.twitter.com/c484XrF3g2

— PurnaChander Reddy (@Purna_Reddy_7_) January 15, 2019
One can only try, you know?
Surprisingly, the reviews (all 3 of them) are not very great.







Totes 'shelling' out money for this.