At least ten resident doctors of civic-run VS Hospital in Ahmedabad suffered from dengue during last two months, prompting the authorities to conduct surprise check at adjoining hostel premises and serve notices to other medical students for keeping air coolers without permission.
As per the figures released by the Ahmedabad Municipal Corporation's health department, as many as 722 cases of dengue have been registered in all city hospitals, including private ones, between January and September.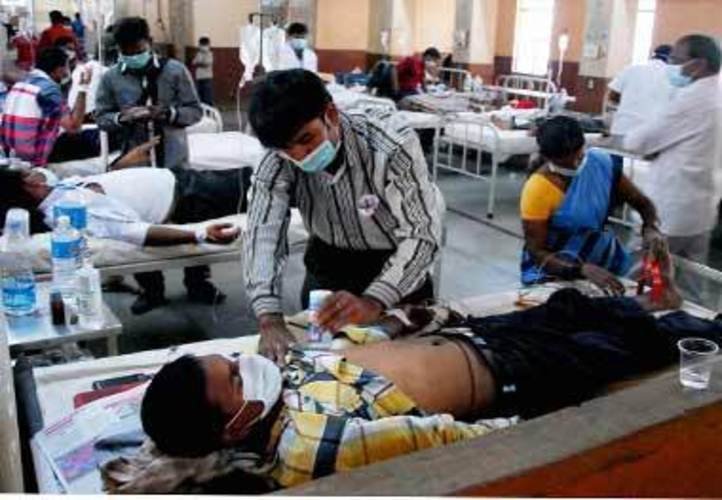 Out of these, 164 cases were registered this month alone. Out of the 10 resident doctors of VS Hospital, seven have been discharged while three are still undergoing treatment at the hospital, AMC's hospital committee chairman Bharat Patel said. 
"At least 10 resident doctors, who live in the adjoining hostel, were admitted to hospital after they fell ill due to dengue during last two months. Out of them, seven have been discharged after their condition improved, while three are still undergoing treatment at VS Hospital," he said. 
On learning about the health scare at the hospital, which attracts large number of dengue and malaria patients daily, the municipal authorities conducted a surprise check at the resident doctor's quarters yesterday and found eight coolers installed by inmates in their rooms without permission, the AMC release said. 
Apart from the doctors' quarters, authorities also found three coolers installed by nursing students in their hostel. Since mosquito breeding sites were found in these coolers, notices were served to 16 resident doctors, the release stated.