The Coast Guard arrested 10 Sri Lankan fishermen off Tamil Nadu coast for fishing in Indian waters, two days after an Indian fisherman was allegedly shot dead by the Lankan navy. 
During surveillance, Coast Guard ship Arnvesh last evening apprehended two Sri Lankan boats Manoj and Kalanputha-03, found to be fishing four nautical miles inside Indian waters.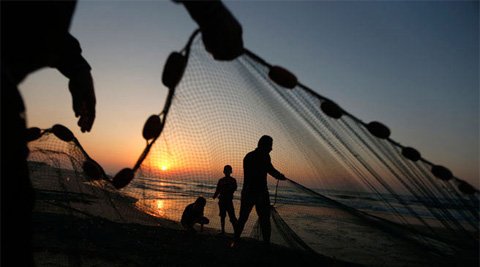 "They were poaching in our waters. The boats, along with the 10 crew members, were escorted to Karaikal and handed over to Coastal Security Group (CSG) at Nagapattinam today," a Coast Guard official said. 
The fishermen hailing from Neduntheevu in the Palk Strait were arrested last night, Nagapattinam Joint Director of Fisheries, Amala Xavier said. 
The move assumes significance as a 22-year-old Indian fisherman was shot dead on March 6, allegedly by Sri Lankan navy personnel while he was fishing in a mechanised boat at a short distance off Katchatheevu islet. 
The incident also triggered protests by local fishermen, with Tamil Nadu Chief Minister Edappadi K Palaniswami seeking Centre's intervention. 
The Sri Lankan government, in its initial probe report, has ruled out its navy's involvement in the killing of the Indian fisherman.
Feature Image Source: Reuters