As many as 1,020 families, who were hit by the 1984 anti-Sikh riots and migrated to Punjab from different parts of the country, will be given Rs 2 lakh as part of a centrally-sponsored rehabilitation scheme.
Home Minister Rajnath Singh has approved reopening of the scheme for providing rehabilitation grant of Rs 2 lakh each to 1,020 families who had migrated to Punjab from Delhi and other parts of the country following 1984 riots, a Home Ministry official said.
These cases will be reopened only for a limited period of six months from the date of sanctioning of the scheme.
The move came following a recommendation of Justice (retd) G P Mathur Committee, which was set up by the Narendra Modi government in December 2014 to look into various grievances related to the 1984 riots.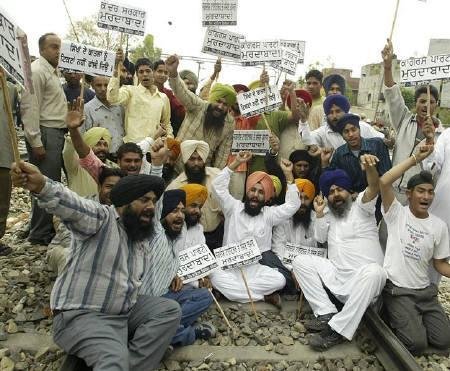 Government has also approved the recommendation of the Committee to provide skill and upgrading of skill for members of the affected families to the Ministry of Skill Development and government of Punjab with the request to formulate a scheme in this regard.
Following assassination of the then Prime Minister Indira Gandhi on October 31, 1984, anti-Sikh riots took place in Delhi and other places. Altogether 3,325 people were killed in the riots. Of them, Delhi alone accounted for 2,733 deaths and the rest deaths were in Uttar Pradesh, Haryana, Madhya Pradesh, Maharashtra and other states.
Government had already set up a Special Investigation Team, as suggested by the Mathur Committee, for conducting a fresh probe into all cases relating to the pogrom in Delhi and some other states.
On December 10, 2014, the government had approved a proposal to give an additional compensation of Rs 5 lakh each to the kin of victims of the 1984 anti-Sikh riots.