Shraddha Shukla has undertaken a brave new challenge to raise awareness for a cleaner river Ganga. The 11-year-old little wonder from Kanpur has pledged to swim 570 kms in the Ganga, from Kanpur to Varanasi, to spread her message for a 'Clean Ganga'. 
The swimmer started her journey in the monsoon-fed river on Sunday, which, incidentally, was National Sports Day.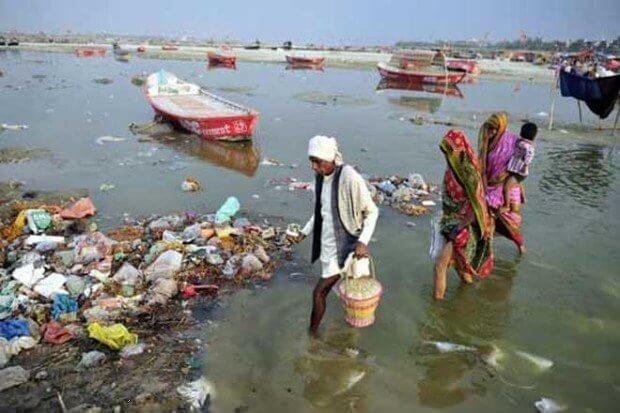 Shraddha's father Lalit Shukla told the Times of India:
"She will cover a major stretch starting from Massacre Ghat in Kanpur to Varanasi in the swollen Ganga in 70 hours."
That means the 11-year-old will have to swim for an average of 7 hours a day for 10 days to be able to make it to her destination within the stipulated 70 hours. The distance of 570 kms is equal to 13 Olympic Marathon courses on land, as this NDTV report points out. 
Known as 'Nanhi Jalpari' (Little Mermaid), Shraddha started swimming at the age of one under her father's guidance. By finishing this journey, she wants to set a new world record for aquatic sports. 
"I am not nervous. I am excited and confident of completing the challenge. I am eyeing the national record." 
The Ganga river, considered one of the most sacred in India, is at the centre of a massive rejuvenation campaign under the Modi government, with Union Minister Uma Bharti claiming that results of the efforts of the government will be visible by this October. 
Feature Image Source: Twitter/@ANI