Two bombs killed at least 12 people and wounded dozens outside a court complex in northwest Pakistan, a rescue official said on Friday, hours after militants from a Pakistani Taliban faction attacked a Christian neighbourhood in the same region.
The bodies of lawyers, policemen and civilians were recovered from the blast site, said Haris Habib, chief rescue officer in the city of Mardan in Khyber Pakhtunkhwa province.
"First there was a small blast followed by a big blast," Habib said.
More than 20 people were killed in an attack in December in 2015 on a government office in Mardan, which was later claimed by Jamaat-ur-Ahrar, a breakaway faction of the Pakistani Taliban.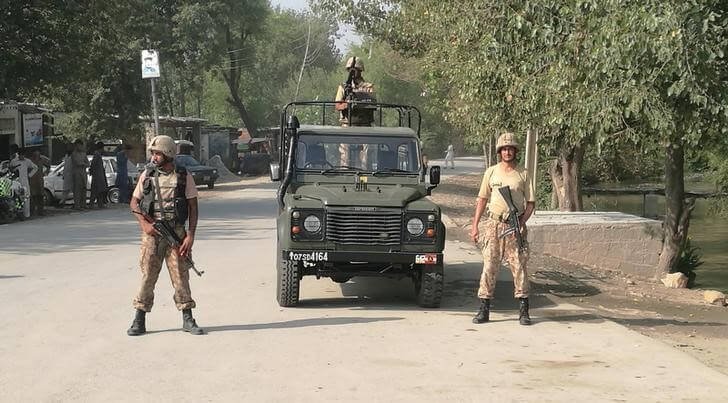 No militant group has yet claimed responsibility for Friday's court attack, but Prime Minister Nawaz Sharif said the bombing would "not shatter our unflinching resolve in our war against terrorism".
"These receding elements are showing frustration by attacking our soft targets. They shall not get space to hide in Pakistan," Sharif said in a statement.
Security in Pakistan has improved in recent years but Islamist groups continue to stage major attacks.
More than 70 people, mostly lawyers, were killed last month in a suicide bombing in the southwestern city of Quetta. Both Jamaat-ur-Ahrar and Islamic State claimed responsibility.
Attack on Christian era
Earlier in the day, four gunmen wearing suicide-bomb vests attacked a Christian neighbourhood in the Khyber tribal region, killing at least one security guard and a civilian resident, military officials said.
Jamaat-ur-Ahrar, which has targeted Christians in the past, claimed responsibility.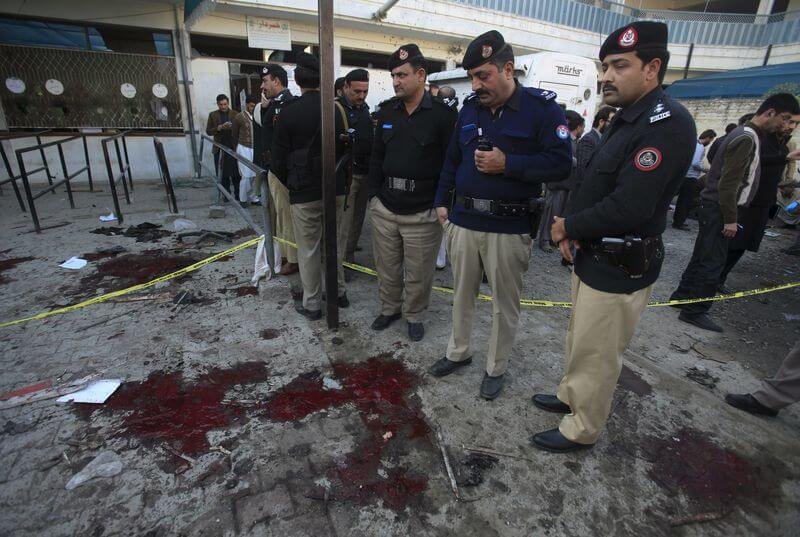 The Islamist group, which briefly declared allegiance to Middle East-based Islamic State in 2014 but recently said it was no longer affiliated with them, also staged the Easter Day attack on Christians in a park in Lahore that killed 72 people including at least 29 children.
On Friday, the military's information wing said one security guard in the Christian residential area, near the northwestern city of Peshawar, was killed at the beginning of the dawn attack.
The attackers exchanged fire with security forces and were killed, the military said, adding that the situation was under control.
"A house to house search is in progress," it said.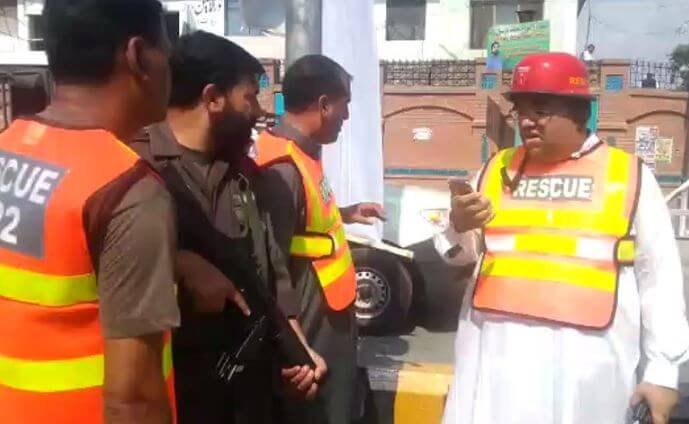 Two solders, a policeman and two civilian security guards were wounded in the battle, the military said.
The Christian area is near Warsak Dam, 20 km (12 miles) northwest of Peshawar.
The official said the attackers might have been attempting to enter an adjacent security installation by exploiting weaker security arrangements in the residential area.
Christians, who number around 2 million in a nation of 190 million people, have been the target of a series of attacks in recent years. 
(Feature image source: Twitter| Sarim Burney)