A 13-year-old girl from the Jain community in Hyderabad died days after she ended her 68-day-long fast during the four-month holy period of Chaumasa. 
An NDTV report said that Aradhana was admitted to the hospital two days after completing her 68-day long fast, where she died of cardiac arrest on October 2.
Aradhana's father had suffered massive loss in his jewelry business. following which he consulted a Chennai-based priest who advised him to ask his daughter to observe the 'Chaumasa' fast. 
The fast was supposed to help her father recover from the loss, reports The Times of India.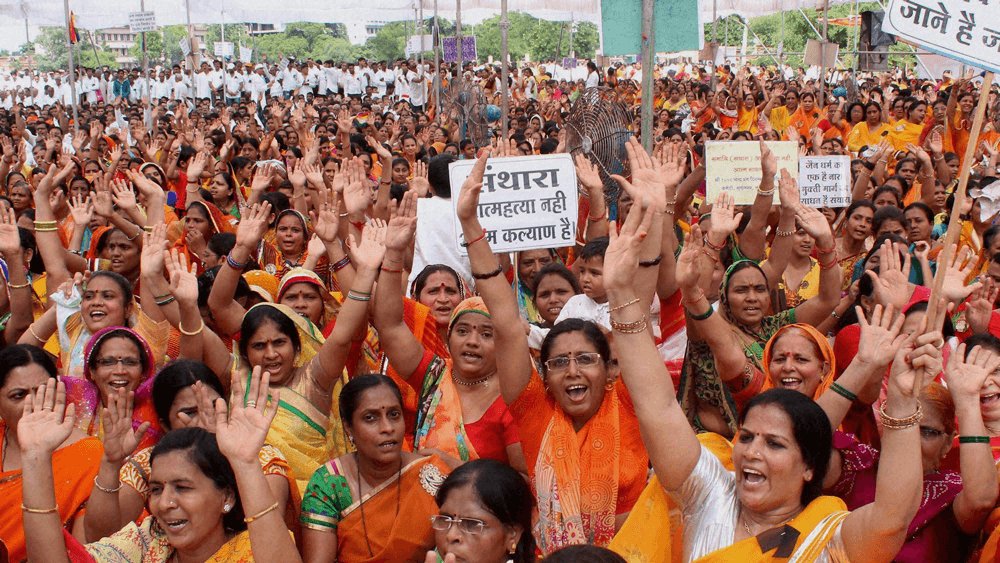 Chaumasa is a four-month period during which Jains observe seven restrictions in terms of food and other indulgences. Lata Jain, a member of the community, told NDTV that the practice, though lauded and revered among Jains, is for the elderly and not for minors. 
Aradhana, whose funeral was attended by 600 people hailing her as 'Bal Tapasvi', was allowed to avoid school during her fast and lawmakers were among those present when she ended her fast. 
A family member has questioned why there is opposition against them now, given so many people had supported her during the fast and had even taken selfies with her.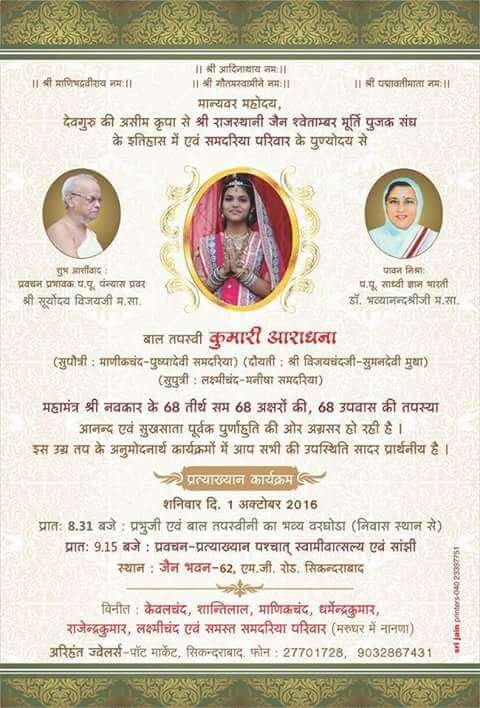 Sources also revealed that she has earlier held a similar fast for 41 days. But on this occasion she was taken to the hospital soon after ending her fast because she was suffering from dehydration. Doctors reportedly said her kidneys were severely damaged and her intestines had 'dried up', says the Times of India report.
The incident came to light when an organisation called the Balala Hakkula Sangam filed a complaint with the Hyderabad Police seeking action against the girl's parents, reports the New Indian Express.
In 2015, the Supreme Court had allowed the Jain community to continue with its religious practice of santhara, which allows members of the community to fast unto death. The apex court overturned the order by a Rajasthan High Court, which compared it to an act of suicide.
(Feature image source: NDTV video screengrab)