An explosion at a packed night market in the home city of Philippine President Rodrigo Duterte killed at least 14 people on Friday and wounded dozens more, officials said, but the cause of the blast was not immediately clear.
The blast tore through a street market outside the high-end Marco Polo hotel, a frequent haunt of Duterte, who was in the southern city of Davao at the time but was not hurt.
Regional police chief Manuel Guerlan said a ring of checkpoints had been thrown around the city's exit points.
"A thorough investigation is being conducted to determine the cause of the explosion," he said. "We call on all the people to be vigilant at all times."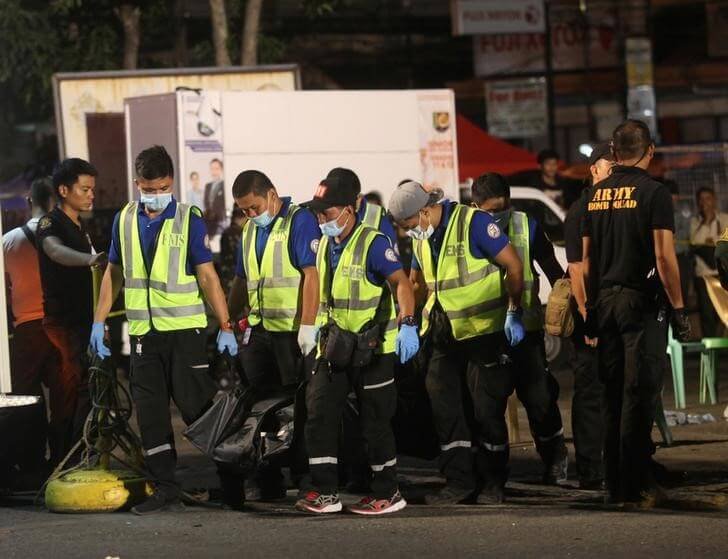 Philippines' President Rodrigo Duterte declared on Saturday a "state of lawlessness" in the country after the blasts. 
Duterte, the crime-busting mayor of Davao City for more than two decades, said the blast late on Friday outside a high-end hotel intensified what was an "extraordinary time" in the Philippines, and security forces would redouble efforts to tackle crime, drugs and insurgency.
"I must declare a state of lawless violence in this country, it's not martial law," Duterte told a phalanx of reporters on a Davao street at daybreak after visiting the blast site.
"It's not martial law until it's a threat against the people and against the nation … I have this duty to protect this country."
Duterte is hugely popular in Davao, having served as its mayor for more than 22 years before his stunning national election win in May, garnered from the popularity of a promised war on drugs.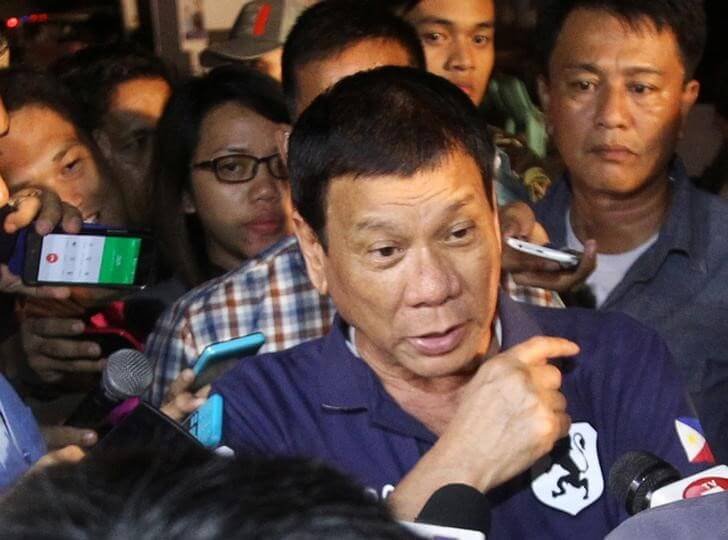 His election has prompted a spike in drug-related killings, with more than 2,000 people killed since he took office on June 30, nearly half of them in police operations.
Davao is located in Mindanao, a large southern island beset by decades of Muslim insurgency. The region is also home to Abu Sayyaf, a rebel group loosely linked to Islamic State and notorious for making tens of millions of dollars from kidnappings.
However, Davao itself is largely peaceful and Duterte has been credited with transforming it from a lawless town to a southern commercial hub for call centres and offshore business processing services.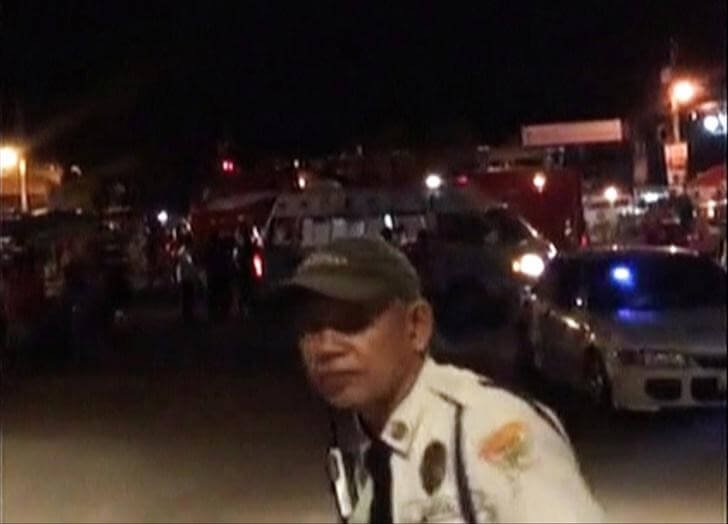 Duterte was at a meeting some 12 km (7.5 miles) away from downtown Davao when the explosion occurred. There was no claim of responsibility though suspicion centred on an Islamic State-linked militant group.
Police have yet to disclose details of their initial investigation, but Davao Mayor Sarah Duterte – the president's daughter – said in a television interview it was a bomb.
Police and military promised to implement the nationwide "state of lawlessness", although there appeared to be confusion about what that actually entailed.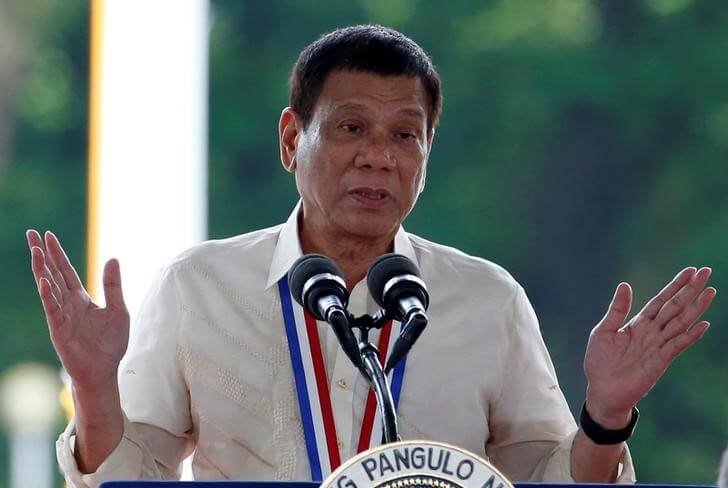 Death threats
Rumours have swirled of a plot to assassinate Duterte, 71, which he has shrugged off as part of his job. The talk has been fuelled by his controversial crackdown on drugs that has killed more than 2,000 people since his June 30 inauguration, and has been condemned by activists and the United Nations.
Asked on Thursday about death threats, Duterte's spokesman Ernesto Abella said: "He eats that for breakfast, it's not something new."
Asked if he thought drugs gangs were behind it, Duterte said: "It is also being considered … At least we know who made the threats."
"While nobody has owned up to this act, we can only assume that this was perpetrated by the terrorist group Abu Sayyaf that has suffered heavy casualties," he said.
(All images sourced from Reuters)