(Any opinions expressed here are those of the author and not necessarily of ScoopWhoop)
How do you celebrate freedom? Or what does Independence Day mean to you? These are the questions that have perturbed and followed me, like any Kashmiri, everywhere.
It's for the first time I am not in Kashmir on 15th August, the Independence Day of India and yet another day of siege and state-enforced silence in Kashmir. But I can tell you everything, even from a distance, bit by bit, scene by scene, how it looks like today, just like every year, on this day in Kashmir.
Ideally, I should begin from the morning of 15th August, however, to provide a better picture and context; I will have to start from the onset of August.
The events unfold strangely, both in operation and appearance, though without any newness to them, that Kashmiris aren't used to. As August begins, there's no better articulation of Indian state's militaristic architecture at work in Kashmir. All of a sudden there's a change in the atmosphere of valley. Within moments, the place goes back in time by two decades.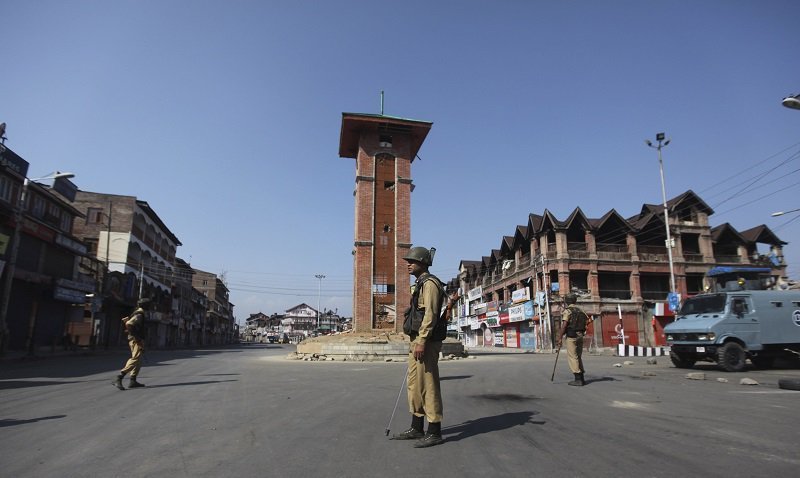 The government's security apparatus – Police, CRPF, Army, BSF, STF, find themselves doing what they are supposed to do in the world's largest militarized zone. The "fighting enemy" (there are below 200 militants presently in Kashmir as per Army's own figures) camouflage of military narrative tears down to reveal a craftily structured mechanism of controlling people, their lives, thoughts, choices, desires and consent, often masqueraded as "peace and normalcy" to the Indian populace and outside world.
Many days before the final event unfolds at Srinagar's military-occupied Bakshi Stadium, Kashmiris would have already had their yearly addition to the dose of humiliation, fear and repression perpetuated by the Indian state and its arms.
Checkpoints and barricades, manned by different armed forces, will dot the place. These checkpoints and barricades act as red-marks on the calendar of a Kashmiri's psyche.
"Is it 15th August or 26 January today?" may be a Kashmiri's first reaction on the sight of Indian forces stopping vehicles, frisking civilians and checking their identity cards. If you have an appointment or a court hearing, you might get half a dozen slaps or even some bamboo caning for your uneasiness.
Kashmiris are so used to it that they have their own ways to avoid this humiliation. "Don't go out these days. Stay home till 15th is over," is an often used strategy by mothers, sisters and wives to blackmail their sons, brothers and husbands into safety. Most follow these advices. I did too.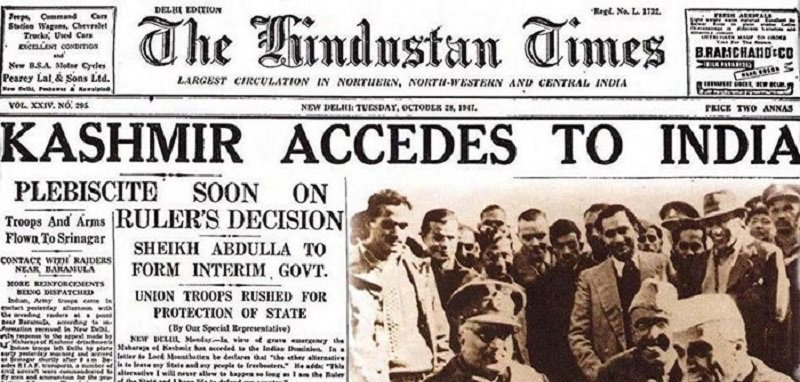 Those who can't afford to stay home are back before sunset. If someone is not, entire family starts mumbling prayers for the safe return of their dear ones. Many times, those prayers have failed.
Whenever it's India's Independence Day or Republic Day, Kashmir shuts on its own, in darkness and silence, to strike a difference and draw a line – Kashmir is not India.
This morning, people in Kashmir wakes up to blocked mobile cellular services and armed soldiers on streets. At some places, there'll be curfew and coils of Israel-made concertina wires to tell civilians that they are caged animals. In fact, my city is caged since yesterday. The soldiers didn't allow Friday prayers at Jamia Masjid, Srinagar either.
It will be yet another day, precisely 69th in a yearly row for Kashmiris to remember that they cannot celebrate the day its history, geography, politics, society, economy, and everything, changed forever.
In a way, the day acts as a landmark for memory; for fallen heroes, for raped dignity, for disappeared sons and fathers, for toffee-chewing 9-year-old martyrs, for tuition-going blown up-skull martyrs, for nameless graves, for lonely, toothless and helpless mothers asking how much rank and money did her son's body fetch to the army soldiers, for brides raped by soldiers on their wedding night, for knee-high deep water drowning martyrs, for tortured and electrocuted martyrs, for the burnt alive martyrs, for the thrown off cliff martyrs, for lynched by dogs martyrs, for kidnapped human rights lawyer martyrs, for blown up to pieces martyrs, for fake encounter martyrs, for mutilated body martyrs, for half-body martyrs, for without body martyrs, for job-lured and then killed martyrs, for truth-writing martyrs.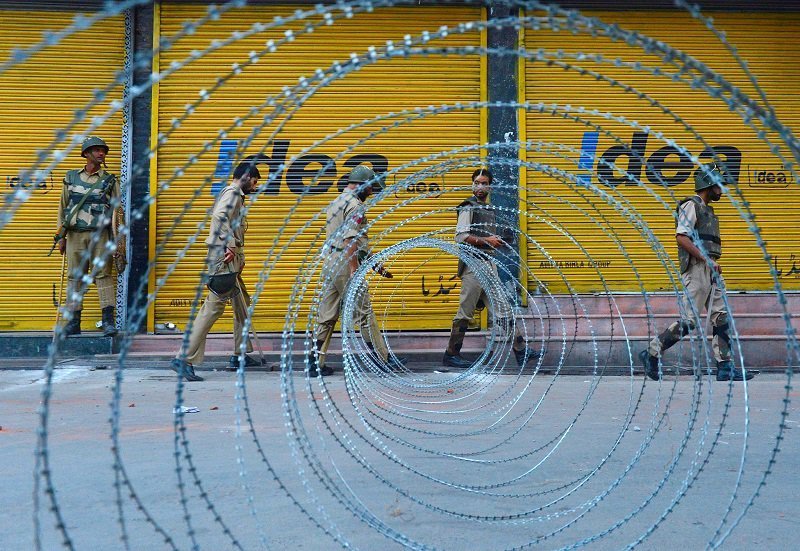 Yes, there'll be an official ceremony where chief minister Mufti Mohammad Sayeed will take guard of honour and salute the tri-colour in an empty audience stadium circled by three-tier security, sharp shooters and hundreds of men belonging to Indian agencies and proxies.
No Kashmiri commoner has ever wished to attend the ceremony. Even if by chance someone will actually want to watch the parade, the person will be frisked through his intestines. I am not counting the times a metal detector will be moved over his body.
A friend jokingly remarks at an imagined situation of a common Kashmiri standing outside Bakshi Stadium asking cops to allow him inside.
"The cops won't frisk him or check his identity card," he says. "They'll doubt his intentions because even the cops don't expect a Kashmiri to show up at the Indian Independence Day parade."
It's the same stadium where a suspended police cop threw a shoe at Omar Abdullah who stood saluting the tri-colour, in 2010.
While flinging his shoe, the cop named Abdul Ahad Jan, shouted "we want freedom."
The slogan had reverberated before the unfurling of the Indian flag. Just like it has been for the last 69 years.
Wars are won against armies in battle fields and not against people denied of their freedom.