On Sunday, US Authorities have given evacuation orders for nearly 200,000 people living below Oroville Dam in California, the tallest dam in the United States after residents were abruptly told to flee when a spillway appeared in danger of collapse.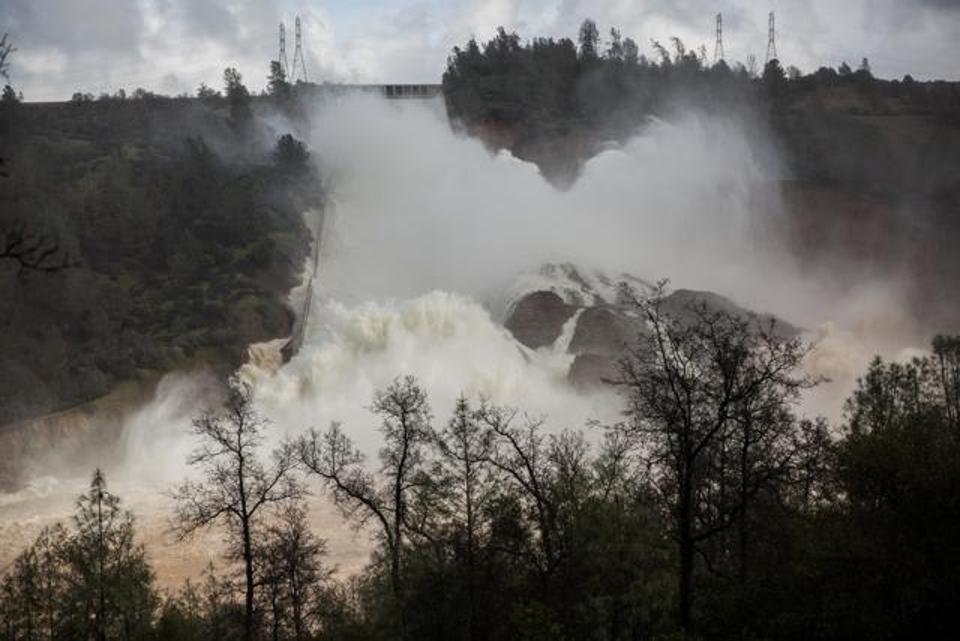 Authorities issued the evacuation order on Sunday, saying that a crumbling emergency spillway on Lake Oroville Dam in north California could give way and unleash floodwaters onto rural communities along the Feather River.
The Governor of California, Jerry Brown, has issued a statement: 
The California Department of Water Resources said on Twitter last night that the spillway was "predicted to fail within the next hour."
Several hours later the situation appeared less dire, as the damaged spillway remained standing.
The state water resources department said crews using helicopters would drop rocks to fill a huge gouge, and authorities were releasing water to lower the lake's level after weeks of heavy rains in the drought-plagued state.
By 6 am (GMT) state and local officials said the immediate danger had passed with water no longer flowing over the eroded spillway. But they cautioned that the situation remained unpredictable.
"Once you have damage to a structure like that it's catastrophic," acting Water Resources director Bill Croyle told reporters. But he stressed "the integrity of the dam is not impacted" by the damaged spillway.
Asked about the evacuation order, Croyle said "It was a tough call to make." He added: "It was the right call to make."
Butte County Sheriff Korey Honea told an earlier news briefing he was told by experts that the hole forming in the spillway could compromise the structure. Rather than risk thousands of lives, the decision was made to order evacuations.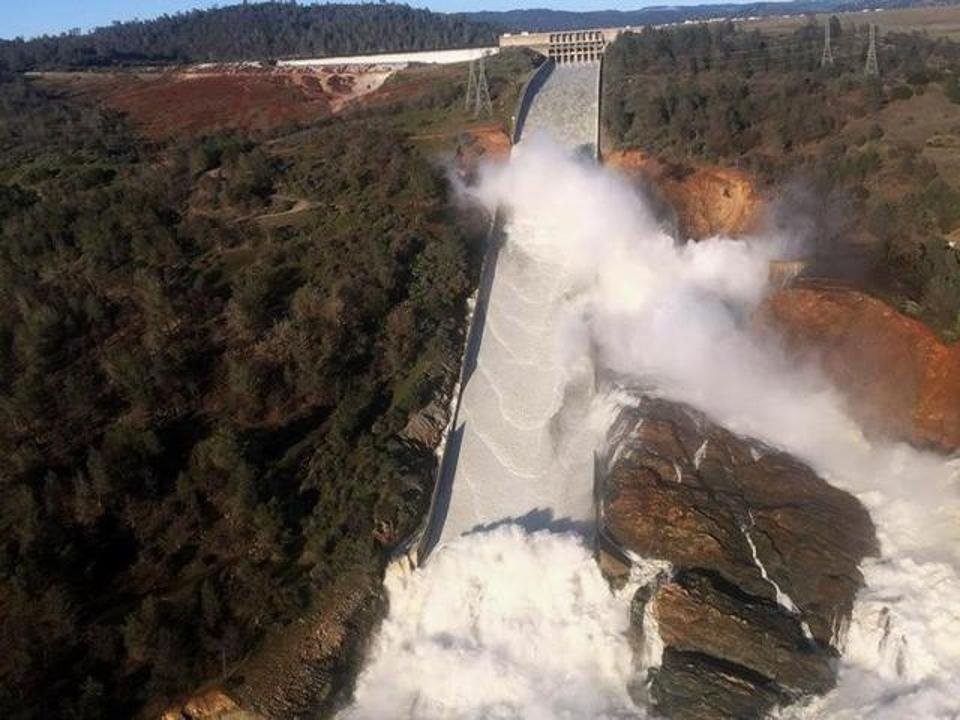 Officials said they feared the damaged spillway could unleash a 30-foot wall of water on Oroville, north of the state capital Sacramento.
They said evacuation orders remained in place for some 188,000 people in Oroville, Yuba County, Butte County, Marysville and nearby communities and would be re-evaluated at dawn. Evacuees were asked to keep from travelling North. 
Evacuation centers were set up at a fairgrounds in Chico, California, about 20 miles northwest of Oroville, but major highways leading south out of the area were jammed as residents fled the flood zone and hotels quickly filled up.
State authorities and engineers on Thursday began releasing water from the dam after noticing that large chunks of concrete were missing from a spillway.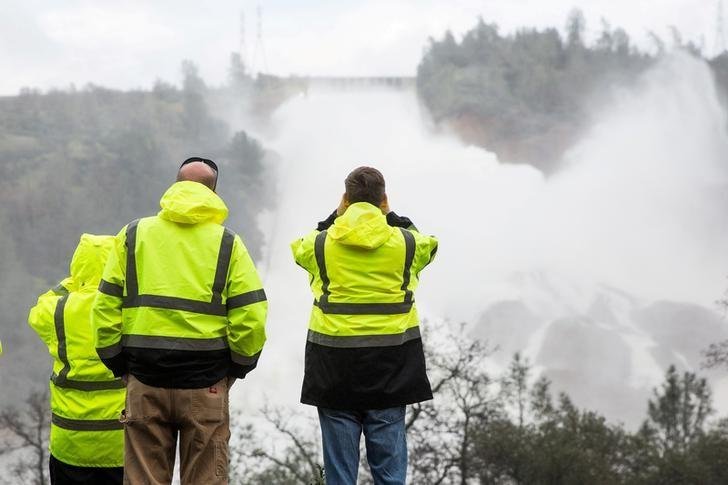 The earthfill dam is just upstream and east of Oroville, a city of more than 16,000 people.
At 770 feet (230 meters) high, the structure, built between 1962 and 1968, is the tallest U.S. dam, exceeding the Hoover Dam by more than 40 feet (12 meters).
Feature Image Source: Reuters