John Oliver finally spoke about Donald Trump on Last Week Tonight and quite literally destroyed the man in a typically polite way. Polite tone, devastating words, that is.
From exposing his blatant lies and comparing him to a lemur (not caring about the world because he was happy with a banana) to revealing how he has cunningly 'self-funded' his campaign, Oliver goes head on with a man who claims to have been invited to Last Week Tonight but never was. He also takes on his 'short fingers'.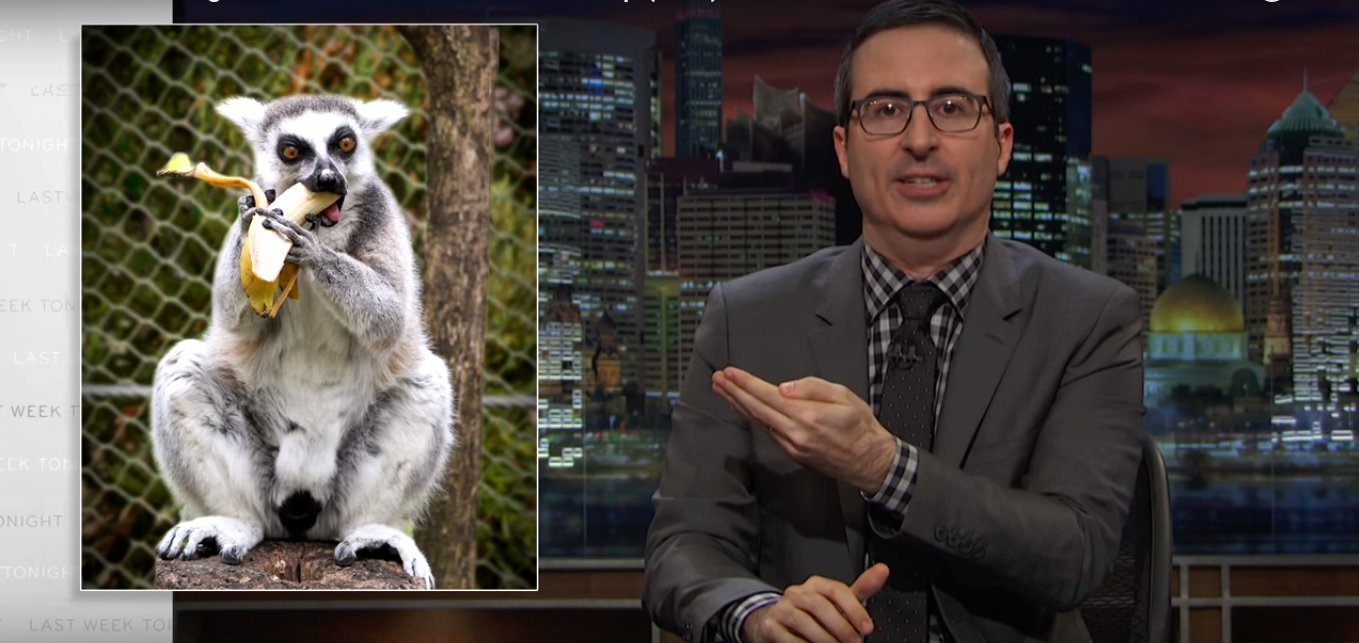 "I even checked if anyone had accidentally invited him and of course they hadn't… and I'm not even sure he knows he's lying. I think he just doesn't care about what the truth is… like this lemur: 'I don't care in any way about this, please f*ck off, I have a banana.'"
But these jokes are nothing, absolutely nothing, to the ones he makes about Trump's real surname, which is, wait for it… DRUMPF.
There are just too many digs in this video – and we don't want to spoil all the jokes for you, so here are the 21 funniest minutes of the year so far. Enjoy.
Feature image source: YouTube