Intense bombardment by the Syrian regime and its ally Russia killed nearly 30 civilians including three children in the battleground city of Aleppo on Friday, a monitor said.
"At least 27 civilians, including three children, were killed and dozens more wounded by raids by Russian aircraft and regime helicopters on several rebel districts of Aleppo," said the Syrian Observatory for Human Rights.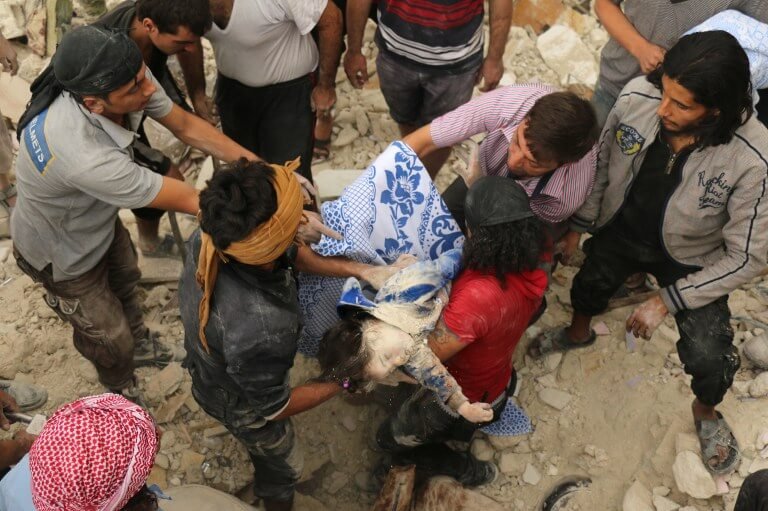 The intensity of the bombardment, which also included artillery barrages and barrel bombings by helicopters, brought new misery to the estimated 250,000 civilians trapped under siege by the army.
The escalation came after US Secretary of State John Kerry failed to reach agreement with Russian counterpart Sergei Lavrov on terms to salvage a failed ceasefire, although he said he was ready to try again later on Friday.
The Syrian Observatory for Human Rights, a Britain-based monitoring group, said Russian warplanes were participating in the raids alongside regime aircraft.
An AFP journalist in rebel-held east Aleppo reported relentless sorties and barrages throughout the night and morning.
Entire apartment blocks were flattened, overwhelming rescue teams from the White Helmets civil defence organisation.
In the Al-Kalasseh district, three buildings were levelled by a single strike, and rescue workers were trying frantically to reach survivors using a single bulldozer and their bare hands.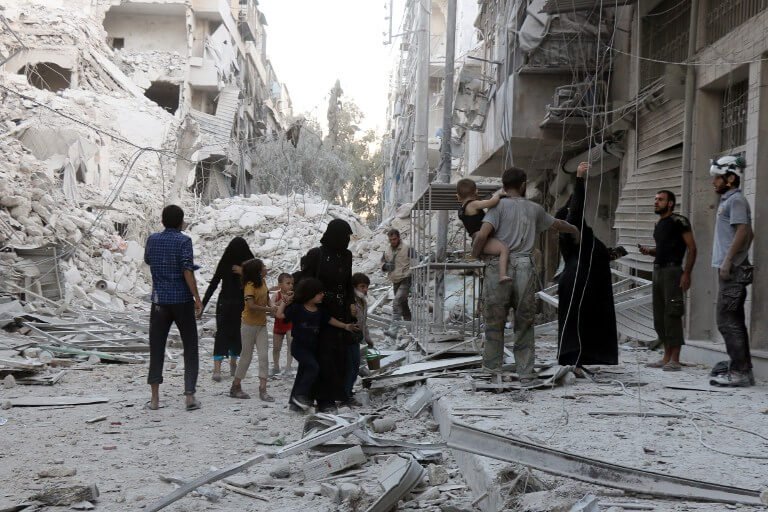 The White Helmets' headquarters in the Ansari district was badly damaged along with an ambulance and a fire engine. A second centre operated by the group was also hit.
The Observatory said at least 10 people were killed in the strikes, two of them children, but said more dead were feared buried under the rubble.
The bombardment came a day after the Syrian army announced an offensive to recapture east Aleppo, which has been held by the rebels since mid-2012 but has been surrounded by government forces since July.
The army urged civilians to distance themselves from "the positions of terrorist groups" and pledged that fleeing residents would not be detained.
A high-ranking military source confirmed that the bombardment was in preparation for a ground assault.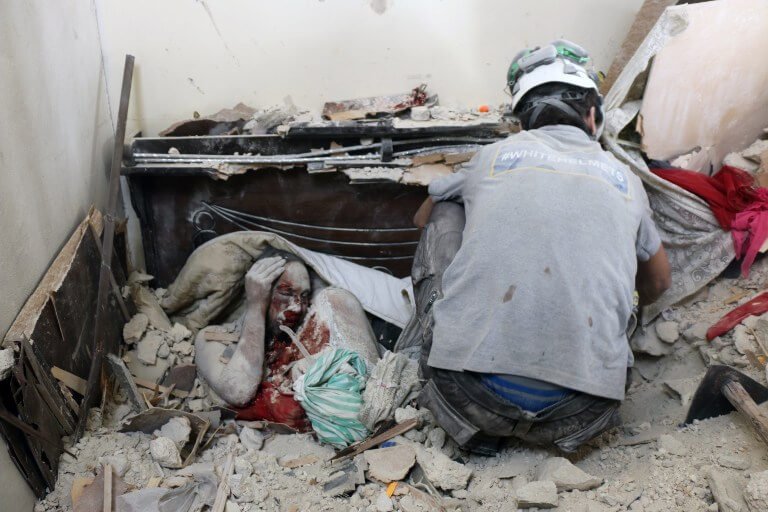 "We have begun reconnaissance, aerial and artillery bombardment," he told AFP.
"This could go on for hours or days before the ground operation starts. The timing of the ground operation will depend on the results of the strikes and the situation on the ground."
Another military source in Damascus said "the goal of the operation will be to expand the area under the army's control."
He said reinforcements had already been brought to Aleppo.
The offensive came after Kerry and Lavrov failed to agree in New York talks on the terms for reviving a ceasefire that collapsed on Monday.
Kerry said he was ready to meet the Russians again on Friday, but diplomats expressed pessimism.