A suicide bomber blew himself up on football pitch as trophies were being presented after a local tournament south of Baghdad today, killing at least 30 people. 
The Islamic State group claimed responsibility for the attack, that wreaked carnage on the field where supporters, officials and security forces were gathered after the game. 
"They were just handing the trophy to the winners, the suicide attacker blew himself up in the crowd," a police captain from the village, Al-Asriya.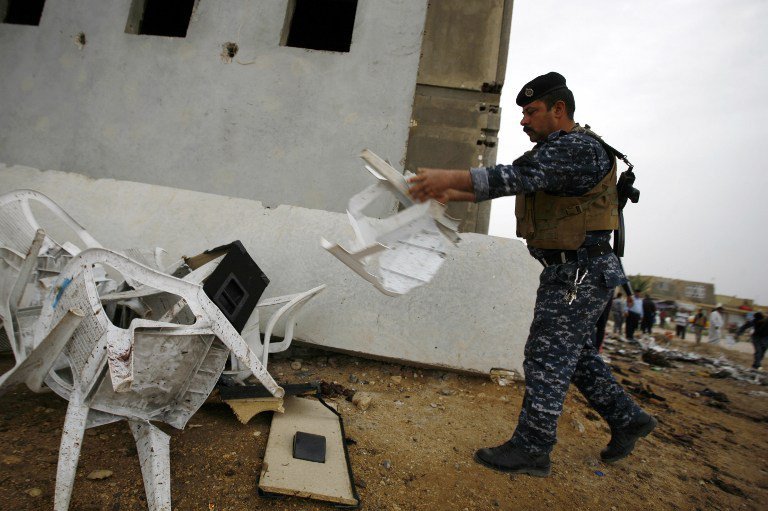 The village is near Iskandariyah, a town about 40 kilometres south of the capital. The police captain said more than 65 people were also wounded in the blast. 
A medic at Iskandariyah hospital confirmed the toll and warned it could rise further. Pictures posted on social media of the site of the blast showed mangled goal posts smeared with blood. 
"The suicide bomber cut through the crowd to approach the centre of the gathering and blew himself up as the mayor was presenting awards to the players," said Ali Nashmi, a 18-year-old eyewitness. 
The mayor, Ahmed Shaker, was among the dead.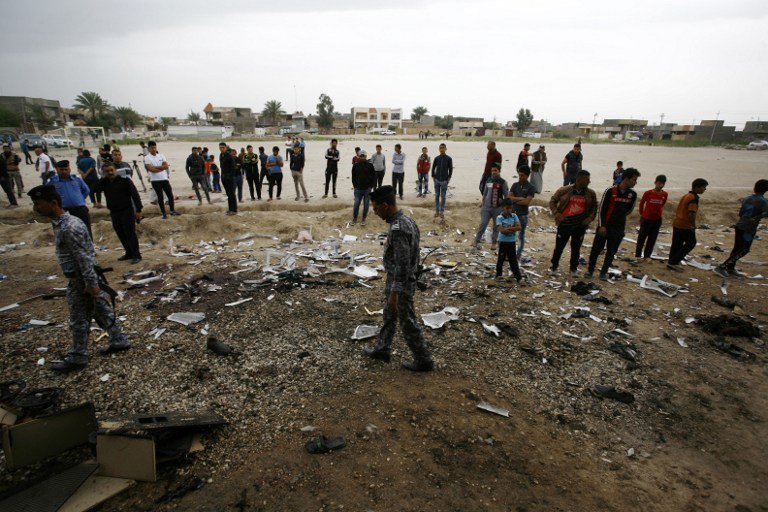 "The mayor died in hospital as a result of the serious wounds he suffered in the blast," the medic said, adding that one of his bodyguards and at least five members of the security forces were also among those killed. 
The jihadist IS group promptly released a statement on social media claiming responsibility for the attack and posting a picture of the purported bomber. 
"Our knight immersed into their crowds, until he detonated his belt, turning them into scattered parts," the statement said, according to a translation by the SITE Intelligence Group.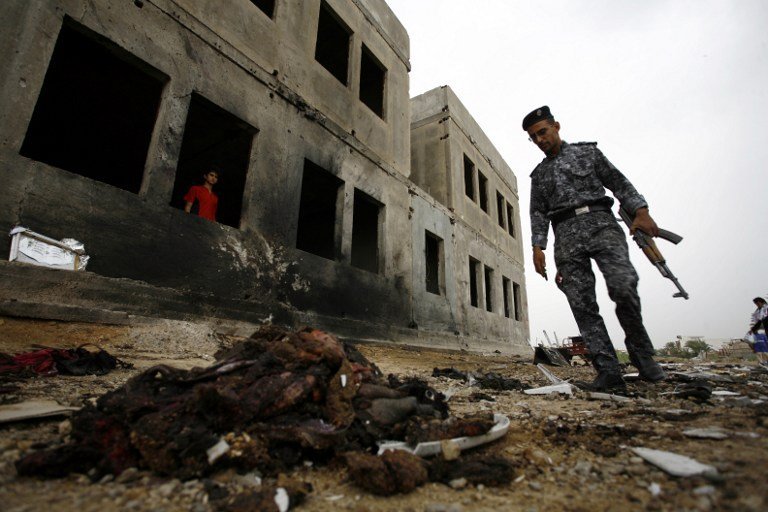 The bomber was named as Saifullah al-Ansari. He looks like a teenager on the attached picture, which shows him wearing a black scarf on his head and raising his right index. IS claimed in its statement that the blast had killed more than 60 and wounded more than 100. 
Haidar Kadhem, 20, survived the explosion. "I was maybe 50 metres from the spot. The blast was extremely loud," he said by phone. "Most of the crowd were young people, I could see them strewn across the field, some dead, others wounded asking for help. It was just chaos," he said. 
Iskandariyah is part of a mixed Sunni-Shiite area south of Baghdad which was once dubbed "the triangle of death" and was badly affected by sectarian violence last decade. Pushing back IS in this region after the jihadists took over large parts of the country in 2014 was one of the priorities of the government and allied Shiite militias.