Moderate fog cover was witnessed on Saturday in the national capital, leading to delay in 52 rail services and re-scheduling of 12 others. 
Flight operations at Indira Gandhi International Airport though were normal, airport officials said. 
According to a MeT department official, visibility was recorded at 1500 metres at 5:30 AM. Three hours later, it dropped to 400 metres.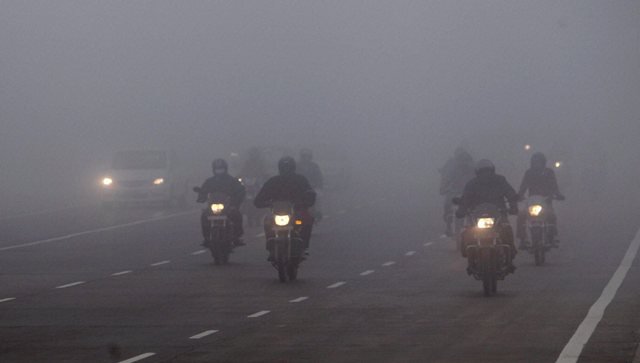 The minimum temperature settled at 8.2 degrees Celsius, considered as normal for the ongoing season. Relative humidity was recorded at 92 percent at 8:30 AM. 
"52 trains were running behind their respective schedules by several hours. Also, 12 trains required to be rescheduled due to poor visibility caused by the fog layer," a railway official said. 
The MeT department official predicted that the skies will be mainly clear as the day progress. 
"The maximum temperature is expected to hover around 24 degrees Celsius," he added. 
Yesterday, the minimum and maximum temperatures were recorded at 7.9 degrees Celsius and 24.4 degrees Celsius respectively. 
Feature image source: PTI/File Photo