Fifty-five people were killed and almost 600 injured when a packed Cameroon passenger train derailed on Friday, leaving debris strewn across nearby tracks as carriages swung off the rails.
The train, travelling from the capital Yaounde to the economic hub Douala, was crammed with people due to road traffic disruption between the two cities and came off the tracks just before reaching the central city of Eseka, transport minister Edgar Alain Mebe Ngo'o said.
The minister, via state broadcaster CRTV, said 55 people had been confirmed dead and a further 575 were injured in the incident, updating an earlier toll.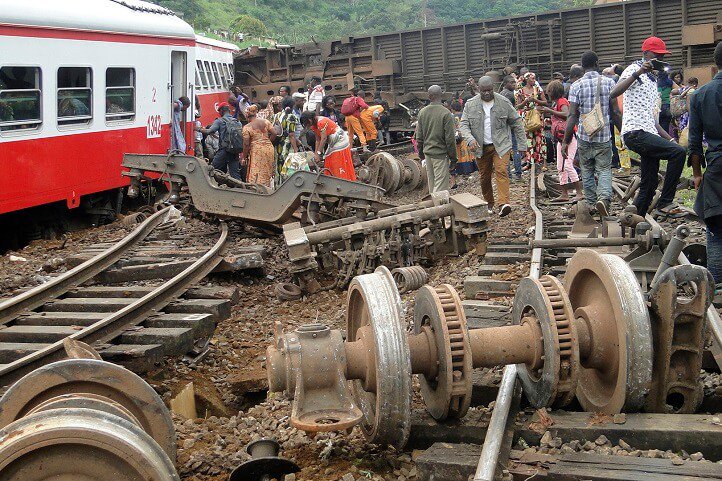 "The cause of the accident is not yet clear," he said, adding that several of the injured were in a very serious condition.
"Intervention and security teams have been mobilised," the rail company Camrail, a subsidiary of French investment group Bollore, announced.
Emergency services had been sent from the economic capital to reinforce teams closer to the scene of the accident, while firefighters were coming from Eseka, Doula regional governor Dieudonne Ivaha Diboua said.
Transport ministry officials have also rushed to the accident site.
The train left Yaounde at around 11:00 am and derailed around midday some 200 kilometres from the capital, the transport minister said.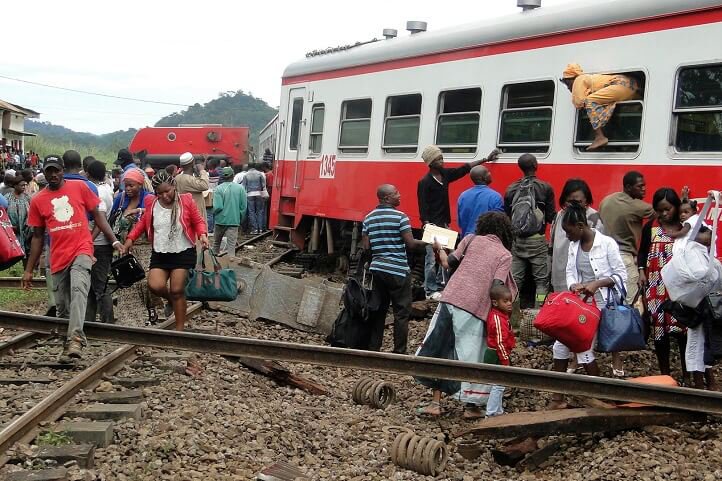 The train route was particularly busy after a bridge on the road linking Yaounde and Douala collapsed in heavy rain overnight Thursday, paralysing traffic and sending extra waves of travellers onto trains.
The effects of the rains also impeded the arrival of emergency aid.
The road is one of the busiest in the country and one of the main commercial routes in central Africa, carrying trade towards landlocked Chad and the Central African Republic.
Many travellers were still blocked on either side of the collapsed bridge late Friday, Martial Missimikim of road safety NGO Securoute told AFP.