Eight women and a child were killed in an overnight air raid on a funeral reception near the Yemeni capital Sanaa, medics said Thursday.
At least 10 more women were reported wounded in the raid, which hit the women's reception area at a funeral in Arhab district, 40 kilometres (25 miles) north of Sanaa.
Medics dispatched to the incident identified the bombing site as the residence of Mohammed Al Nakii in the village of Shiraa.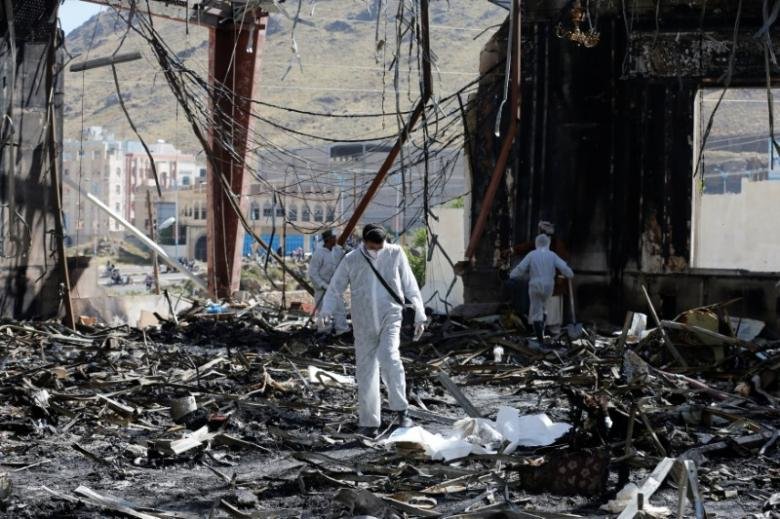 Huthi rebels, who control the capital, accused a Saudi-backed coalition of carrying out the strike. 
A coalition spokesperson was not immediately available for comment.
A post on the Huthi-run saba.ye news website late Wednesday gave an initial toll of six women killed and 10 wounded. Casualties were transported to hospitals in Sanaa.
Yemen's war pits the internationally recognised government of President Abedrabbo Mansour Hadi against Iran-backed Huthis, allied with forces loyal to former president Ali Abdullah Saleh.
The conflict spiralled in March 2015 when the coalition began targeting the Shiite rebels, who had seized control of Sanaa.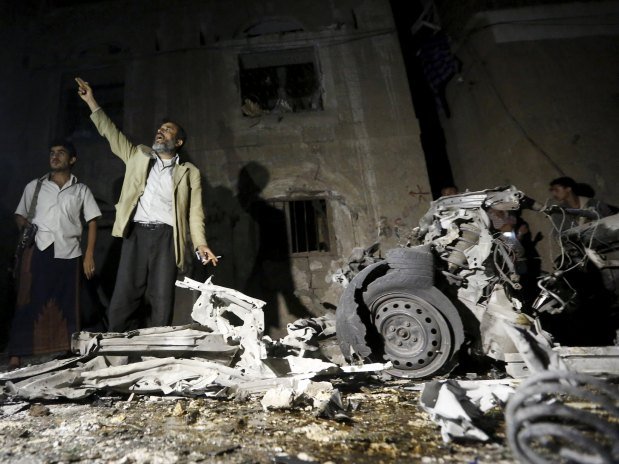 The United Nations says more than 7,400 people, including around 1,400 children, have been killed since then in the fight for territorial control across the country.
The Arab coalition has faced repeated allegations of targeting weddings, funerals, schools and hospitals in Yemen.
The coalition maintains it does not deliberately target civilians. 
But in October it admitted to killing 140 people in an air strike on a funeral in Sanaa, blaming the deaths on "incorrect information" after initially denying involvement.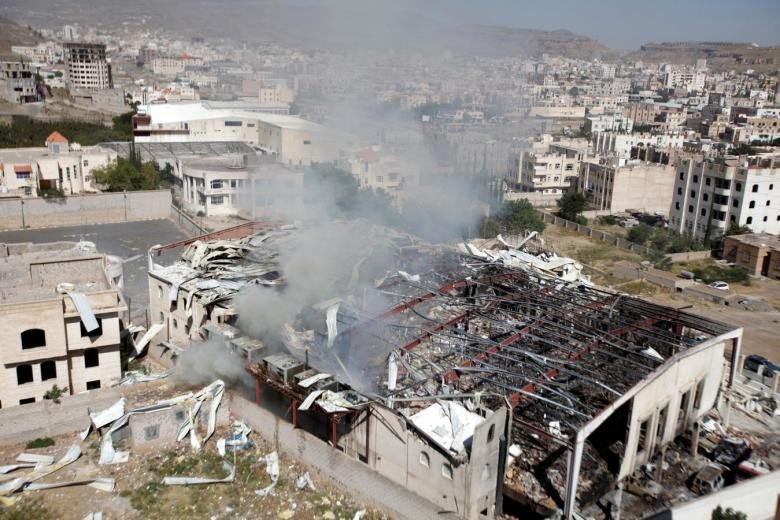 International rights group Human Rights Watch on Thursday released a report blaming the coalition for a January 10 air strike on a market.
The strike near a school in the rebel-held northern Nihm province killed five people, including at least one child.
"The bombing death of an 11-year-old girl on her way to school shows how little the Saudi-led coalition took to heart its brief inclusion on the UN secretary-general's 'list of shame'," said HRW's Middle East director Sarah Leah Whitson.
The UN in June added the Saudi-led coalition to a blacklist of child rights violators over its involvement in Yemen, though it was later removed.
A 14-member independent team tasked with investigating strikes on Yemen last year acknowledged "shortcomings" in some coalition strikes.
The team includes coalition states Bahrain, Kuwait, Qatar, Saudi Arabia and the United Arab Emirates, as well as Yemen.
(Feature image source: AFP)