With over 3,000 deaths and several thousand confirmed cases of COVID-19 infection, the coronavirus outbreak has caused chaos and panic around the world.
Amid this chaos & fear, a heartwarming picture of an 87-year-old coronavirus patient watching the sunset with his doctor outside a hospital in Wuhan is going viral on social media.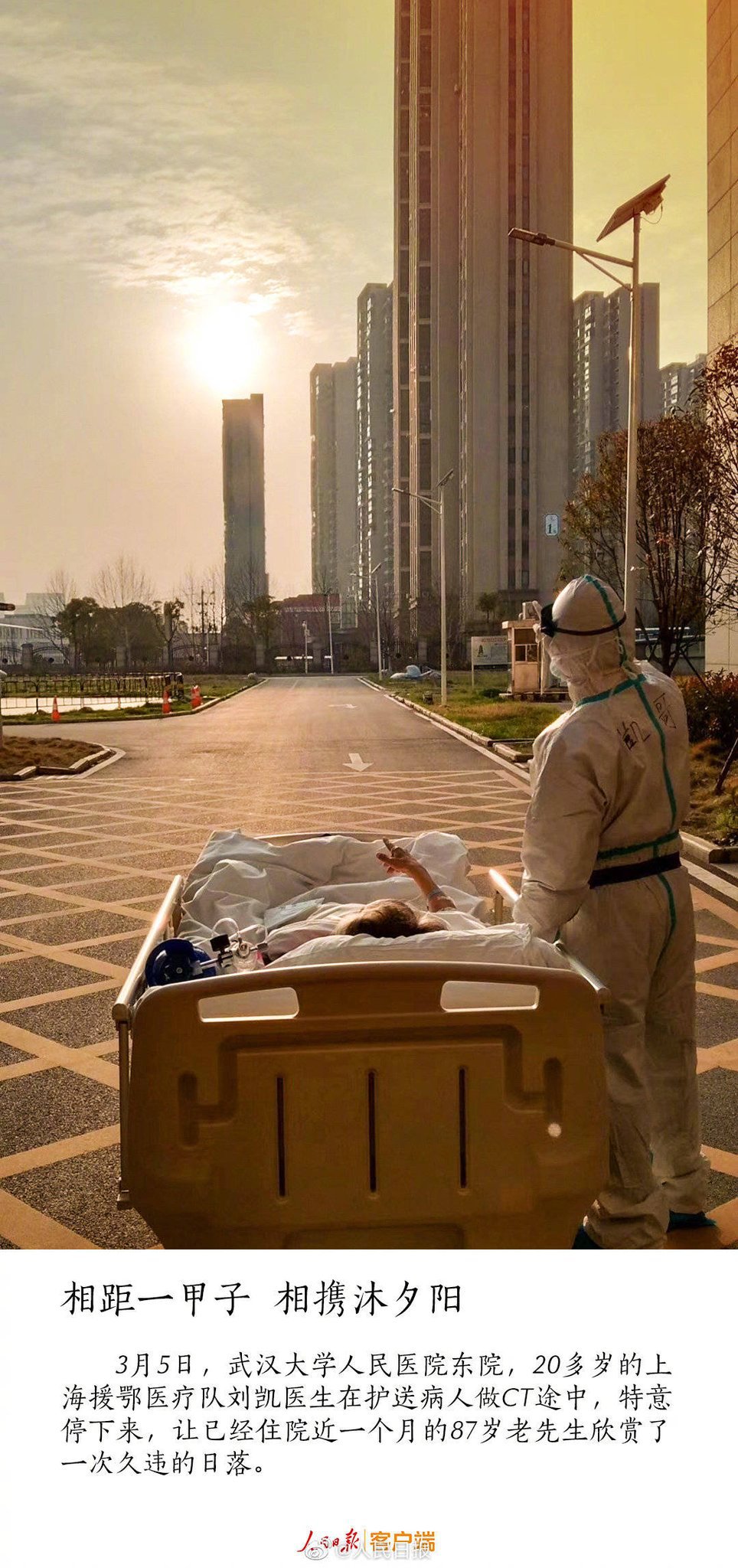 A Twitter user shared the picture of the beautiful moment and since then, the photo is being widely circulated on social media.
As per the tweet, the doctor was taking the patient for a CT scan when he asked the elderly patient if he wanted to stop and watch the sunset. The patient agreed and what happened next can only be described by this picture.
This picture is giving a ray of hope to the netizens in these tough times.
They say a picture is worth a thousand words. And this picture gives us hope that this too shall pass.