Nine students of a government school in Delhi were taken ill on Thursday after consuming midday meal which allegedly had a dead rat in it.
The meal was served at Government Boys' Senior Secondary School in Deoli area, and students were rushed to Madan Mohan Malviya Hospital.
Dr R Chugh, medical superintendent of the hospital told Hindustan Times that nine children were admitted to the hospital with abdominal pain. He said they are fine now and will soon be discharged.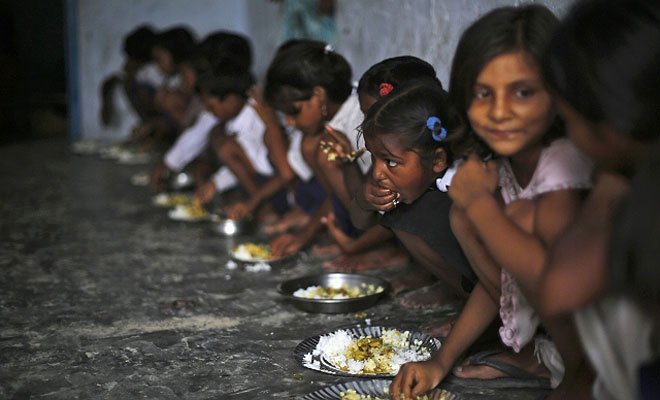 Deputy Chief Minister Manish Sisodia visited the students at the hospital. 
"A rat has been found in midday meal in a government school. Nine students were rushed to hospital. I have spoken to doctors and the children are fine," Sisodia said in a tweet.
दिल्ली के एक सरकारी स्कूल में मिड डे मील में चूहा मिला है। 9 बच्चे अस्पताल ले जाए गए हैं। बच्चों व् डॉक्टर से बात की है। सभी बच्चे ठीक हैं।

— Manish Sisodia (@msisodia) February 16, 2017
He said an FIR would be lodged against the mid-day meal supplier and they would be blacklisted. 
मिड डे मील सप्लायर के खिलाफ FIR करा रहे हैं। उसे ब्लैक लिस्ट भी करेंगे। बच्चो के मामले में इतनी बड़ी लापरवाही बर्दाश्त नहीं की जाएगी।

— Manish Sisodia (@msisodia) February 16, 2017
The food was being supplied to the school by a private firm called Jan Chetna Jagriti & Shaikshanik Vikas.
A teacher told Indian Express that two rats made their way into the sabzi when it was being served to class VI-VIII students, who instantly fell sick and were taken to the hospital. 
However, a senior DoE official has claimed that there was only one rat in the mid-day meal. 
Police officials when contacted said they are aware of the issue but no formal complaint has been received so far. 
(With inputs from PTI)
(Feature image for representation/ source: PTI)