Nearly 90 per cent of the 2 lakh ATMs deployed across the country have been re-calibrated to dispense the new 500 and 2,000 rupee notes, says a key maker of the machines even as millions of people continue to face acute cash shortages in the aftermath of demonetisation last month. 
As per the plan, all the ATMs should have been ready by yesterday. These machines needed to be re-calibrated after the government on November 8 announced the scrapping of old 500 and 1,000 rupee notes in a bid to crack down on black money, and introduced of new 500 and 2,000 rupee notes of different size and high security features.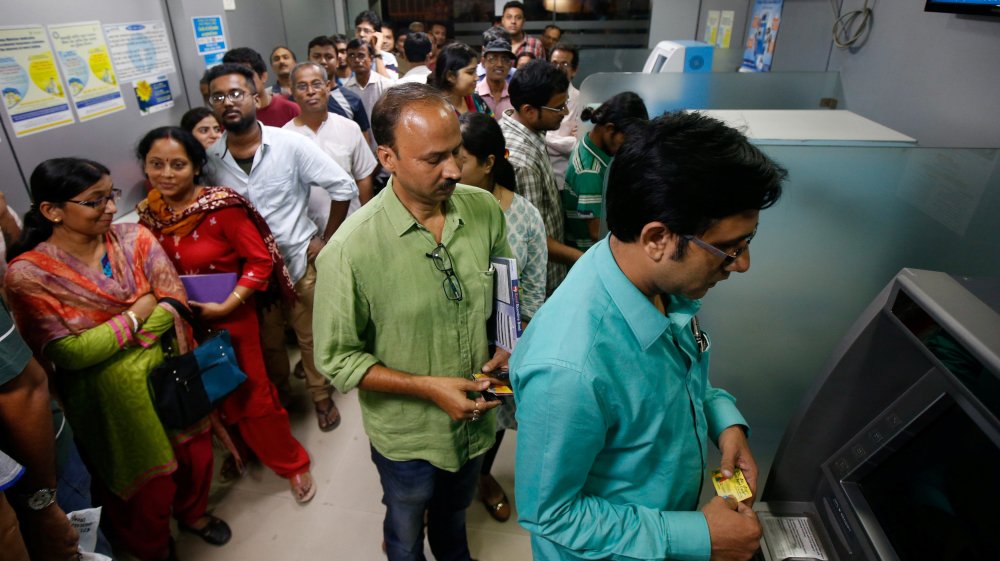 "A working group, formed under a RBI headed task force, was given a deadline to recalibrate all the ATMs by November 30. About 90 per cent, which is around 1.80 lakh ATMs, have been re-calibrated so far to dispense new Rs 500 and Rs 2,000 notes," ATM manufacturer NCR Corporation's managing director, (India & South Asia) Navroze Dastur told PTI. 
Following the announcement to scrap old high currency notes, a task force was set up on November 14 under the chairmanship of Reserve Bank deputy governor S S Mundra to oversee the recalibration process of all the ATMs. Under the task force, a working group was formed which included of representatives of ATMs manufacturers like NCR, Diebold Nixdor, cash in transit companies and managed service providers, among others. Dastur said the working group consisted of around 40-60 people and they have been recalibrating on an average 12,000 ATMs per day. He said the rest of the ATMs would be re-calibrated over the next 10 days to dispense new notes. 
(Feature image source: Reuters)