Manmohan Singh says he has heard of Vijay Mallya, the UB Group chairman and the man who owes hundreds of crores to multiple nationalised banks in the country. But he has never seen him or met him and definitely not stood guarantor for a loan the tycoon reportedly took to keep the now defunct Kingfisher Airlines afloat.
But, despite his denials, Singh presently can't access either of his two accounts with Bank of Baroda because they have been frozen. 
The farmer told the Times of India that he has no clue how this happened and his source of livelihood has been hit thanks to this. 
"Because the bank froze my accounts, I can't avail any government-sponsored scheme. I was forced to sell my entire wheat crop to private traders at very low prices," Singh told the newspaper.
He also told the Hindustan Times that despite writing a letter of clarification to the bank nothing has happened so far to make his two accounts, one of which has Rs 4,000 and the other which has Rs 1,217, accessible again. 
The local branch manager has pleaded innocence and said that they had to seize the account due to a letter from the bank's regional office in Mumbai. The manager said he had also sent a letter to the bank's Mumbai office pointing out that the bank only had good dealings with the farmer so far (unlike with Mallya). The farmer, in fact, had once taken a loan which, unlike the tycoon, he paid back.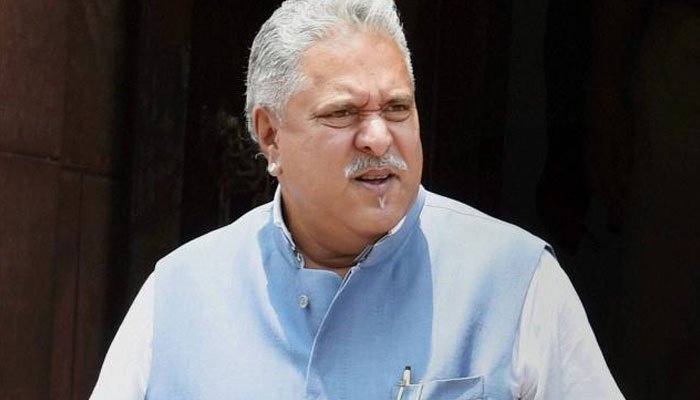 United Breweries has said that the farmer was never a director in the company and the Hindustan Times has pointed out that the bank's error may be the result of the fact that there was a retired banker named Manmohan Singh Kapur, who was listed as an independent director in the company. Kapur retired as the chairman of Vijaya Bank. 
However, that's little consolation for Singh who presently can't get subsidies provided from various departments and is also not able to open an account in any other banks. 
On Twitter, most people were pretty harsh in their criticism of the bank for targeting a poor farmer: 
Hopefully Bank of Baroda will now ensure the farmer gets back his accounts and his dues. Preferably with interest.