The Transgender Persons (Protection of Rights) Bill, 2016,which was introduced by the Government in Lok Sabha this session, has received much flak from queer and transgender community of the country. The bill has been termed "regressive" and "absurd" by prominent queer rights activists. 
"This bill, if passed, will set a dangerous precedent," says Anindya Hajra of Kolkata-based sexuality rights group, Pratyay Gender Trust. 
So what is it about this bill that has the transgender community fuming? 
Riya Sarkar, a teacher at Dum Dum Prachya Bani Mandir for boys in Kolkata, who also happens to be the first transgender person of India to preside over a polling booth, to tell us why this bill is so "regressive". 
"This bill will do nothing for the trans-community. Far from protecting the rights of the trans community, it will do away with the rights given by the Supreme Court in the NALSA verdict,"says Sarkar.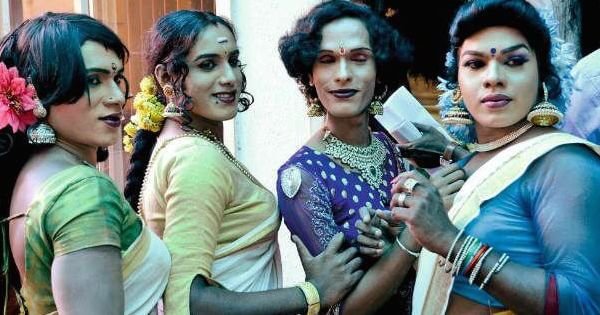 Definition of a transgender person
In a path-breaking judgment in 2014, the Supreme Court had affirmed the constitutional rights and freedoms of transgender persons, including those who identify as third gender and those who identify in a gender opposite to their biological sex, i.e., persons, assigned female sex at birth, identifying as male and vice-versa. Which basically meant that a person had the right to determine and express one's gender- you can identify yourself as a woman even if you are biologically a man, vice versa. 
 According to the 2016 bill, the definition of 'transgender person' is a person who is— (A) neither wholly female nor wholly male; or (B) a combination of female or male; or (C) neither female nor male; and whose sense of gender does not match with the gender assigned to that person at the time of birth, and includes trans-men and trans-women, persons with intersex variations and gender-queers.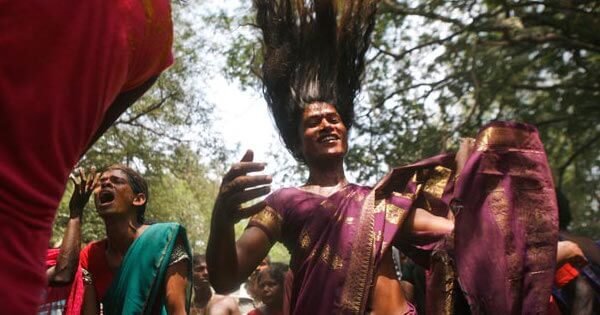 "The good thing about the NALSA verdict of 2014 was that we could determine our own gender identity. It said that we don't have to go through any surgical procedure to be identified as a transgender person. 
"According to the current bill, screening committees have been entrusted with the right to determine who can or cannot be transgender. And I wonder how will they do that." says  Sarkar.
Screening Committee to identify Transgenders 
According to the new bill, a Screening Committee will be constituted by the appropriate authorities for the purpose of identifying transgender persons. Sarkar says she is apprehensive about the screening procedure. 
"According to the bill, there will be a doctor in the screening committee. What will be his role in it? The Supreme Court judgment says that you do not have to go through any surgical procedure to be a man or a woman. Why then will there be a screening procedure?", she asks.
Sarkar worries about how not-so-aware members of the community will be harassed by the screening committee. 
"Who will guarantee that the members of the community wouldn't be harassed during such procedures?" she asks.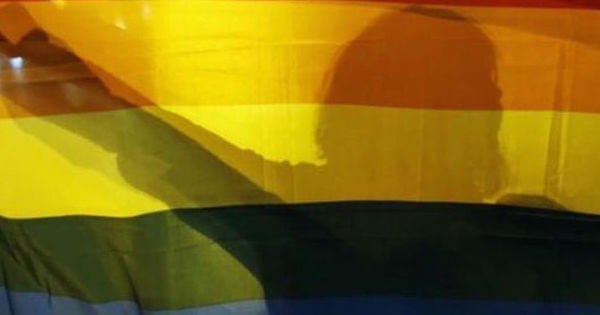 The question of healthcare 
The bill doesn't have any provision for Transhealthcare either. In previous drafts of the bill, there was a clear mention of the state's obligation to provide free sex re-assignment procedures and separate wards for transpeople in hospitals. In accordance with that, several transgender wards were created across the country, including one in RG Kar hospital in Kolkata. 
"We need to understand that people from the transgender community are still struggling for their basic rights. Today, if I were to be admitted to a hospital, I will still have to deal with the confusion of them not knowing which ward to put me in. The 2015 draft of this very bill had a clear mention of this. Thanks to that a number of states had opened transgender wards. This bill takes the whole movement a few steps back," says Sarkar.
What Now? 
So what happens if this bill, which is not really in compliance to the 2014 NALSA judgement, gets passed?
"The Parliament has an all-encompassing power to pass bills. But it is expected that these bills will not be in contradiction to the constitution. The NALSA judgement reinterpreted the rights of transgenders. Therefore, if anyone feels that the bill violates his or her right, he or she can take legal recourse," says a legal expert.