Dadri: What happens when a village becomes a metaphor for intolerance? 
Exactly a year after 50-year-old Mohammad Akhlaq was lynched outside his house for allegedly slaughtering a cow and consuming beef, Bisara village in Dadri looks like a ghost town. As we walk down the very lane where a crowd of "1500" people dragged Akhlaq and beat him to death, doors shut on our face with cinematic precision.
 Shivani Shishodia, 17, who lives next door to the now deserted "Akhlaq house", is our guide for the day. "This is where he was killed," says Shivani, pointing to a part of the lane.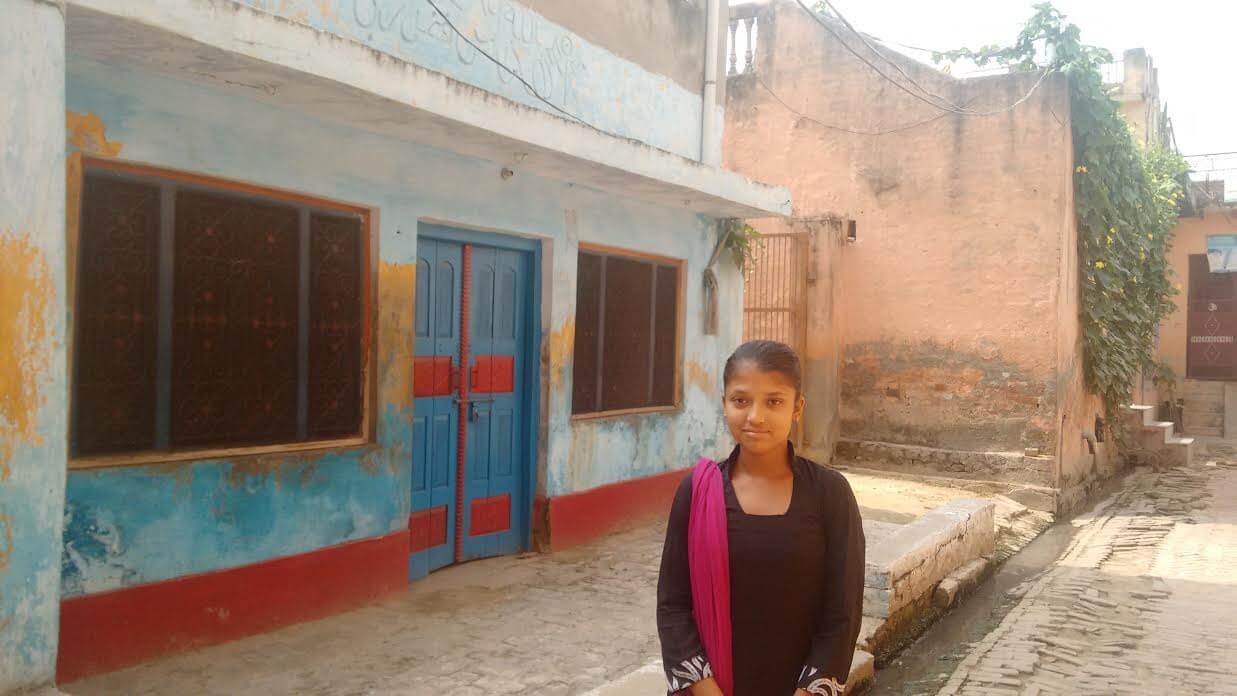 The patch of ground is mossy, devoid of anything sinister. An open drain runs next to it. Shivani covers her face with her pink dupatta, suddenly conscious of the stench. "We knew media people will be coming today. It's the one year anniversary," she says. 
It doesn't take much goading for us to make Shivani recount the events of that night. She has probably repeated the sequence of events a hundred times before. That night, Shivani had finished her dinner by 9:30 pm and was waiting for the "power cut to end" when she heard that fateful announcement from the nearby temple that sealed Akhlaq's fate. "I couldn't make out what they were saying. I thought they were talking about stolen cows. In our village, valuables aren't stolen, cows are," says Shivani.
According to reports, on the night of September 28, after an announcement at a local temple that Akhlaq's family was consuming beef, a mob surrounded and then ransacked their house before allegedly beating Mohammad Akhlaq to death. Akhlaq's son Danish, 22, was critically injured in the incident. The whole family has since then moved out of the village. So far, Uttar Pradesh police have arrested 18 people for their alleged role in the lynching.
By the time Shivani rushed out to see what was happening, Akhlaq was dead. "My mother asked me to leave the site. I was fond of Akhlaq tauji. His son Danish taught me computers in the ground floor room of their house," says Shivani.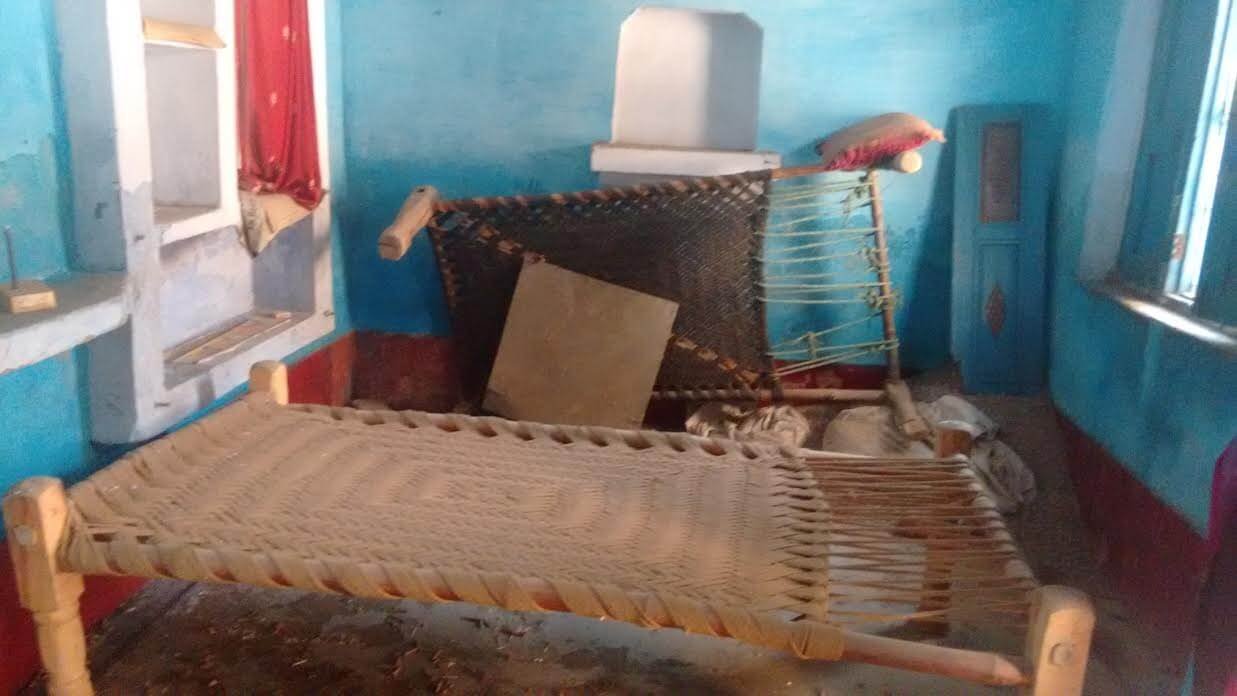 That "room" now has just two khatiyas (cots) lying side by side and a red cloth hanging ominously from a wall. Shivani takes a quick look of the room before insisting that we move outside. "It's not good to be in rooms where bad things have happened," she says.
Shivani's uncle, Arun Shishodia is one of the 15 people named in the police chargesheet. "That night he was sleeping at home. Is it fair to arrest these innocent bachche?" asks Shivani. She keeps referring to the 15 accused as "kids". "That's how the whole village refers to them. They were kids who were really angry," she says.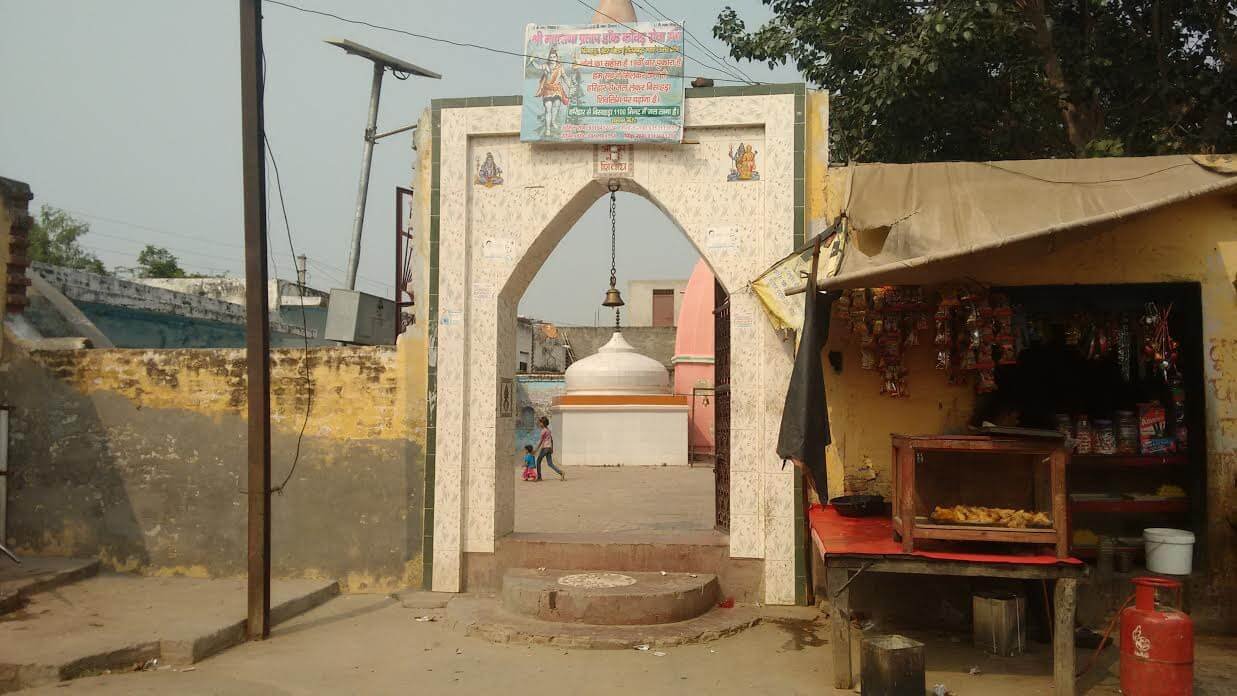 At the Bisara Shiv temple, Shivani is introducing us to the women of the village. These women have organised a dharna to mark the one year completing of that fateful night. 
Their demand is the arrest of Jan Mohammad, Mohammad Akhlaq's brother. They also want all of the 15 accused to be freed. "They are targeting the boys because they are Hindus. These boys are innocent. Akhlaq committed a grave crime too. He killed our mother. Akhlaq's brother Jan Mohammad should be arrested for slaughtering a cow," says Sadhvi Harshidhigiri who is leading the dharna.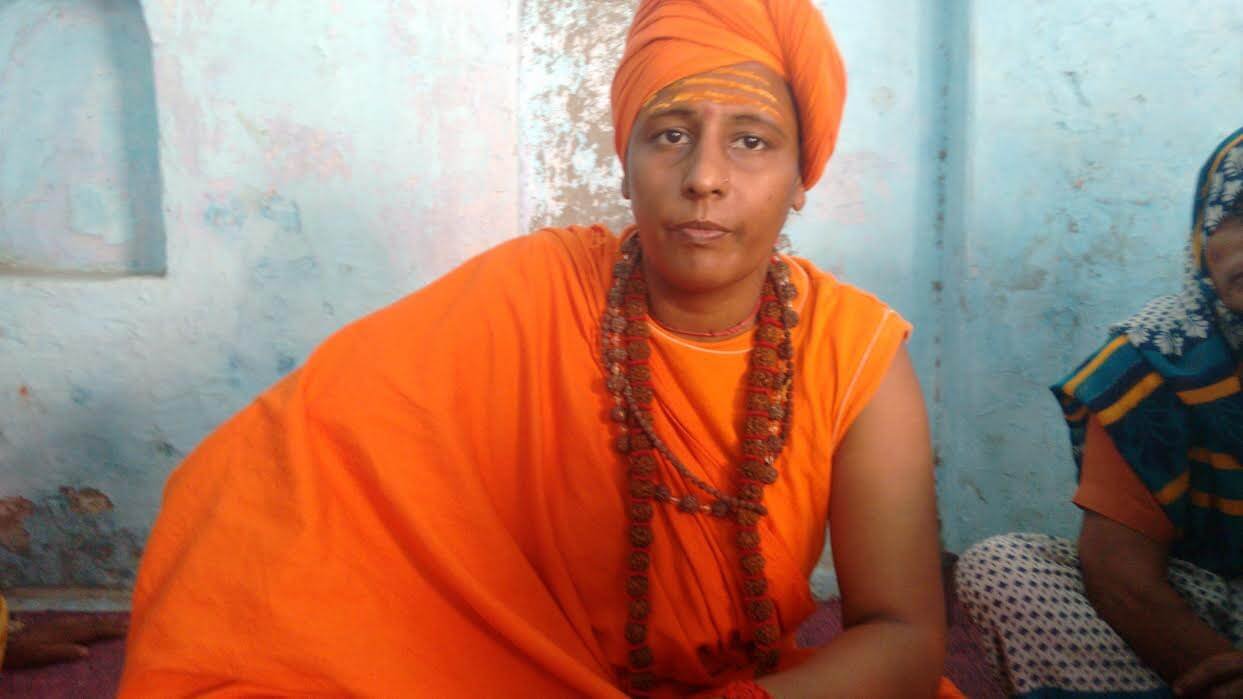 Sadhvi Harshidhigiri is referring to the complaint of one Surajpal, who quoted hearing another villager Prem Singh hearing the scream of a calf from the house of Akhlaq's brother, Jan Mohammad on Eid (September 25, 2015) around 12:30 p.m. According to the complaint, Prem Singh is said to have witnessed Akhlaq, his mother Asgari, his wife Ikraman, his son Danish and his daughter Sayasta holding the calf, which was lying on the floor. Akhlaq's brother Jan Mohammad then slaughtered the calf with a knife. Police later registered the statement of Surajpal.
However, on Tuesday, UP Police announced that no evidence was found by the forensic team to establish the alleged cow slaughter.  The forensic team had visited Jan Mohammad's house a number of times.
Leela Devi, 65, refuses to acknowledge the police findings. "Jan Mohammad should be arrested and our sons should be returned to us," says Leela, whose sons, Hari Om and Shri Om are two of the 15 accused in the case. "My sons are in jail for a year. I have lost both the earning members of my family. My older son has three children. Who will look after them? Akhlaq's family has got a hefty compensation, what about us?" she asks.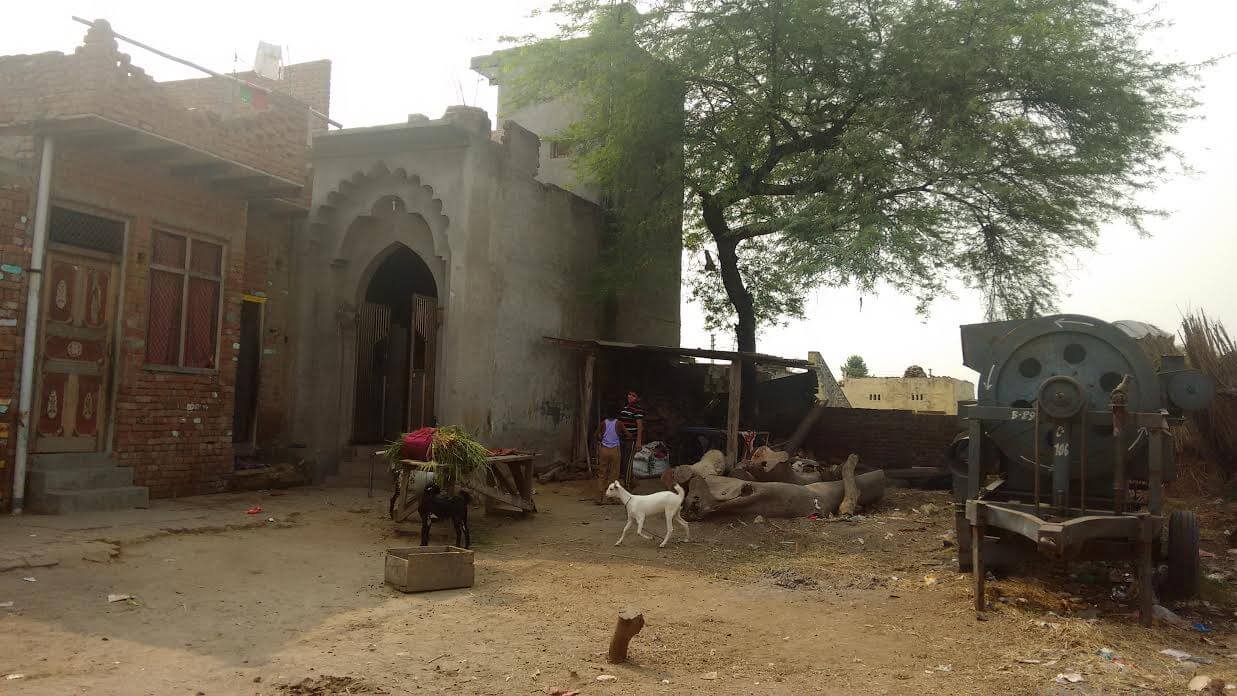 To understand the "Dadri lynching" in all its complexities, it's also important to acknowledge the geography of the Bisara village. Akhlaq's house, a neat two-storied structure, is bang in the middle of the Hindu section of the village. Muslims account for only about 25 percent of the 20,000 inhabitants of the village and most of them live in the Masjid area of Bisara. Akhlaq, apart from everything else, was also unfortunate enough to be a Muslim man in a Hindu-dominated area.
The only other Muslim household in this section of the village is that of Wakila Begum, 70. Sitting in her one-room hut, Wakila tells us that she has never faced any problems in the village. "We all stayed together happily. I cook meat every day in my house, no one comes to check what I am cooking. If you ask me, Akhlaq deserved what he got. The innocent boys should be returned home," says Wakila.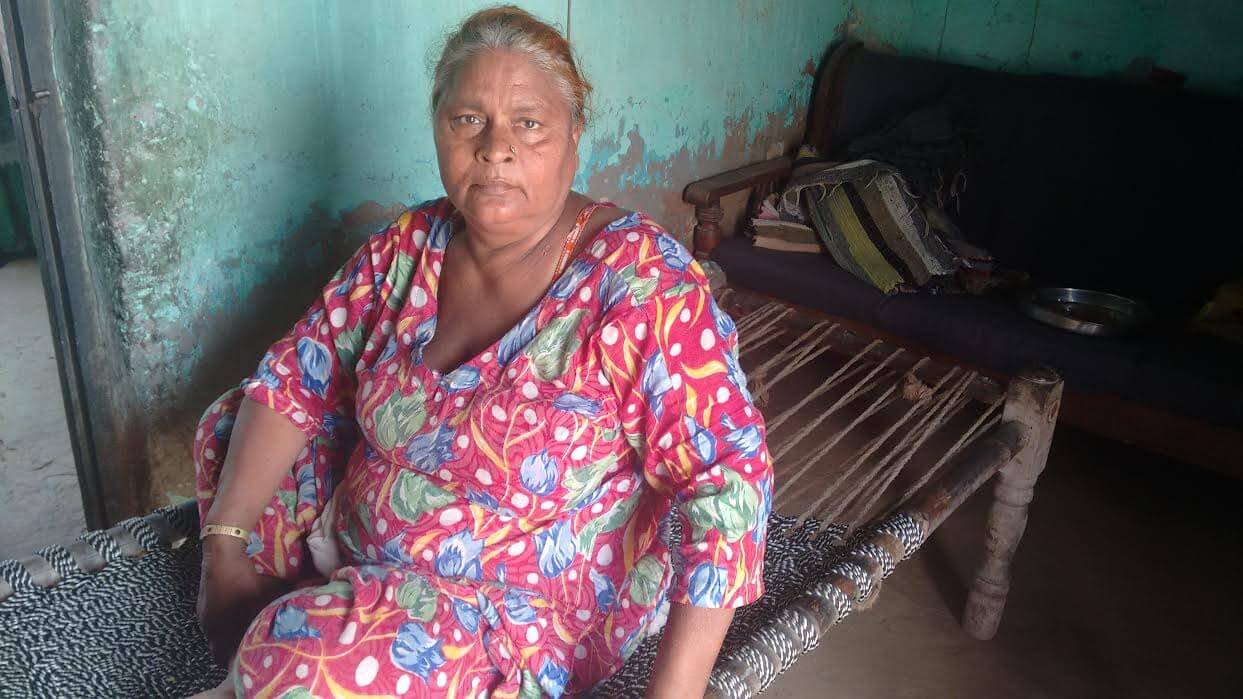 Shabana Begum, 35, who lives in the Masjid area of the village, however disagrees. "I don't know why they are insisting that Akhlaq slaughtered a calf that Eid. If it were so, he or someone from his family would have come to the masjid to offer it. No one did," she says.
Clearly, even after a year after the incident that shook the nation, Bisara is a divided village. It's a village that doesn't seem to be comfortable in its skin. Leela Devi, both of whose sons are accused in the case, has the last word. "If I could undo what happened that night, I would do it in a heartbeat."
Feature image source: