The alleged suicide by a woman AAP worker, for which Narela MLA Sharad Chauhan has been arrested, was the result of police "inaction" on her complaints of death threats, Aam Aadmi Party today on Tuesday, rebuffing allegations against its functionaries. 
AAP leader Ashish Khetan released a set of documents to back the party's assertion. In a letter, written on June 10, the deceased had complained "against the police", and not AAP, he said. 
Another leader of the party, Sanjay Singh, questioned police's "refusal" to act against Uttarakhand BJP leader Harak Singh Rawat against whom a woman has filed a complaint of sexual assault in New Delhi. 
"Under the pressure created by AAP, police did file charges against the main accused Ramesh Bhardwaj but those were too lenient, resulting in him getting bail. Then she was relentlessly harassed. She was told that Kejriwal will not save her.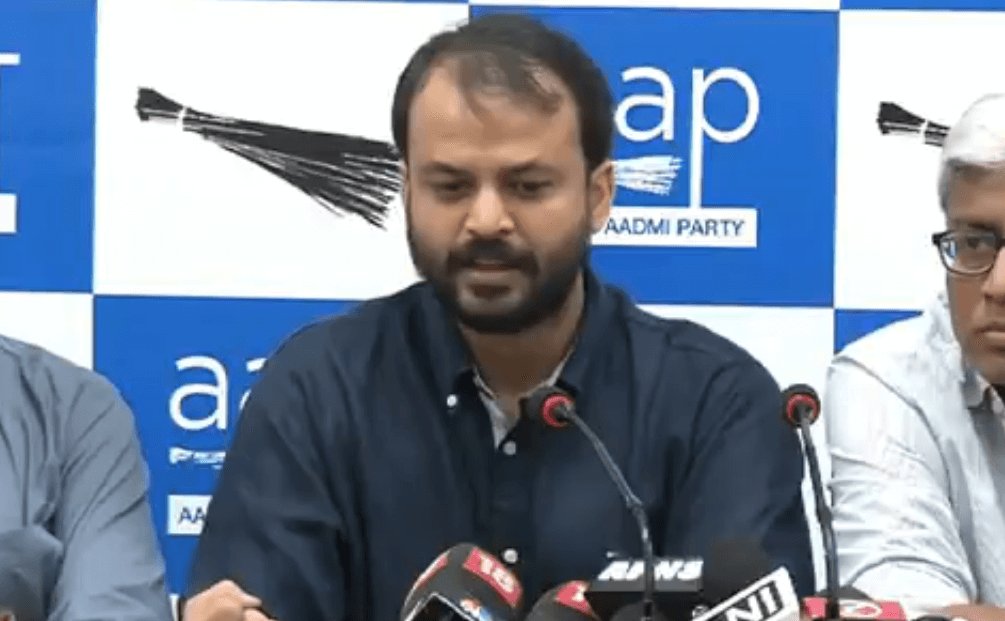 "In her complaint, she had named ASI Mukhtiyar Singh and demanded action. But he was merely removed from the case. Her shop was pelted with stones and she received threatening calls and chits," Khetan told reporters. 
Khetan claimed the police's remand application for Chauhan does not contain any of the allegations being raised. Singh said police's "arrest spree" would only expose Prime Minister Narendra Modi's "mentality". 
The woman allegedly committed suicide at her home in North-West Delhi's Narela and died during treatment at LNJP Hospital on July 19. The BJP has alleged that the AAP MLA was responsible for her suicide. 
Khetan demanded action against all the police officials related to the case who "sat" on her complaints, asking why Bhardwaj was initially let off despite the woman having levelled serious charges against him. 
"There is no rule of law in Delhi. The only job of the police is to arrest AAP MLAs and defame the party," he said.