AAP MLA and party's Gujarat affairs in-charge Gulab Singh today surrendered before Surat Police and was arrested by Delhi Police after a non-bailable warrant was issued against him in connection with an extortion case.
Yadav's arrest has come hours ahead of Delhi Chief Minister and AAP national convener Arvind Kejriwal's public rally in Surat.
Surat (Gujarat): Delhi police arrests AAP MLA Gulab Singh after a Non-bailable warrant was issued against him in an alleged extortion case

— ANI (@ANI_news) October 16, 2016
"Delhi Police had come here with a non-bailable warrant against Gulab Singh. He learnt about it before hand and came to Urma police station where we handed him over to Delhi Police," Surat Police Commissioner Satish Sharma said.
The Delhi Police will take Yadav to a court to secure a transit remand. Before leaving for Umra police station to surrender, Yadav told reporters at the circuit house, "I have learnt that Delhi Police have come to Surat to arrest me. So I am going to Umra police station to court arrest and ask Delhi Police to pick me from there."
"I am in Gujarat since September 6 and I was here when the FIR was filed on September 13. Police raided my office and got nothing incriminating. The Centre is directing arrest of AAP MLAs but we are not going to bow and are ready for any consequences," he alleged.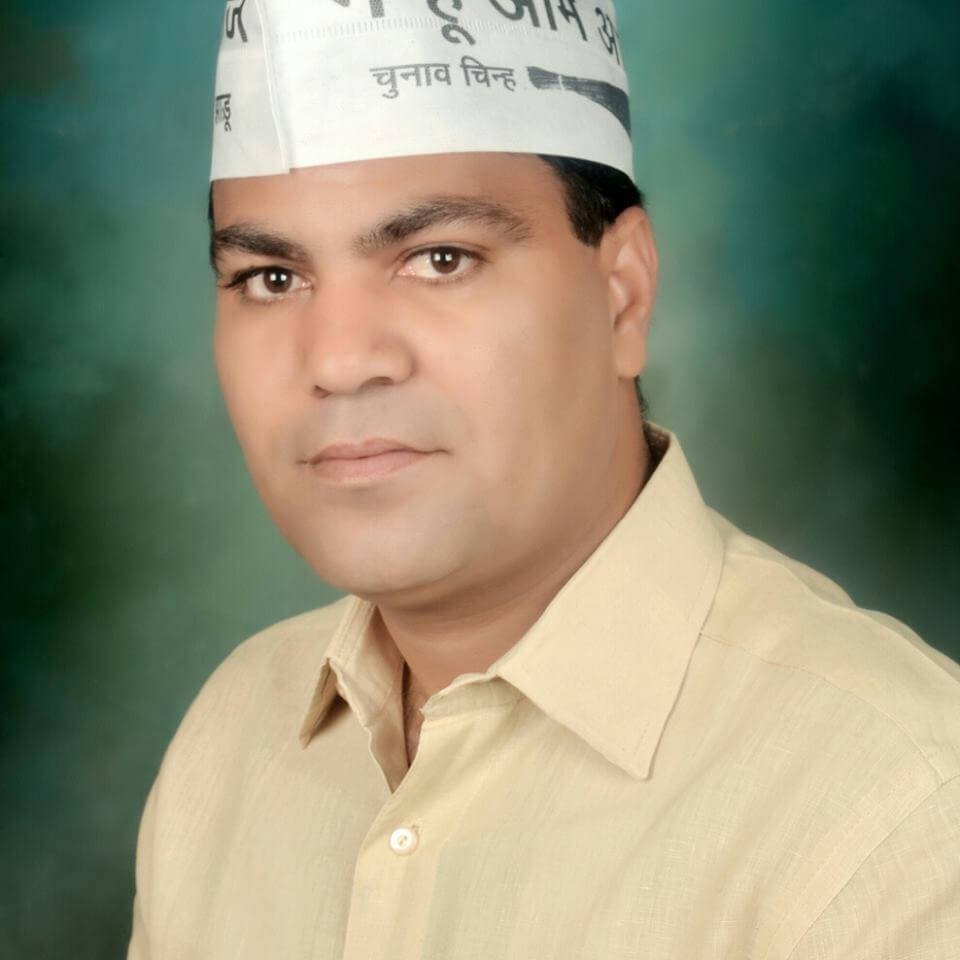 Last month, two property dealers, Deepak Sharma and Rinku Diwan, had alleged that Satish and Devinder, who work in Yadav's office, and an associate Jagdish, were extorting money from them by threatening to get demolished the building from where they were operating.
A case under section 384 (punishment for extortion) IPC was registered at Bindapur police station on September 13.
Meanwhile, Kejriwal, who is on a four-day visit to Gujarat, alleged while talking to reporters in Vadodara before leaving for Surat that BJP president Amit Shah was trying to affect the rally.
"I appeal to Amit Shah ji that this is not my rally but that of the public … You see 13 MLAs have been arrested by Delhi Police on the direction from the BJP," he said.
Confirming the MLA's arrest, Joint Commissioner of Police, South West Delhi, Deependra Pathak said, "He will be brought back to Delhi today to join the probe in the FIR of extortion in which he has also been named."
The non-bailable warrant (NBW) was issued against Singh, who is MLA from Delhi's Matiala, on October 14 for allegedly not joining probe in the case.
Delhi minister Kapil Mishra, who is attending the AAP rally in Surat, said Singh's arrest was a turning point in Gujrat politics.
"This was done to prevent Gulab Singh from reaching the rally. The politics of Gujrat will change for ever from today," he said in a note posted on Twitter.
Singh's alleged associates Satish, Devinder and Jagdish were arrested and a probe was taken up in the matter which revealed that the "organised extortion racket" had been operating with the knowledge of the MLA, police claimed.
Following the investigation, Singh was named in the FIR and issued notices to join the investigation but he did not turn up for questioning, they said.