After calling Narendra Modi a 'coward and a psychopath' on Tuesday, following CBI raids in the Delhi secretariat, Arvind Kejriwal took things up a notch during a press conference in which he went after the Prime Minister and Finance Minister Arun Jaitley.
The CBI has reportedly said that they were raiding a bureaucrats office who was caught taking bribe.
" I am warning you Modiji! You have been successful in scaring people off with the help of CBI raids you won't be able to scare Kejriwal off," the Delhi Chief Minister said.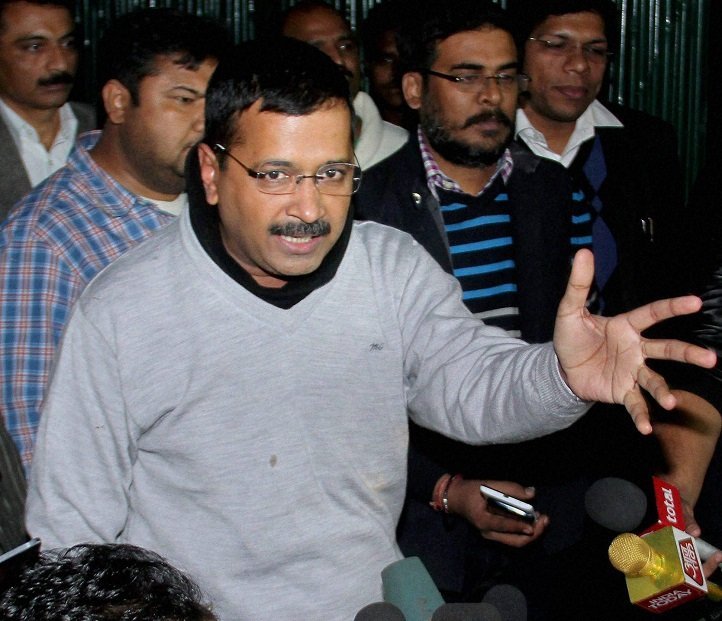 "Aapko pata nahin hain main kis mitti ka bana hua hoon . ( You have no idea what soil I am made of). I will fight till my last breath  for my country," Kejriwal said.
The Delhi chief minister reiterated that he was not afraid of the Prime Minister, who he held responsible for the raids on the Delhi secretariat. And he said he wouldn't mind his language.
"I am not scared of Modi's sly tricks. They're telling me I didn't mind my language, my language may be bad because I hail from village near Hisar, what about you? Your actions are as bad as my language."
"However if you apologise to the country for your actions I will apologise for my language," Kejriwal told the press.
To hear the complete press conference, you can watch the video here:
(Feature image source: PTI)