A fictitious consumer has filled popular phrases and songs from Bollywood movies in the details for his ration card for getting subsidised ration under National Food Security Act (NFSA).
'Allah Duhai Hai', a father of five, is named the head of a family in Baramulla town of the north Kashmir district, which, surprisingly, has four members over 100 years of age. The '120-year-old' head of the family is son of 'A Karle Pyaar Ve' and has three children — two daughters and a son, all aged 100 years.
The centenarian children are named Aba (son), Jaba and Daba — a phrase used in Anil Kapoor-Urmila Matondkar-Sridevi starrer 'Judai' that was released in 1997.
The other two children are 12-year-old son 'Aag Aur Shola' and 20-year-old 'Shola Aur Gola'.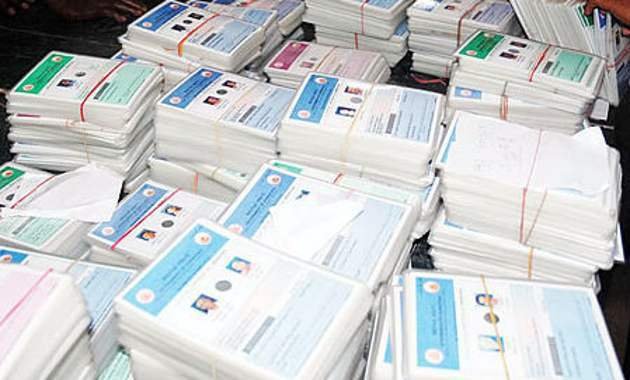 To poke further fun at the officials of the department, the consumer claims to live near a mental hospital (there is none in Baramulla) in house number 420 and his old ration card also bore the number as 420 (a reference to Section 420 of the IPC related to the offence of cheating).
Discrepancies had come to fore in details of the consumers registered with the state Consumer Affairs and Public Distribution Department in December last year. The mistakes were committed by the government's concerned agency while collecting the data and the authorities had promised to review the details.
The department undertook an exercise to seek fresh details from all consumers in the Valley but the fresh mistake has gone undetected but made it to the Union Ministry's portal.
(Feature image source: PTI)