In over a 100 years of India's Olympic participation, there are not too many men and women like you. I am sure you are excited, impatient and waiting to get stuck into your event and to see how good you are and to show the world just how good you can be.
That's one chunk of the letter sent by India's only individual Olympic gold medallist Abhinav Bindra to all the athletes who are going to Rio to represent India.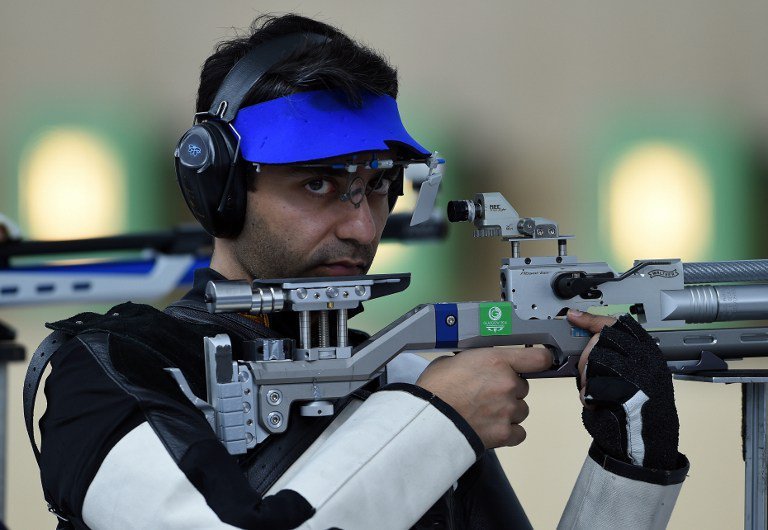 The shooter, who won gold at the 2008 Games in 10m air rifle event, is also one of the Olympic Goodwill Ambassadors (along with the likes of Salman Khan and Sachin Tendulkar). Bindra said the letter was the least he could do to pep up India's contingent to Rio.
Speaking to ESPN, Bindra said…
"I thought, What can I possibly do as an active athlete? If I wasn't one, the possibilities were much more, I could have taken further initiative of going up to them, to different training camps, to meet them and speak to them, maybe go to Rio, be around the athletes. So I thought maybe this was the way to go."
In his letter he writes: 
A lifetime of training, desire and determination has brought us all here, heading towards the biggest stage in the world of sport. You are, each of you, champions in your own right. You have earned your place in a small, special fraternity as exceptional practitioners of your sport.
PR Sreejesh, India's hockey goalkeeper, gave a lowdown as to how the letter made him feel: ""I was moved by the letter. It means a lot especially coming from one of India's best sportspersons ever. 
"He's an athlete who has proved that nothing is unattainable. It made me feel that there is no achievement that's beyond our reach. I'm keen to ask him about handling the pressure of an Olympic appearance. His words will always stay with me," the hockey player said. 
You can read the full letter on ESPN – here.
Feature image source: AFP