While demanding immediate arrest and strict punishment to the absconding rape accused AISA leader of JNU, JNU students' union joint secretary and ABVP leader Saurabh Sharma has accused some "leftist" JNU professors of "shielding" the accused in their official residences.
"During the protests following February 9 incident, underground JNU leader Umar Khalid had acknowledged that he and his friends were staying at a professor's quarters inside the university. We have requested Delhi police to check on whether the accused Anmol Ratan is not staying at some professor's quarter to avoid arrest," Sharma told ScoopWhoop News in an interview on Tuesday. 
Accusing All India Students' Association (AISA) of maintaining silence over the issue of rape allegations against its leader, the ABVP leader said the Leftist organization should take responsibility about the conduct of its leader.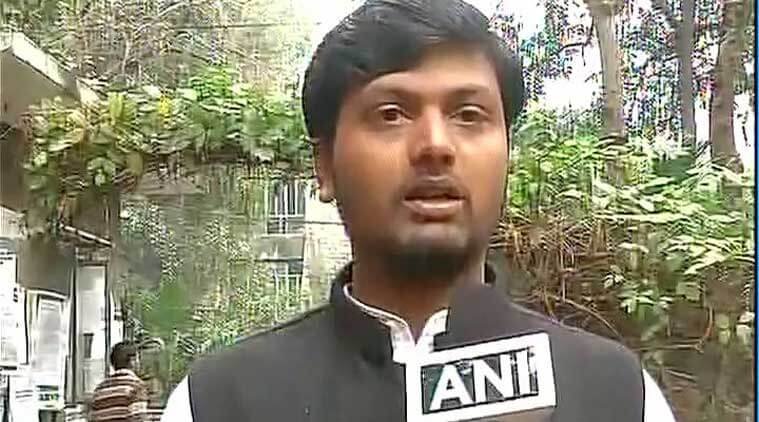 "They have expelled him from the party but this is not enough. AISA should take responsibility for the crime and raise its voice to ensure the culprit is punished," Sharma said. 
Requesting Delhi Police to start a larger inquiry about the "nexus" between "culprits" and "a specific political organization," the ABVP has also written a letter to the Station House Officer (SHO) Vasant Kunj North Police Station, demanding "strictest action-plan to check rising crime against women and ensuring women's autonomy in JNU campus." 
"The culprits have been repetitively been (sic) belonging to specific political organization and that a larger inquiry must be made about the nexuses which allowed the culprit to intimidate the complaint that complainant would have to suffer, if she tells about the crime of rape. This is a pressing requirement," the letter reads.  
On Saturday, a 28-year-old PhD student at JNU had filed an FIR against a JNU student leader for allegedly raping her at his hostel. While the police had started investigations in the case, the accused has been absconding. 
Meanwhile JNU sources informed ScoopWhoop News that the accused JNU student had applied for an anticipatory bail in Patiala Court on Tuesday. 
Feature image source: ANI