Three persons were killed and 337 others hospitalised after consuming adulterated 'bhang' in Budasan village in Mehsana district, a senior official said today. The incident occurred on Monday on the day of 'Mahashivratri' when around 2200 villages gathered at a temple and consumed bhang (cannabis paste).
"While two persons died in the village, another person died today at Ahmedabad civil hospital where he was referred to for treatment, taking the total number of deceased to three," said Mehsana district collector Lochan Sehra.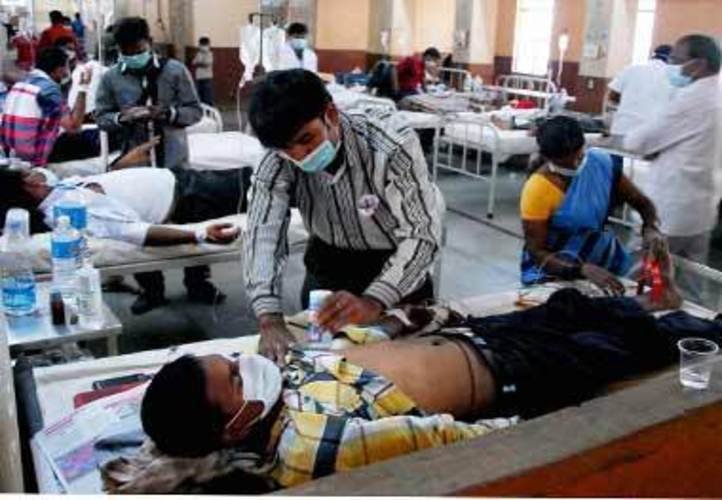 He said over 2000 people had consumed bhang concoction but 337 out of them showed symptoms of food poisoning and were admitted to different hospitals. Sehra said the samples of adulterated bhang were sent to government laboratory for testing, result of which is awaited.
"We have set up a medical camp in the village and basic treatment is being offered to those affected by bhang consumption," the Collector added.
Feature image source: Wikipedia