Bharatiya Janata Party (BJP) Patriarch LK Advani refused to give his traditional valedictory speech at the party's national executive meeting held in Bangalore this weekend, reports NDTV . This is the first time in the party's 35 year history that Advani hasn't given a speech despite being present at the meeting.
In the last few years, Advani has been pushed to the sidelines and has not participated in campaigning or party strategy. It should be noted that this refusal comes at a crucial day in the party's history. 35 years ago on Good Friday 4th April, 1980 Advani and Atal Bihari Vajpayee were ousted from the former Jan Sangh and two days later they 'resurrected' on Easter Sunday as they formed the BJP. 35 years on, Advani finds himself deeply sidelined in the party he helped build.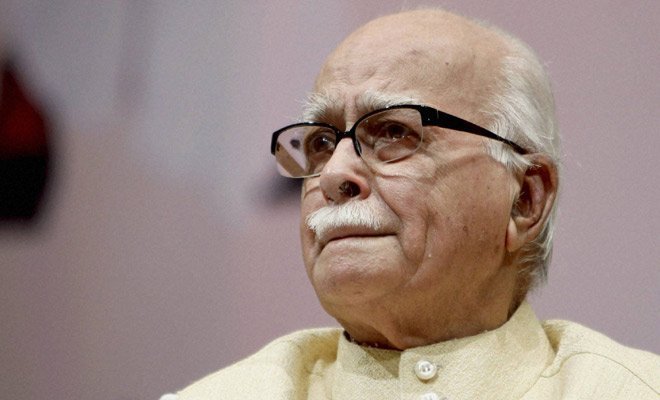 Interestingly, this is not the first time that Advani has used silence to make clear his displeasure with the direction that the party has taken and the treatment meted out to the old guard.
In 2013, Advani had skipped the party's executive meet in Goa to protest Modi's promotion as the party's campaign committee chief ahead of the 2014 elections. The party had claimed at the time that Advani was unwell.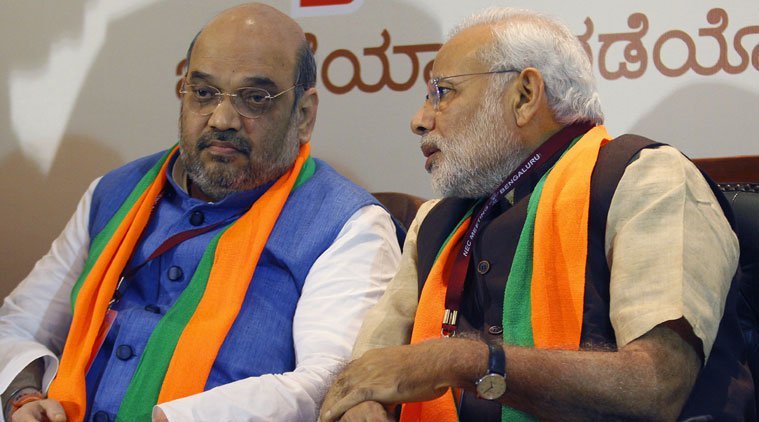 Advani's decision however, does not come as a complete shock. In September 2014, after Amit Shah was appointed as party president he removed Advani and Murli Manohar Joshi from the party's top decision making body sidelining them to the "margdarshak mandal" or guidance committee.
Advani was unhappy with this marginalisation and called it the "last straw", according to a Telegraph report. Interestingly the guidance committee has never once convened and has played no role in forming party policies, for instance choosing Kiran Bedi as the party's candidate for the Delhi election or partnering with the Peoples Democratic Party in Jammu and Kashmir.
Some leaders in the party have gone so far as to mock the guidance committee saying , "the margdarshak mandal has become mookdarshak mandal". (The guidance committee has become the silent committee)
Reporter: Why is Advani ji on sidelines? Nirmala Sitharaman: Advaniji is most respected leader & marg-darshak, hes continuously here with us

— ANI (@ANI_news) April 4, 2015
For LK Advani, the rise of his protégé Narendra Modi has eclipsed his own stature in the path. Nowadays he relies on silence to show that he resents this loss of power, but truth is that the 87-year-old is merely a titular head in the party.
Featured Image source: Deccan Chronicle