After almost six decades of service, India's aircraft carrier INS Viraat, has set sail on its final journey.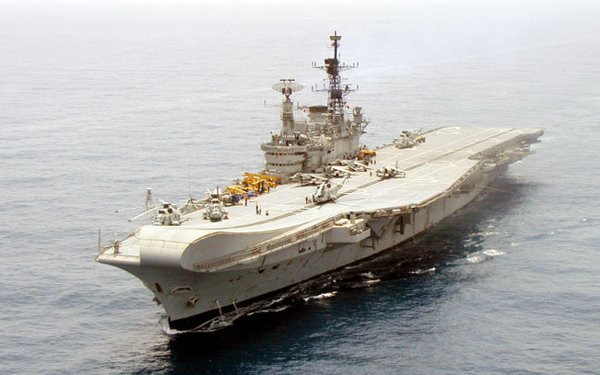 The world's oldest operational aircraft carrier on Friday reached Paradip port in Odisha for the very first time. At Paradip, NCC cadets were hosted on the ship. 
The ship will now move to Kakinada Port and from there to Chennai and finally reach Mumbai. "The operational cycle of the ship ends in Mumbai," Navy sources said.
INS Viraat, which was India's sole carrier for over a decade, was one of the key attractions at the recently concluded International Fleet Review.
What lies ahead?
Well, for most of us, it would be fascinating to visit a navy ship. And the Andhra Government has been thinking on the same lines.
In a recent announcement, Andhra Pradesh chief minister N Chandrababu Naidu said there is a proposal by the defence ministry to develop the aircraft carrier as a tourist centre once it is decommissioned. 
Naidu said a joint venture will be set up by Andhra Pradesh government, Indian Navy and a private organization to take up tourism-related activities on the warship. These activities would include yachting, sea sports, sailing, gliding and cruising, he said, adding the aircraft carrier's 1,500 rooms could be used to house tourists.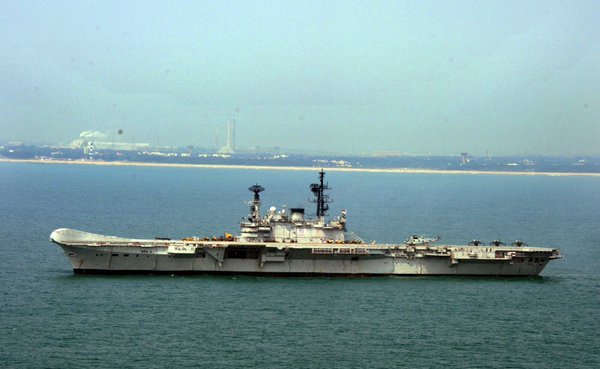 Here are some quick facts about this mighty carrier:
Built in 1944, INS Viraat is the oldest operational aircraft carrier in the world.
The ship had first served the British Navy for over 30 years before being bought by India. Previously its name was HMS Hermes when it was a part of the UK Royal Navy. 
 It was inducted into the Indian Navy on May 12, 1987 after completing 28 years under the Union Jack and having participated in the Falklands campaign of the Royal Navy in 1982.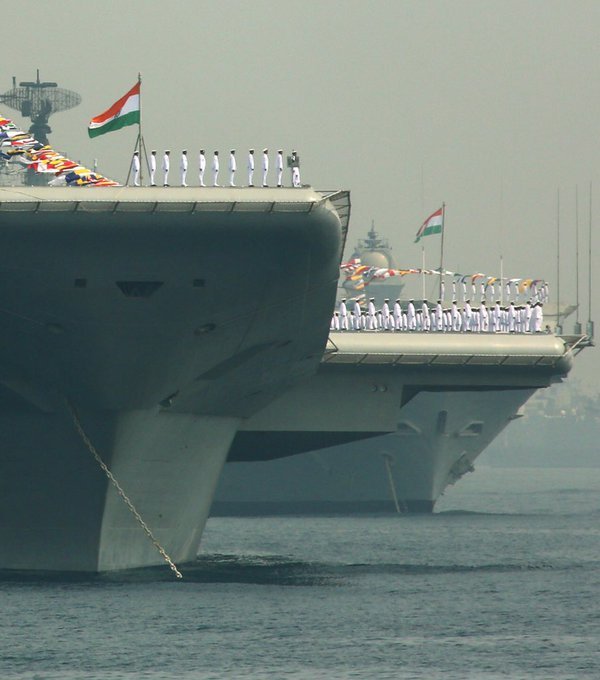 It's a 13-storey high warship with 750 personnel. It also has a 16-bed fully functional hospital and even an ATM counter.
It can carry up to 26 fighter aircraft and helicopters, including 16 Sea Harriers and helicopters such as Sea Kings, and Chetaks.
The ship has seen 18 Commanding Officers, of which three went onto become Chiefs of Naval Staff. They are Admiral Madhvendra Singh, Admiral Arun Prakash and Admiral Nirmal Verma.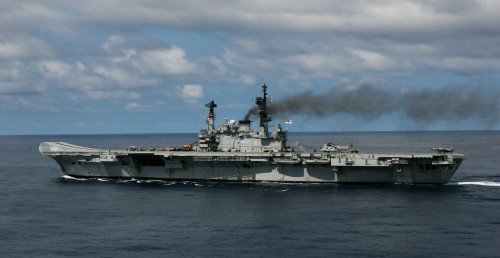 The ship has done over 40,000 hours of travel and traversed over 5,00,000 nautical miles across the seas. The ship has had over 20,000 hrs of flying recorded from its flight deck. 
In the Indian and global naval circuit, the INS Viraat is known as 'Mother'.
(With Inputs from PTI)