The state of Telangana is debt-ridden. Hundreds of it's farmers are committing suicide unable to repay loans. But in spite of that, there seems to be no end to Telangana MLA's splurging ways. 
After a nearly 400% hike in their salaries, the Telangana government decided to gift MLAs and MLCs iPods and iPhones on Tuesday after both houses pass a bill to effect hike in salaries of the legislators, reports Deccan Chronicle.
Oh and it doesn't end there. The report goes on to add that on Tuesday night, Finance Minister Etela Rajendra will also be hosting a lavish dinner for the legislators.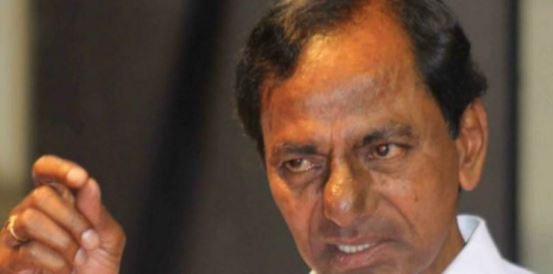 Here's something interesting. If any of the 120 MLAs and 40 MLCs decide for reasons known best to them, that they don't really need the Apple products, then they have the luxury to avail gift coupons from the Finance ministry. For this, the government has a sanctioned a special budgetary allocation of Rs. 1.5 crore.
Their greed doesn't just end with Salary hike and expensive electronic goods, the legislators had also pressed for plots and houses in Hyderabad, reports IBNLive. The reason that they cited was that they come from other cities. 
On Tuesday morning, Telangana Assembly unanimously passed a bill to effect hike in salaries of the legislators. The hike would cost the state Rs 42.67 crore per annum. 
(Feature image source: Twitter)