Uttarakhand was today brought under President's rule by the Centre on grounds of "breakdown of governance" in a controversial decision which comes in the wake of a political crisis triggered by a rebellion in the ruling Congress.
President Pranab Mukherjee signed the proclamation under Art 356 of the Constitution dismissing the Congress government headed by Harish Rawat and placing the Assembly under suspended animation this morning on the recommendation of the Union Cabinet.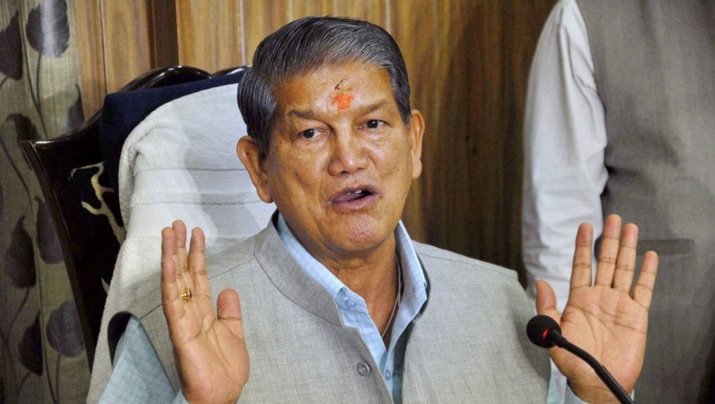 The Cabinet had held an emergency meeting here last night presided over by Prime Minister Narendra Modi, who had cut short a visit to Assam to return to the capital for the purpose.
The Cabinet considered several reports received from Governor K K Paul, who had described the political situation as volatile and expressed apprehensions over possible pandemonium during the scheduled trial of strength in the state Assembly tomorrow.
Finance Minister Arun Jaitley is believed to have briefed the President late last night explaining the rationale for the Cabinet's recommendation.
The dismissal of the Rawat government now renders tomorrow's confidence vote infructuous.
It also came amidst reports that Speaker Govind Singh Kunjwal had disqualified 9 rebel Congress MLAs that would have enabled Rawat to sail through in the trust vote.
The Congress denounced the decision calling it a "murder of democracy" and said it showed that BJP did not believe in democracy. The move comes days after president's rule was imposed in Arunachal Pradesh. 
Congress spokesperson Abhishek Singhvi tweeted:
Murder of democracy in utt cos neither ruling of speaker nor vote on house floor has occurred yet pres rule pre-emptively imposed

— Abhishek Singhvi (@DrAMSinghvi) March 27, 2016
How can pres rule be imposed wo allowing floor test scheduled for 28/3 known for last whole week. Obviously to obviate speakers decision

— Abhishek Singhvi (@DrAMSinghvi) March 27, 2016
Feature image source: Twitter