Actor Kal Penn nailed it when he turned a nasty comment on his Instagram profile into an opportunity to raise funds for Syrian refugees.
According to Independent, Penn shared a picture of a vile comment post on his Instagram profile that read- "You don't belong in this country, you f****ng joke."
Responding to the comment, Penn tweeted the picture with a link to a fundraising page, he created under the name "donating to Syrian refugees in the name of the dude who said I don't belong in America".
"We are better than the hateful people who tell us we don't belong in our own country, that America can't be a beacon of freedom and hope for refugees from around the world. We will turn their bigotry, along with the President's, into love," he wrote on the crowdfunding page.
Our president just did the very mean-spirited, un-American thing of not welcoming refugees to our incredible country for at least 120 days

— Kal Penn (@kalpenn) January 28, 2017
While his post went viral, the page managed to collect over $5,00,000, surpassing its initial target of $2,50,000.
Penn, whose birth name is Kalpen Modi, was born to an Indian couple in New Jersey. While he shot to fame with his performances in Harold & Kumar film series, he also served as associate director of the White House of Public Engagement under Barack Obama's administration.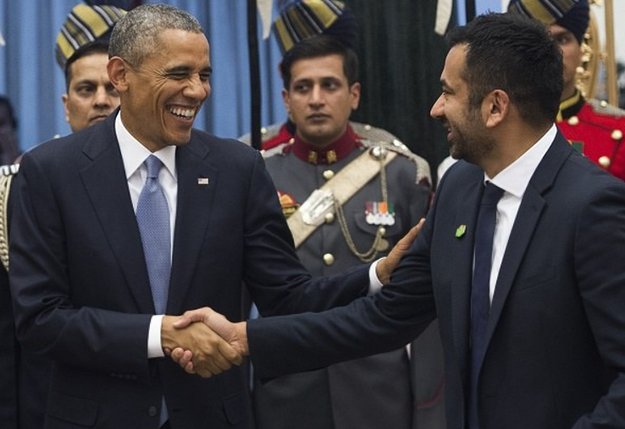 (Feature image source: Reuters)