Mosques in the Indian technology hub of Hyderabad are joining a growing campaign to stop schoolgirls being sold as brides to elderly Arab men, authorities said on Monday, amid an outcry about a new spate of cases.
India launched an investigation last week into the marriage of a 16-year-old girl with a 65-year-old Oman national in exchange for 500,000 Indian rupees ($7,800) after she contacted her mother from Muscat crying for help.
Hyderabad police said the girl's father had given fake documents regarding her age – as girls in India cannot legally marry until age 18 – and has been taken into custody for questioning. The police are looking for the qazi who performed the wedding in a Hyderabad hotel.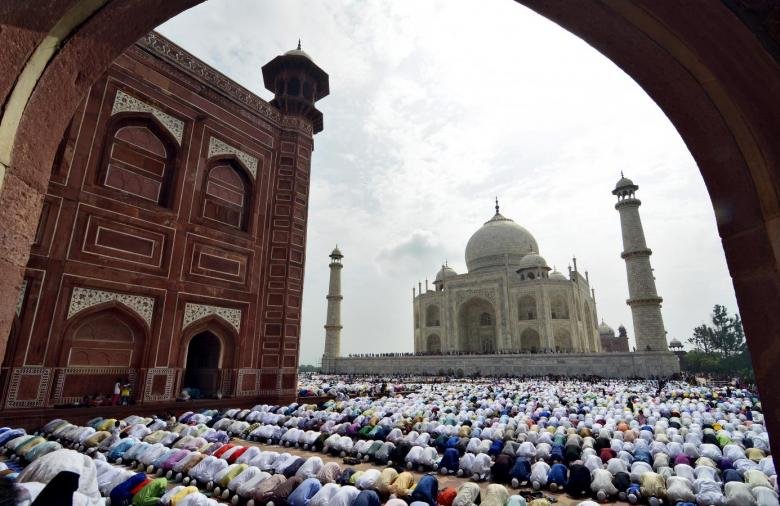 Campaigners said scores of such marriages are performed every year and in most cases the girls are abused physically and sexually, or pushed into domestic servitude.
"This is trafficking in the guise of marriage as poor people are targeted, lured and manipulated into giving their daughters away," Imtyaz Rahim, district child protection officer in Hyderabad told the Thomson Reuters Foundation.
"In the past, we have got licences of qazis cancelled for performing such weddings. We are now asking them mandatorily check the bride's age proof. We are also asking mosques to include messages against such marriages in their sermons."
Rahim said the five to 10-minute announcements at mosques will spread awareness against child marriages.
The police have been cracking down on child marriages in Hyderabad and surrounding areas but officials said most of marriages with Arab men are performed secretly and it is easier to gain access to people through sermons at mosques.
Marriages with rich, often elderly Arab men, have been prevalent for decades in Hyderabad, a hub for global information technology companies, with the girls' parents arranging the marriages in most cases in exchange for a cash payment.
Jameela Nishat, founder of Shaheen's Women's Resource and Welfare Association, said stricter laws against child marriage in India have been effective.
"But girls are now being taken to Gulf nations on work or 40-day visit visas and trapped in marriage," she said.
Various government agencies in India are working to bring the 16-year-old girl back from Muscat to India, said Velivela Satyanarayana, a deputy commissioner of police in Hyderabad.
Feature image source: Reuters