AIADMK (Amma) faction leader TTV Dhinakaran and his close aid were on Monday sent to judicial custody for a fortnight by a special court in Delhi in the Election Commission bribery case. Special Judge Poonam Chaudhry sent Dhinakaran and his aid Mallikarjuna to Tihar Jail till May 15 after the police said that the accused were not needed for custodial interrogation.
The police told the court that a number of witnesses were yet to be examined in the case and the investigation was still going on in the matter. Both were produced before the court after expiry of their police custody. The court also extended the judicial custody of alleged hawala operator Nathu Singh till May 15 after he was produced before it on the expiry of his one-day judicial custody.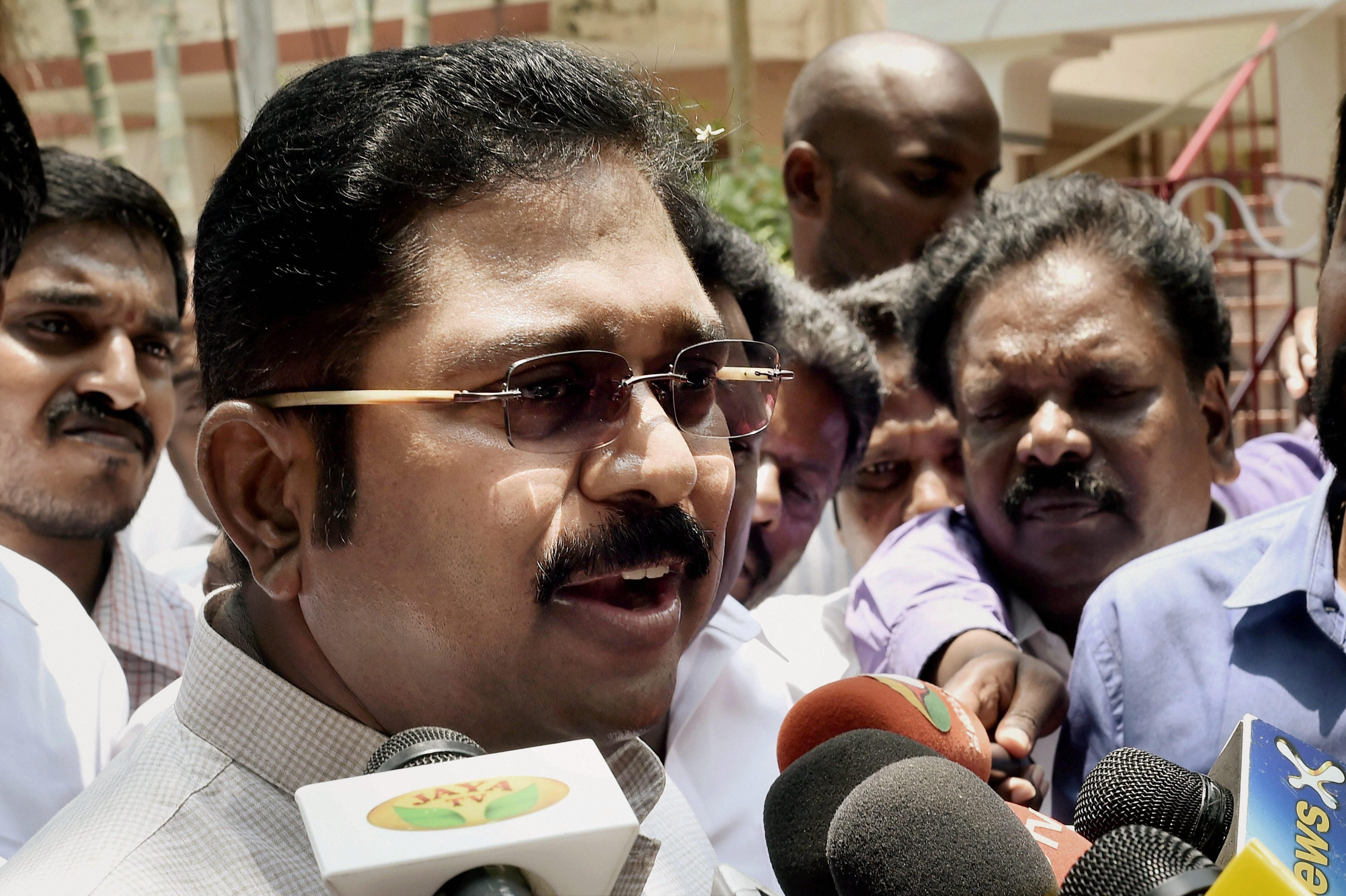 It also directed Tihar Central Jail authorities to produce the politician and his associate before the court through video conferencing after the defence cited security reasons. Dhinakaran was arrested here on the night of April 25 after four days of questioning for allegedly attempting to bribe an unidentified EC official to get the undivided AIADMK's 'two leaves' election symbol for his faction for a by-election to the R K Nagar Assembly seat in Tamil Nadu which was later cancelled by the Election Commission.
The EC had frozen AIADMK's 'two leaves' symbol after two factions led by Sasikala and former chief minister O Panneerselvam staked claim to it. The AIADMK (Amma) faction leader has been accused of allegedly arranging the amount from undisclosed sources and getting it transferred from Chennai to Delhi through illegal channels.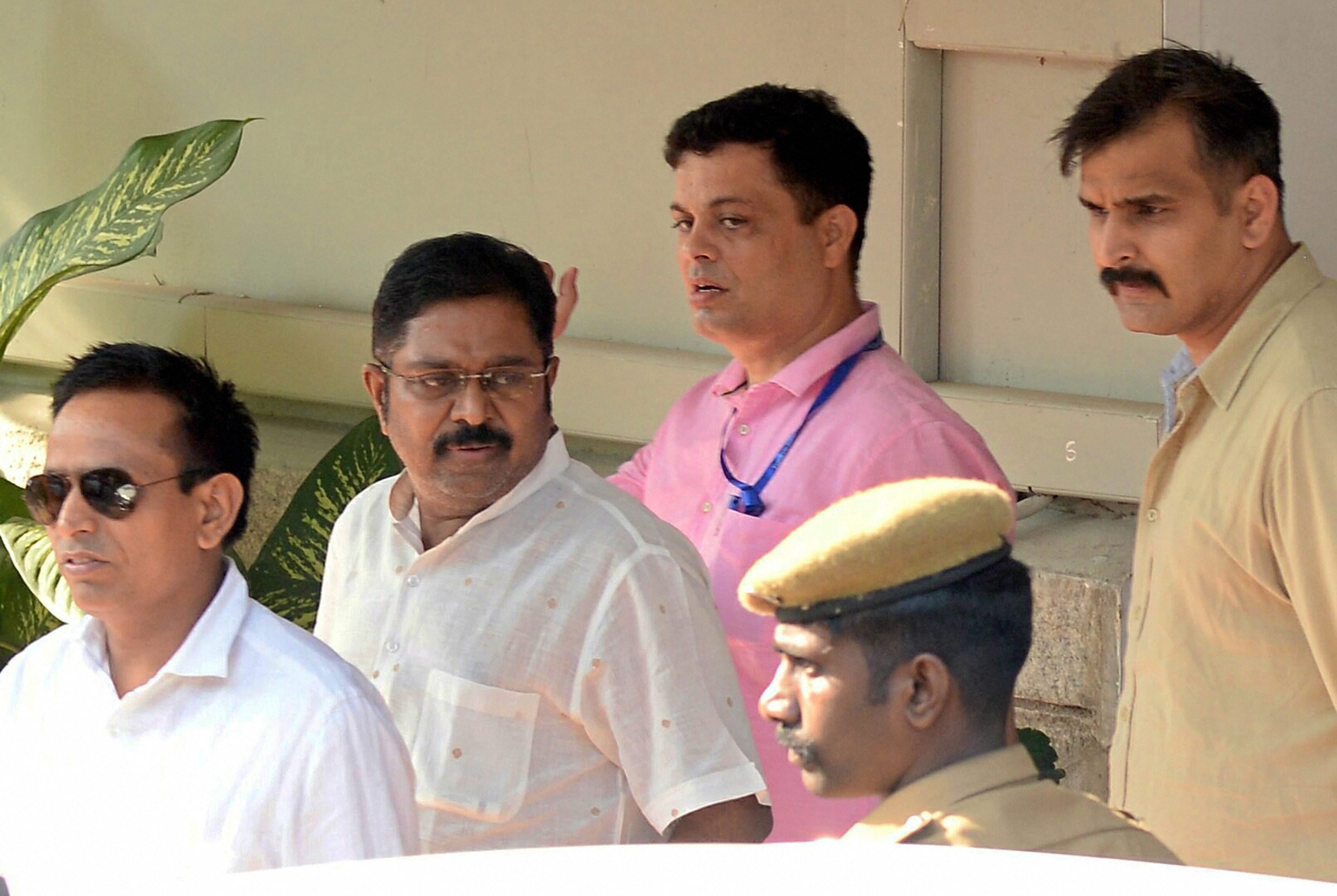 The court had on April 26 remanded Dhinakaran and Mallikarjuna to five-day custody of Delhi Police which said it needed to unearth the money trail and the entire conspiracy in the case. Mallikarjuna, who had been accompanying Dhinakaran everywhere ever since the arrest of alleged middleman Sukesh Chandrasekar on April 16, was arrested for facilitating an alleged Rs 50-crore deal between Dhinakaran and Chandrasekar. Chandrasekar is in judicial custody till May 12.
(All images sourced from PTI)