The AIIMS in association with an NGO would adopt 50 elderly people, who are economically and physically challenged, to provide them with various health care facilities.
These senior citizens would be adopted from various old age homes and the society as per their health requirements and access to health care facilities.
As part of the programme, the Geriatric department of the AIIMS and the NGO 'Healthy Aging India' would provide free medicines at their doorstep and also facilitate treatment and transport to the medical institute in case of a medical emergency, said Dr Prashun Chatterjee of the AIIMS.
The move came after a study initiated by the Geriatric department of the AIIMS in multiple old-age homes in Delhi and NCR (specially run by NGOs) revealed that around 80 per cent of the home residents were devoid of any health facility.
Around 1,200 inmates living in 20 old age homes and around 4,000 from the society were interviewed during the study.
According to the survey, most of the residents suffered from multiple health problems like diabetes, hypertension and coronary artery disease among others which need long-term medicines and regular monitoring to prevent further complication and long-term disability.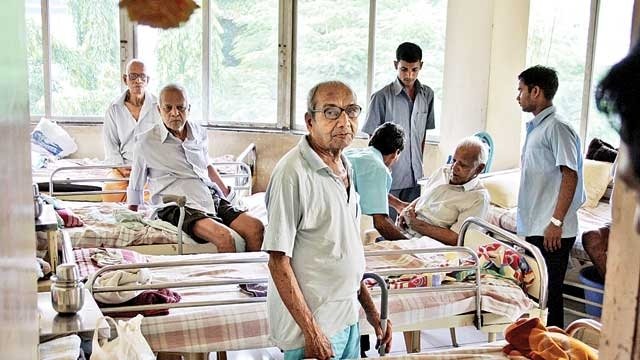 In the survey, it was noticed that some age-related diseases like fall, frailty, dementia and depression were highly prevalent among such people and called for medical intervention along with lifestyle and environment modification, Dr Chatterjee said.
"The purpose of adopting elderly persons is not only to provide them medicine or health care but also to sensitise them for better lifestyle and diet management and exercise regime on a regular basis.
"These interventions are expected to improve the quality of life of very elderly persons living in an old age home as well as those living in society," Dr Chatterjee said.
The study, he said, also found that on an average an elderly person spends around Rs 500-1000 on medicines. Dr Chatterjee also urged people to adopt localised needy elderly persons.