In a cost-cutting move, debt-ridden Air India has stopped serving non vegetarian meals to economy class passengers of its domestic flights. 
"We implemented this move about two weeks back. It is expected to save us Rs 7-8 crore annually," said a senior official, reports The Times of India.
As per a report in The Economic Times, officials claim that this move is a cost-cutting measure as the airline has lately been crippled by ever-increasing debt necessitating certain austerity measures.
Taken conscious decision not to have non-veg meals in economy class of domestic flights to reduce wastage&improve catering service-GP Rao,AI pic.twitter.com/vQc35tRy1K

— ANI (@ANI_news) July 10, 2017
However, non-vegetarian meals would continue to be served in business and executive class on domestic as well as international flights, reports The Hindu. 
"A full-service carrier like Air India should not resort to such a measure. Even a low-cost carrier gives the passengers their food options. Air India should have conducted a passenger survey before taking this drastic step, and it should immediately withdraw the decision," said Mahesh Y Reddy, secretary-general of Air Passengers Association of India.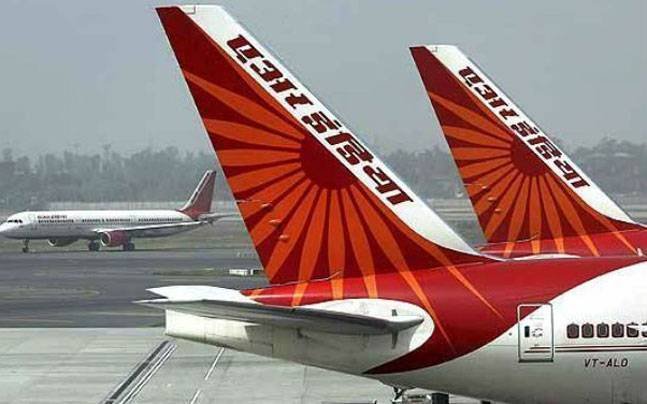 Following the announcement, Twitter is getting flooded with reactions with people criticising the move
Why is @airindiain forcing people to choose vegetarian meals. Give passengers a choice. Let them choose. Choices shouldn't be imposed.

— Rahul Kanwal (@rahulkanwal) July 10, 2017
Doesn't matter if Air India removed non vegetarian food, it will remain a shitty airline.

— Quantumly Entwined (@SpaceCrazy) July 10, 2017
Only veg food on Air India.

Next, flight attendants to speak only Hindi.After that, stand for national anthem before flight take-off. #BMKJ— Madhu Menon (@madmanweb) July 10, 2017
Only Veg food on Air India Flights? Will miss the lizards & cockroaches.

— Trendulkar (@Trendulkar) July 10, 2017
This is the latest in a series of major cost-cutting measure undertaken by the national carrier in the recent past. Few months back, Air India had stopped serving meat to economy class passengers on flights that were under 90 minutes.
Also, last month, the airline had decided to not serve salads and carry fewer magazines on-board, in an attempt to reduce cabin weight, considering that a lighter plane would burn lesser fuel.