Hitting out at Civil Aviation Minister Ashok Gajapathi Raju for his comments that "something is lagging" in the commitment of the staff of national carrier Air India in comparison to private airlines, a pilot with the airline has castigated the minister in an open letter. 
He cited that the same comments could be made for the politicians of the country following the washout seen in both Houses of Parliament in the recently-concluded winter session, The Indian Express reports. 
Here's what the letter reads:
As a committed AI employee, an honest taxpayer and a patriotic citizen, I am constrained to point out that both the recent winter sessions of Lok Sabha and Rajya Sabha were a complete washout due to frequent disruptions by your colleagues in Parliament. Ninety-two hours of work were lost in LS alone and hardly any business was transacted. In fact, it was observed that the rules on slogan shouting, displaying posters and obstructing proceedings were blatantly flouted.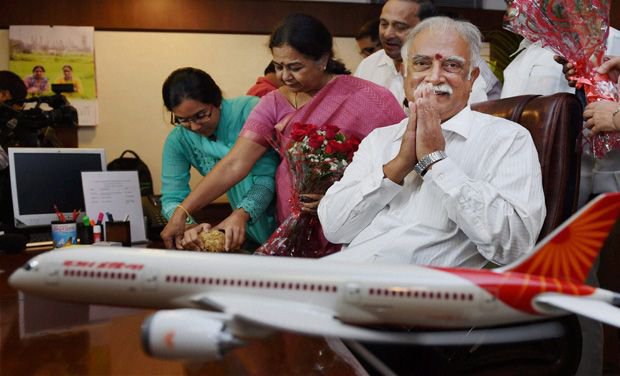 In the light of above, employees of AI are also equally pained to observe that our politicians are 'still lagging well behind in their commitment' to the nation as compared to most of their counterparts elsewhere in the world!", the letter titled 'Lagging In Inspiration, Not Commitment.
The airline has distanced itself from the Majumdar's letter, saying "it's his personal view." 
Sending out a stern message to Air India staff on Sunday, Civil Aviation Minister Ashok Gajapathi Raju had said "something is lagging" when it comes to commitment shown by them compared with rival airlines. While acknowledging that Air India, which turned operationally profitable last fiscal, has "done better", the minister emphasised on the need to ensure more cohesiveness at the national carrier. 
The national airline is surviving on a Rs 30,000-crore bailout extended by the government and it runs till 2020-21.
(With PTI inputs)