Following complaints by several Indian carriers to aviation authorities against drunk passengers, Air India has put a restriction on the number of alcoholic drinks being served to its international flyers at airport lounges across the country, reports The Times of India. 
A notice was put up at the bar of Air India lounge for business class passengers at Delhi airport stating it would be limiting its liquor service. 
According to the notice, a maximum of three 45ml pegs of hard drinks like whisky, vodka and rum will be served. In the case of wine, you can get a maximum of two glasses of 200ml and for flyers asking for beer, the limit is three pints.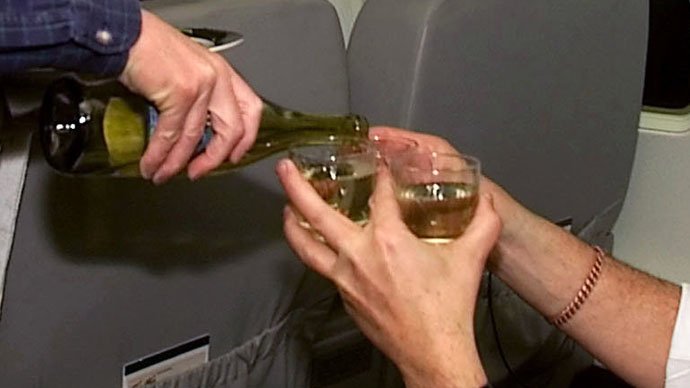 Also, passengers flying on domestic flights won't be provided any alcohol at the lounges any more. 
While the rule has also been imposed at Hyderabad and Mumbai airports, the Airports Authority of India is contemplating extending the rule to its lounges at international terminals in Chennai and Kolkata as well. 
This move comes after The Federation of Indian Airlines that includes carriers like IndiGo, Jet, Spice-Jet and GoAir had sought the aviation regulator ban the sale of liquor at departure terminals as they claimed it endangered the safety of other passengers. 
(Feature image source: Reuters)