Air strikes carried out by unidentified aircraft killed at least 22 civilians, including 10 children, in a village held by the Islamic State group in eastern Syria, a monitor said today. 
The Syrian Observatory for Human Rights said the civilians were from two families at Hojna in Deir Ezzor, which borders Iraq and is the country's second biggest province after Homs.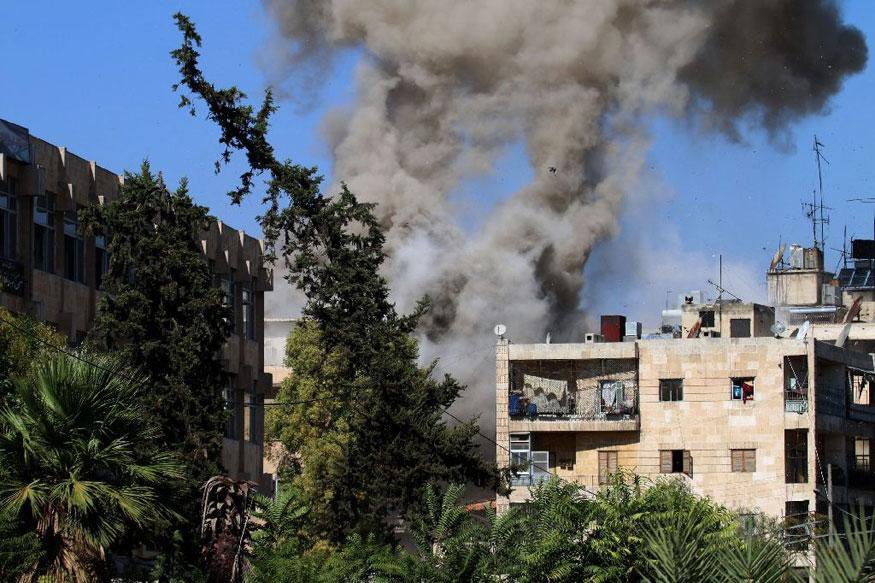 The oil-rich province of Deir Ezzor is almost totally under IS control and has been regularly targeted by a US-led military coalition. The only part of the eastern province outside of IS control is its capital, which is also named Deir Ezzor and is held by forces loyal to Syrian President Bashar al-Assad.
 IS has carried out a series of attacks across Europe and has been targeted by military offensives on several fronts in Syria and Iraq, where it declared an Islamic "caliphate" in 2014.
 In Syria, IS is targeted by warplanes of the US-led coalition as well as Turkey, the Syrian regime and its ally Russia in the northern province of Aleppo, Deir Ezzor and its stronghold of Raqa.