Al Jazeera journalists Mohamed Fahmy and Baher Mohamed have been released from prison following the presidential pardon in Egypt.
Dozens of other activists have also been released as part of a pardon marking the occasion of Eid al-Adha, the Muslim festival, Al Jazeera reported quoting Alaa Youssef, a spokesperson for the Egyptian presidency.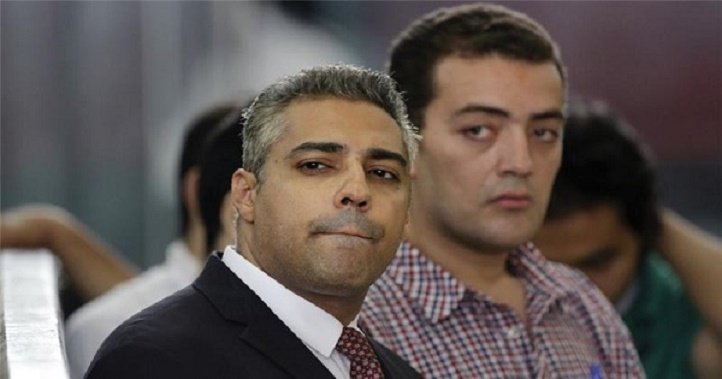 Egyptian President Abdel Fattah el-Sisi announced on Wednesday that he would release "100 young people trapped in issues related to the breach of the law on demonstrations and some humanitarian and health cases."
President #Sisi just issued a Presidential Pardon releasing 100 of Egyptian activists including #aljazeera Reporter Mohamed Fahmy & others.

— Egypt MFA Spokesman (@MfaEgypt) September 23, 2015
However, it is still not clear if the other seven Al Jazeera journalists, including Australian Peter Greste, who were sentenced in absentia, were included in the pardoned group. They had been given prison sentences ranging from three to 10 years.
The Al Jazeera network has welcomed the release of its journalists but has demanded that all the charges against them should be dropped.
" We'd like to thank everyone who participated in the #FreeAJStaff campaign. We're delighted for them both and their families. It is hard to celebrate though as this whole episode should not have happened in the first place. They've lost nearly two years of their lives when they were guilty of nothing except journalism," the network's acting director general, Dr Mostefa Souag said.
"The case for seven journalists convicted in absentia continues. They may not be behind bars, but their families and careers have been affected immeasurably. We urge the Egyptian authorities to quash their cases and let them too get on with their lives,' Souag added.
"The case against the journalists began in December 2013, when they were arrested at a hotel used by Al Jazeera English to report from Cairo after its bureau was raided by police," reports BBC .On August 29, a court in Cairo sentenced Canadian Fahmy and Egyptian Mohamed, along with Greste, to three years in jail after finding them guilty of 'aiding a terrorist organisation'.
Greste was released in February and repatriated to Australia but his court case continued in absentia.
The journalists were found guilty in June 2014 of aiding a 'terrorist organisation', a reference to the Muslim Brotherhood, which was outlawed in Egypt after the army overthrew then president Mohamed Morsi in 2013.
Read more: