On Tuesday, Union Tourism Minister Mahesh Sharma visited the holy city of Ayodhya to personally oversee and finalise a museum at the cost of Rs 225 crores. The proposed museum is to be called Ramayana Museum and in a poll-bound Uttar Pradesh, this is being seen as another political ploy by BJP led-NDA to attract votes. 
BSP leader Mayawati, who will be a major contender in the forthcoming elections, didn't mince words while criticising this move.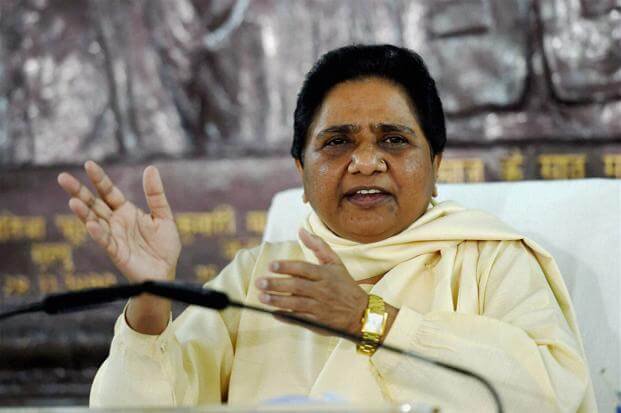 "Developing tourism in Ayodhya is good but, how come the Narendra Modi government thought of developing the Ramayana Sangrahalay (museum) and the state government of Ramleela theme park just before the Assembly polls," she said in a release in Lucknow.
What is Ramayana Museum ?
Announced by the Modi government as a "tourist attraction", the Ramayana Sanghralaya or Ramayana Museum is a 225 crore project. The BJP government claims that it will be a massive research and learning centre dedicated to Lord Rama. The museum is supposed to come up about 15 kilometers away from the controversial Ramjanmabhoomi site, which is considered to be the birth place of Lord Rama. 
What is its significance?
A section of Hindus claim that the exact site of Rama's birthplace is where the Babri Masjid once stood in the present-day Ayodhya, Uttar Pradesh.  This theory also claims that the Mughals demolished a Hindu shrine that marked the spot, and constructed a mosque in its place. 
On 6 December 1992, Hindu nationalists demolished the mosque, resulting in communal riots leading to over 2,000 deaths. The proposed museum has revived the demand for construction of Ram temple, with BJP leaders like Uma Bharti and Vinay Katiyar voicing their support for it.
How did the Samajwadi Party react?
Within a day of the Modi government's announcement, the ruling Samajwadi Party government of UP approved an International Ramleela Theme Park along the banks of the Sarayu in Ayodhya. 
Why now?
The Samajwadi Party spokesperson said such announcements are made solely for political gains, before promptly announcing a Ramleela Theme Park project. "Why is it that BJP makes such announcements only before elections," Ashok Bajpayee, SP spokesperson, asked.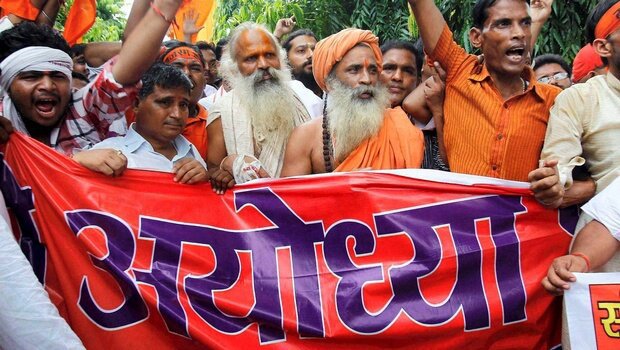 Most parties dismissed the announcement as a publicity stunt. Congress termed it "drama". . "Every five years we see the same drama unfolding. Whenever there are polls in the state, they talk of Ram, Ram temple, Ram Sangrahalaya. They repeatedly raise these issues," said senior Congress leader RPN Singh.
BSP leader Mayawati claimed that BJP won't deliver on its promise. "Linking religion with politics and electoral gains by these governments is condemnable…had they really been so concerned about these issues, they would have thought about them long ago," the former Uttar Pradesh chief minister said.
What does the Ramjanmabhoomi Trust say? 
Mahant Nritya Gopal Das, the working president of Ramjanmabhoomi Nyas, a trust formed to promote the construction of Ram temple in Ayodhya, welcomed the BJP government's effort. "It's a good thing that they are building this museum to promote tourism in the area. We shouldn't let petty politics affect all this," he told Zee News. 
The 'lollipop' issue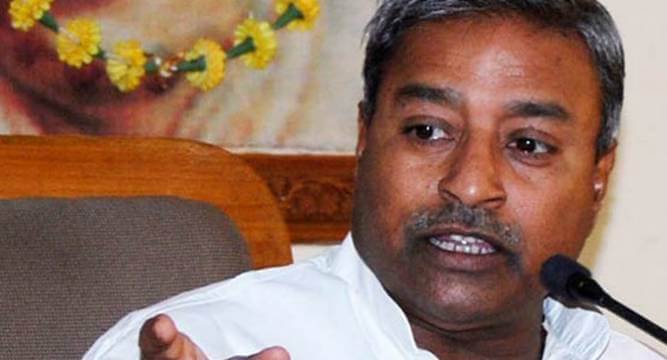 The Bharatiya Janata Party was left shamefaced today when senior leader Vinay Katiyar compared the proposed Ramayana museum in poll-bound Uttar Pradesh to a "lollipop". He suggested that the museum is a lame effort to please those who want a Ram temple in Ayodhya.  
"We should be trying to build a Ram temple. We won't be happy with this lollipop. Wherever I go in Ayodhya, saints ask me when the Ram mandir will be built," said Katiyar who was a prominent leader of the Ram temple movement in Ayodhya in 1990s. 
(Feature image source: Twitter)